Starscream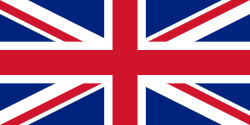 About
Tell us about yourself?:

METALHEAD FROM ENGLAND! IM ON A MISSION TO MAKE A PURE BOLT THROWER BATTLE JACKET!

LOOKING FOR:

Cenotaph shield (original)
Logo strip (bronze)

What's your reason for joining tshirtslayer?:

HUNTING BOLT THROWER PATCHES AND MERCH

Do you goto any festivals or shows?:

WACKEN
GRASPOP
BLOODSTOCK

Favourite album ?:

BOLT THROWER - REALM OF CHAOS

Which bands are you into?:

How did you find out about TShirtSlayer? :

Last Seen Wearing

I have not marked anything as currently worn yet! sorry!
Upload stats

| Count | Type |
| --- | --- |
| 29 | Patch |
| 1 | Other Collectable |
| 1 | Battle Jacket |

Upload trade status

| Count | Type |
| --- | --- |
| 3 | Wanted |
| 1 | Sale or Trade |
| 27 | Not for sale or trade |

Bands uploaded

| Count | Band |
| --- | --- |
| 12 | Bolt Thrower |
| 6 | Iced Earth |
| 4 | Municipal Waste |
| 4 | Nuclear Assault |
| 3 | Slayer |
| 3 | HammerFall |
| 3 | Overkill |
| 2 | Blind Guardian |
| 2 | Emperor |
| 2 | Iron Maiden |
| 2 | Wintersun |
| 2 | Metallica |
| 2 | Manowar |
| 2 | Sodom |
| 2 | Kreator |
| 2 | Testament |
| 2 | Death Angel |
| 2 | Motörhead |
| 2 | Games Workshop |
| 2 | Gwar |
| 1 | Anthrax |
| 1 | Korpiklaani |
| 1 | Monstrosity |
| 1 | Strapping Young Lad |
| 1 | Helloween |
| 1 | Jungle Rot |
| 1 | Dragonforce |
| 1 | Tankard |
| 1 | Angra |
| 1 | Napalm Death |
| 1 | Judas Priest |
| 1 | Edguy |
| 1 | Finntroll |
| 1 | Gamma Ray |
| 1 | Rammstein |
| 1 | Ensiferum |
| 1 | Bloodbath |
| 1 | Toxic Holocaust |
| 1 | Amon Amarth |
| 1 | King Diamond |
| 1 | Sabaton |
| 1 | Exodus |
| 1 | Warbringer |
| 1 | Stratovarius |
| 1 | Skid Row |
| 1 | Twisted Sister |
| 1 | Havok |
| 1 | Amorphis |
| 1 | Megadeth |
| 1 | Annihilator |
| 1 | Wacken |
| 1 | Pantera |
| 1 | Running Wild |
| 1 | Rhapsody Of Fire |
| 1 | Venom |
| 1 | Eluveitie |
| 1 | Powerglove |
| 1 | Destruction |
| 1 | Avantasia |
| 1 | D-generation X |
| 1 | Behemoth |
| 1 | Septicflesh |
| 1 | AC/DC |
| 1 | S.O.D. |
| 1 | Summoning |
| 1 | Crimson Glory |
| 1 | Saxon |
| 1 | W.A.S.P. |
| 1 | Cannibal Corpse |

Show all bands

Last logged in

5 months 1 week ago

Member for

5 years 11 months

Is following...


DemiGore, ACES HIGH, Lex_Metal, Turkey-man, DethronedEmperor23, HeavyTony, Portal, Bubba Black, RodolfoDelanoe, Skitzo, NEC, AbysmalWind, Vinnie, oldschoolbear, possessedbyfire, Doomhammer