Special-Tee-666

Special-Tee-666
is a TShirtSlayer supporter and wields the mighty sword!

Trade history
0 items received from others.
This member does not have any trade history.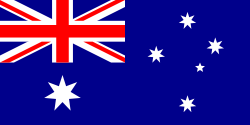 About
Tell us about yourself:

Your typical metal head Aussie. Collecting shirts since my first Metallica print as a kid. Drink Fight Fuck!

Reach out to me if you are a fellow Aussie metal head and you like collecting metal shirts!. I am always happy to help out a fellow metal head but please understand I am not here just to sell shirts. If you like something I have posted let me know by posting a comment so I can check out your listings as well.

Send me a private message if you would like to make an offer for something I own, but please know that International postage from Australia is not cheap because it works.

Happy collecting and most of all ..SUPPORT T-SHIRT SLAYER and PATREON! - https://www.patreon.com/tshirtslayer

TSS: SALE / TRADE Comments:

TheSabbathsCreed - "A MASSIVE thank you to Special-Tee666 for understanding my absolute love for this album and passing a totally mint LS onto me" (Mactätus Provenance of Cruelty LS 1999)

Nekromantik - "I'm extremely thankful that you sold it to me. It was just a perfect deal and you are a super cool guy" (Satyricon - Mot Kvitekrist I 1000 Aar Long sleeve sweatshirt 1994)

What's your reason for joining tshirtslayer?:

Do you goto any festivals or shows?:

Most Aussie tours of the bands I follow, but not as many as I would like too...Alas, most of my favorite bands are either defunct or never tour Australia.

Favourite album ?:

Album - "How long is a piece of string" Artist - " The Silly Questions"

Which bands are you into?:

How did you find out about TShirtSlayer? :

A small bird took a shit on my favorite metal shirt, and when I looked at it closely it said "tshirtslayer.com" ...Brilliant advertising!

Last Seen Wearing

I have not marked anything as currently worn yet! sorry!
Last logged in

21 hours 2 min ago

Member for

2 years 10 months

Upload stats

| Count | Type |
| --- | --- |
| 44 | TShirt or Longsleeve |

Upload trade status

| Count | Type |
| --- | --- |
| 2 | Sold |
| 42 | Not for sale or trade |

Bands uploaded

| Count | Band |
| --- | --- |
| 3 | Ritual Carnage |
| 2 | Einherjer |
| 2 | Summoning |
| 2 | Master |
| 2 | Sodom |
| 2 | Swordmaster |
| 2 | Burzum |
| 2 | Seth |
| 2 | Anorexia Nervosa |
| 1 | Vader |
| 1 | Sinister |
| 1 | Autopsy |
| 1 | Morbid Angel |
| 1 | Monumentum |
| 1 | Mactatus |
| 1 | Thornspawn |
| 1 | Aborym |
| 1 | 1349 |
| 1 | Enthral |
| 1 | Satyricon |
| 1 | Necromantia |
| 1 | Bestial Warlust |
| 1 | Exmortem |
| 1 | Carcass |
| 1 | Bolt Thrower |
| 1 | Siebenbürgen |
| 1 | Marduk |
| 1 | Mörk Gryning |
| 1 | Immortal |
| 1 | Darkwoods My Bethrothed |
| 1 | Gehenna |
| 1 | Ophthalamia |
| 1 | Napalm Death |
| 1 | Emperor |
| 1 | Obtained Enslavement |

Show all bands

Friends


landru, Carovoivod, blackdeathdker, dubtribe, Nater90, TheSabbathsCreed, sitroMrogiR, Zastrozzi