Special-Tee-666

Special-Tee-666
is a TShirtSlayer supporter and wields the mighty sword!

Trade history
0 items received from others.
This member does not have any trade history.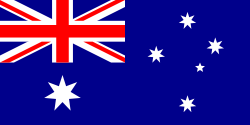 About
Tell us about yourself?:

Happy collecting, and support your favourite bands by buying official merchandise and not bootleg crap. I do sell of other sites, if you
are not sure please contact me.

SUPPORT T-SHIRT SLAYER via PATREON! - https://www.patreon.com/tshirtslayer - \m/ \m/ to Doc for his dedication.

Trade/Want:

Sacramentum official shirts (LS or SS)
Australian tour shirts (1990 - 2000 era)

TSS: SALE / TRADE Comments:

TheSabbathsCreed - "A MASSIVE thank you to Special-Tee666 for understanding my absolute love for this album and passing a totally mint LS onto me" (Mactätus Provenance of Cruelty LS 1999)

Nekromantik - "I'm extremely thankful that you sold it to me. It was just a perfect deal and you are a super cool guy" (Satyricon - Mot Kvitekrist I 1000 Aar Long sleeve sweatshirt 1994)

CarCass Death - "Im beyond happy to finally have it in my hands and that shipping was fast. Less than a week.....Getting this CarCass gem today really cheered me up. Again thank you!" (Carcass - Necro Head 1993)

Last Seen Wearing

I have not marked anything as currently worn yet! sorry!
Last logged in

3 hours 26 min ago

Member for

3 years 4 months

Upload stats

| Count | Type |
| --- | --- |
| 114 | TShirt or Longsleeve |

Upload trade status

| Count | Type |
| --- | --- |
| 8 | Sold |
| 45 | Sale only |
| 61 | Not for sale or trade |

Bands uploaded

| Count | Band |
| --- | --- |
| 5 | Morbid Angel |
| 4 | Deströyer 666 |
| 4 | Carcass |
| 4 | Absu |
| 4 | Marduk |
| 4 | Pantera |
| 4 | Emperor |
| 3 | Burzum |
| 3 | Ritual Carnage |
| 3 | Mayhem |
| 3 | Sadistik Exekution |
| 3 | Impaled Nazarene |
| 3 | Zyklon |
| 2 | Dismember |
| 2 | Seth |
| 2 | Immortal |
| 2 | Hades |
| 2 | Anorexia Nervosa |
| 2 | Testament |
| 2 | Einherjer |
| 2 | Summoning |
| 2 | Master |
| 2 | Sodom |
| 2 | Swordmaster |
| 2 | Cradle Of Filth |
| 1 | Damaged |
| 1 | Crypt |
| 1 | Bestial Warlust |
| 1 | Necromantia |
| 1 | Nattefrost |
| 1 | Dimmu Borgir |
| 1 | Krisiun |
| 1 | Exmortem |
| 1 | Dornenreich |
| 1 | Exhumed |
| 1 | Dødheimsgard |
| 1 | Siebenbürgen |
| 1 | Bolt Thrower |
| 1 | Setherial |
| 1 | Mörk Gryning |
| 1 | Falkenbach |
| 1 | Metallica |
| 1 | Darkthrone |
| 1 | Darkwoods My Bethrothed |
| 1 | Covenant |
| 1 | Sepultura |
| 1 | Ophthalamia |
| 1 | Gehenna |
| 1 | The Kovenant |
| 1 | Obtained Enslavement |
| 1 | Napalm Death |
| 1 | Entombed |
| 1 | Sinister |
| 1 | Vader |
| 1 | Cathedral |
| 1 | Slayer |
| 1 | Autopsy |
| 1 | Confessor |
| 1 | Megadeth |
| 1 | Mactatus |
| 1 | Monumentum |
| 1 | Limbonic Art |
| 1 | Deicde |
| 1 | Vesania |
| 1 | Thornspawn |
| 1 | Enslaved |
| 1 | Cannibal Corpse |
| 1 | Ulver |
| 1 | Aborym |
| 1 | Dissection |
| 1 | Benediction |
| 1 | Deicide |
| 1 | Hecate Enthroned |
| 1 | 1349 |
| 1 | Summon |
| 1 | Lord Kaos |
| 1 | Satyricon |
| 1 | Enthral |
| 1 | Iuvenes |

Show all bands

Friends


blackdeathdker, slayerslayer, jarkkodzilla, JayGrinder, Demolition_hell..., hatedoctor41, Ravishing Grimness, kakodaimonos, kingkongbundy, landru, Carovoivod, dubtribe, Nater90, TheSabbathsCreed, sitroMrogiR, Zastrozzi