Satanjugend
Trade history
2 pending seller/trader reviews
5 great seller/trader reviews
4 items received from others.
More info click here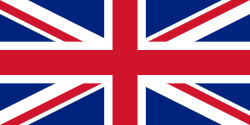 About
Tell us about yourself?:

Official Kaosritual White Logo patch

-INCANTATION: Demo 1, Deliverance Of Horrific Prophecies 7, Scapegoat 7, Thieves Of The Cloth 7, Blasphemous cremation 12

-AUTOPSY: Tortured Moans Of Agony, Horrific Obsession, The Tomb Within 12, Ridden With Disease 12

-Slough Feg: Down Among The Deadmen LP, Atavism LP, Hardworlder LP

-Blasphemy Live Ritual LP.

-The Body: a few vinyl records.

-Beherit- Dawn Of Satan's Millenium 7

-Arkhon Infaustus- dead cunt 7, revenge split

-Urfaust Circle Of Ouroborus split, ruins of beverast split. vinyl only.

-Solstice- new dark age LP

-COFFINS Vinyl: Mala Suerte / Coffins, Cianide spilt, Skullhog Split, Lobotomized split, Warhead ep, Spun in darkness split, Stormcrow split, Sweage sludgecore treatment, Sourvein split, Colossal hole.

-Teitanblood Demo and Proclamation Split.

-Crossed Out/MITB Split

-some Reverend Bizzare records

-Angelcorpse/Revenge/Arkhon Infaustus Militant Antichrist tour t-shirt in Medium

-Arckanum Official Fran Marder and Kampen vinyl records, Boka Vm Kaos 7, Contamino Split, Kaos Svarta Mar 12.

-Feel free to offer records released on Nuclear War Now, Kneel Before The Master's Throne, Nordkult Rituals,
SSP, Slap a Ham, Terratur Posessions, Crust War, Detest, Blood Harvest, Ancient Records,
Mysticism Productions, Hammer Of Hate, Final Agony, Iron Bonehead,...

Some Vinyl records and/or tapes by Amebix, Deiphago, Conqueror, Black Witchery, Asphyx, Evoken, Corrupted, Incantation, Solstice (UK), Pentagram, Urfaust, Slough Feg, Insect Warfare, Zyanose, Arckanum, Sheer Terror, Doom, Immolation, Atomizer, Deathspell Omega, St. Vitus, Revenge, Slugathor, Reverend Bizarre, Portal, Coffins, Demigod, Absu, Angelcorpse, Blaspherian, Bloody Sign, Inquisition, Peste Noire, Iron Lung, Anti Cimex, Svartidaudi, Mind Eraser, Gloom (Jap), Hooded Menace, Cultes Des Ghoules...

Books:

Hagen Von Tulien- Occult Psaligraphy.

What's your reason for joining tshirtslayer?:

Do you goto any festivals or shows?:

Nuclear War Now, Killtown Deathfest (RIP), Chimpyfest, Nidrosian Black Mass, Bloodshed Fest...
This user is having email problems! They might not receive your notifications / messages for now.
Last logged in

2 months 5 days ago

Upload stats

| Count | Type |
| --- | --- |
| 40 | TShirt or Longsleeve |
| 8 | Tape / Vinyl / CD / Recording etc |
| 85 | Patch |
| 5 | Other Collectable |
| 10 | Hooded Top |
| 8 | Battle Jacket |

Upload trade status

| Count | Type |
| --- | --- |
| 54 | Trade Only |
| 13 | Sold |
| 11 | Sale or Trade |
| 78 | Not for sale or trade |

Bands uploaded

| Count | Band |
| --- | --- |
| 9 | Diocletian |
| 9 | Sabbat |
| 9 | Conqueror |
| 9 | Incantation |
| 6 | Order From Chaos |
| 6 | Undergang |
| 5 | Disma |
| 5 | Venom |
| 5 | Svartidauði |
| 5 | Inquisition |
| 5 | Blasphemy |
| 4 | Heresiarch |
| 4 | Varathron |
| 4 | Mystifier |
| 4 | Ares Kingdom |
| 4 | Blasphemophagher |
| 4 | Dead Congregation |
| 4 | Katharsis |
| 4 | Autopsy |
| 4 | Hooded Menace |
| 4 | Adorior |
| 4 | URFAUST |
| 4 | Embrace Of Thorns |
| 4 | Absu |
| 4 | ARCHGOAT |
| 4 | Mortuary Drape |
| 4 | Necros Christos |
| 4 | Pseudogod |
| 4 | Nunslaughter |
| 4 | Voivod |
| 4 | Cruciamentum |
| 4 | Beherit |
| 4 | Portal |
| 3 | Swallowed |
| 3 | Goatlord |
| 3 | Watain |
| 3 | Grave Upheaval |
| 3 | Witchrist |
| 3 | TEITANBLOOD |
| 3 | Vampire |
| 3 | Nekrofilth |
| 3 | Bathory |
| 3 | Corpsessed |
| 3 | Nocturnal Blood |
| 3 | Judas Priest |
| 3 | Sodom |
| 3 | Revenge |
| 3 | IMPURITY |
| 3 | Grave Miasma |
| 3 | Kreator |
| 3 | Black Witchery |
| 3 | Discharge |
| 3 | Antaeus |
| 2 | Drowned |
| 2 | Atomizer |
| 2 | Funebrarum |
| 2 | Blaspherian |
| 2 | Sortilegia |
| 2 | Abigail |
| 2 | Antediluvian |
| 2 | Cultes Des Ghoules |
| 2 | Ketzer |
| 2 | Celtic Frost |
| 2 | Faustcoven |
| 2 | Barshasketh |
| 2 | Bestial Raids |
| 2 | Slayer |
| 2 | Venenum |
| 2 | Midnight |
| 2 | Proclamation |
| 2 | Verminous |
| 2 | One Tail One Head |
| 2 | Mgła |
| 2 | Pissgrave |
| 2 | Stargazer |
| 2 | Mayhem |
| 2 | Sonne Adam |
| 2 | Deströyer 666 |
| 2 | Slutvomit |
| 2 | Rotting Christ |
| 2 | Macabre Omen |
| 2 | Sacrificio |
| 2 | Impiety |
| 2 | Pallbearer |
| 2 | Denial Of God |
| 2 | Cianide |
| 2 | Master's Hammer |
| 2 | Morbid Angel |
| 2 | Mitochondrion |
| 2 | Arckanum |
| 2 | Bölzer |
| 2 | Pentacle |
| 2 | Satan |
| 1 | The Ruins Of Beverast |
| 1 | OLD |
| 1 | Phobocosm |
| 1 | Nuclear Death Terror |
| 1 | Coffins |
| 1 | Deicide |
| 1 | Electric Wizard |
| 1 | Bastard Priest |
| 1 | Sunn O))) |
| 1 | Deathcult |
| 1 | Noothgrush |
| 1 | Windhand |
| 1 | Carnivore |
| 1 | Tangorodrim |
| 1 | Decrepid |
| 1 | GISM |
| 1 | Flesh SS |
| 1 | Nifelheim |
| 1 | Nihilist |
| 1 | Burning Witch |
| 1 | Void Meditation Cult |
| 1 | In Solitude |
| 1 | Salute |
| 1 | Witchtrap |
| 1 | Extinction Of Mankind |
| 1 | Disembowelment |
| 1 | Wombbath |
| 1 | Nominon |
| 1 | Sulphur Aeon |
| 1 | Cirith Ungol |
| 1 | Nocturnal Graves |
| 1 | Impaled Nazarene |
| 1 | Wytch Hazel |
| 1 | Sperm Of Antichrist |
| 1 | Deathroner |
| 1 | Funebraum |
| 1 | Hetroertzen |
| 1 | Bastard Noise |
| 1 | Anatomia |
| 1 | Necrocurse |
| 1 | Vassafor |
| 1 | Reverend Bizarre |
| 1 | Horse Latitudes |
| 1 | Demoncy |
| 1 | Deathspoell Omega |
| 1 | Trepanation |
| 1 | Shitlickers |
| 1 | Corrupted |
| 1 | Imprecation |
| 1 | Gospel Of Horns |
| 1 | Khthoniik Cerviiks |
| 1 | Pentagram |
| 1 | Witching Hour |
| 1 | Obituary |
| 1 | Loss |
| 1 | Witchmaster |
| 1 | Cauldron Black Ram |
| 1 | Veles |
| 1 | Framtid |
| 1 | Wormphlegm |
| 1 | Temple Below |
| 1 | Sluitvomit |
| 1 | Kaosritual |
| 1 | Lord Vicar |
| 1 | Deathammer |
| 1 | Inverloch |
| 1 | Encoffination |
| 1 | Nightbringer |
| 1 | Samael |
| 1 | Akitsa |
| 1 | Sanctum |
| 1 | Immolation |
| 1 | Wrathprayer |
| 1 | Sabbat (JPN) |
| 1 | Irkallian Oracle |
| 1 | Pagan Altar |
| 1 | Shitfucker |
| 1 | Iron Maiden |
| 1 | Funeralium |
| 1 | Ranger |
| 1 | Acherontas |
| 1 | Forteresse Patch |
| 1 | Sete Star Sept |
| 1 | Innsmouth |
| 1 | Catheter |
| 1 | Profetus |
| 1 | Armour |
| 1 | Slaughter Messiah |
| 1 | Slaughter |
| 1 | Toadliquor |
| 1 | Slow Plague |
| 1 | Mare |
| 1 | Morbosidad |
| 1 | D-clone |
| 1 | Temple Nightside |
| 1 | Ignivomous |
| 1 | Iron Monkey |
| 1 | Ruins Of Beverast |
| 1 | Merciless |
| 1 | Ilsa Profetus |
| 1 | Dodsengel |
| 1 | Unconsecrated |
| 1 | Abominator |
| 1 | Contrast Attitude |
| 1 | Behexen |
| 1 | Embrace Of Throns |
| 1 | Nuclear Desecration |
| 1 | Maveth |
| 1 | Solstice |
| 1 | Dissection |
| 1 | Satcofago |
| 1 | Sadistik Exekution |
| 1 | ZOM |
| 1 | Heretic |
| 1 | Occvlta |
| 1 | Necromantia |
| 1 | Visions Of War |
| 1 | Possession |
| 1 | Lvcifyre |
| 1 | Outlaw Order |
| 1 | Possessed |
| 1 | Armour Of Contempt |
| 1 | Nyogthaeblisz |
| 1 | Bloody Sign |
| 1 | Goatenis |
| 1 | Exithippies |
| 1 | Sinmara |
| 1 | Def Leppard |
| 1 | Repulsion |
| 1 | Ramesses |
| 1 | Nuclearhammer |
| 1 | Gospel Of The Horns |
| 1 | Poison Idea |
| 1 | Blaze Of Perdition |
| 1 | Sturmtiger |
| 1 | Age |
| 1 | Cathedral |
| 1 | Nocturnus |
| 1 | Culte Des Ghoules |
| 1 | Doom |
| 1 | Angelcorpse |
| 1 | Gloom |
| 1 | Devouring Star |
| 1 | Saint Vitus |
| 1 | Obliteration |
| 1 | Confessor |
| 1 | Moss |
| 1 | Chapel Of Disease |
| 1 | Vanhelgd |
| 1 | Integrity |
| 1 | Morbus Chron |
| 1 | Dio |
| 1 | Celestial Bloodshed |
| 1 | Eyehategod |
| 1 | Satans Satyrs |
| 1 | Onslaught |
| 1 | Deathspell Omega |
| 1 | Manilla Road |
| 1 | Vastum |
| 1 | Morgoth |
| 1 | Grand Belial's Key |
| 1 | Armored Saint |
| 1 | Vociferian |
| 1 | Walk Through Fire |
| 1 | URN |

Show all bands

Member for

6 years 1 month

Is following...


Shahidka, Satanjugend, xasthur1349, Cryyourselftoash, Hadrianblackthr..., Sinmara, Freyjawulf