Room101

Room101
is a TShirtSlayer supporter and wields the mighty sword!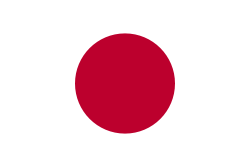 About
Tell us about yourself?:

Male. Japanese. Collecting CARCASS stuffs over recent decades.

What's your reason for joining tshirtslayer?:

To see the collections of metalheads in the world and enjoy conversation with them.

Do you goto any festivals or shows?:

* Loud Park 08 in Japan
* Loud Park 13 in Japan
* CARCASS Japanese Excretion Tour 2014

Favourite album ?:

Symphonies Of Sickness, Surgical Steel

Which bands are you into?:

How did you find out about TShirtSlayer? :

Last Seen Wearing

I have not marked anything as currently worn yet! sorry!
Upload stats

| Count | Type |
| --- | --- |
| 89 | TShirt or Longsleeve |
| 42 | Tape / Vinyl / CD / Recording etc |
| 2 | Pin / Badge |
| 12 | Patch |
| 17 | Other Collectable |
| 3 | Hooded Top |

Upload trade status

| Count | Type |
| --- | --- |
| 1 | Trade Only |
| 1 | Sale or Trade |
| 163 | Not for sale or trade |

Bands uploaded

| Count | Band |
| --- | --- |
| 154 | Carcass |
| 5 | Entombed |
| 4 | Pungent Stench |
| 4 | Godflesh |
| 4 | Napalm Death |
| 4 | Morbid Angel |
| 3 | Death |
| 2 | Gorefest |
| 2 | Intense Degree |
| 2 | Earache Records |
| 2 | Cathedral |
| 2 | Confessor |
| 2 | Benediction |
| 2 | At The Gates |
| 2 | Terrorizer |
| 2 | Cannibal Corpse |
| 1 | Disattack |
| 1 | Tiamat |
| 1 | Repulsion |
| 1 | Incantation |
| 1 | Aborted |
| 1 | HATE ETERNAL |
| 1 | Cerebral Bore |
| 1 | Filthy Christians |
| 1 | Hypocrisy |
| 1 | God Dethroned |
| 1 | Deicide |
| 1 | Mortification |
| 1 | Inquisition |
| 1 | Bestial Warlust |
| 1 | Dismember |
| 1 | Merciless |
| 1 | Brujeria |
| 1 | Acheron |
| 1 | Belphegor |
| 1 | Cryptopsy |
| 1 | Reencarnacion |
| 1 | Disharmonic Orchestra |
| 1 | Necrotomy |
| 1 | Unleashed |
| 1 | Severe Torture |
| 1 | Atrocity |
| 1 | Blood Duster |
| 1 | Kataklysm |
| 1 | Lay Down Rotten |
| 1 | Marduk |
| 1 | Manticore |
| 1 | Immolation |
| 1 | Requiem |
| 1 | Necrophobic |
| 1 | Devoid |
| 1 | Atheist |
| 1 | Death Breath |
| 1 | Withered |
| 1 | Sore Throat |
| 1 | Vader |
| 1 | One Man Army And The Undead Quartet |
| 1 | Defiled |
| 1 | Nocturnus |
| 1 | Doctor And The Crippens |
| 1 | Legion Of The Damned |
| 1 | The Crown |
| 1 | War From A Harlots Mouth |
| 1 | Jailcell Recipes |
| 1 | Disbelief |
| 1 | Twilight Of The Gods |
| 1 | Sink |
| 1 | Morgoth |
| 1 | Amoral |
| 1 | Naked City |
| 1 | Pitchshifter |
| 1 | Obituary |
| 1 | Misery Index |
| 1 | Impious |
| 1 | TShirtSlayer |
| 1 | Sleep |
| 1 | Krisiun |
| 1 | Decapitated |
| 1 | Dew-Scented |
| 1 | Samael |
| 1 | Bolt Thrower |
| 1 | Amon Amarth |
| 1 | Rotten Sound |

Show all bands

Last logged in

1 day 16 hours ago

Member for

6 years 2 months

Is following...


Gus75, StereoDeth, shirtcrypts, Judas Priestess, endlessgame666, Goreandnecropsy, MaxPerv