Rodrigo Caceres Novoa
Trade history
1 pending seller/trader reviews
1 great seller/trader reviews
0 items received from others
More info click here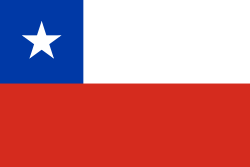 About
Tell us about yourself?:

My name is Rodrigo, I live in Chile and I am related to metal since I was very young,. my favorite band in the decade of thrash metal was Exodus, nowadays my favorite style is death metal, and bands like Dismember and Entombed mark my tastes, I am 46 years old and my tastes are becoming more brutal every day

What's your reason for joining tshirtslayer?:

Over the years I have collected many shirts, it's time to show them to the world.

Do you goto any festivals or shows?:

I used to travel to festivals in the capital of Chile, santiago metal fest,. and to local events .. my plans to travel to OEF were lost because of the earthquake in my city

Which bands are you into?:

How did you find out about TShirtSlayer? :

I know the page years ago, only now I want to share my jewelry

Last Seen Wearing

I have not marked anything as currently worn yet! sorry!
Upload stats

| Count | Type |
| --- | --- |
| 312 | TShirt or Longsleeve |
| 45 | Tape / Vinyl / CD / Recording etc |
| 7 | Other Collectable |
| 26 | Hooded Top |
| 7 | Battle Jacket |

Upload trade status

| Count | Type |
| --- | --- |
| 2 | Trade Only |
| 81 | Sold |
| 3 | Sale or Trade |
| 311 | Not for sale or trade |

Bands uploaded

| Count | Band |
| --- | --- |
| 16 | Dismember |
| 10 | Sinister |
| 9 | Exodus |
| 7 | Severe Punishment |
| 7 | Slayer |
| 6 | Benediction |
| 6 | Suffocation |
| 5 | Bolt Thrower |
| 5 | Condemned |
| 5 | Broken Hope |
| 5 | Monstrosity |
| 5 | Cannibal Corpse |
| 5 | Death |
| 5 | Autopsy |
| 4 | Immolation |
| 4 | Iron Maiden |
| 4 | Incantation |
| 4 | Destruction |
| 4 | Morbid Angel |
| 4 | Entombed |
| 4 | Carcass |
| 3 | Terrorizer |
| 3 | Kreator |
| 3 | Hidden |
| 3 | Devourment |
| 3 | Cryptopsy |
| 3 | Six Feet Under |
| 3 | Behemoth |
| 3 | AC/DC |
| 3 | Morpheus |
| 3 | Ozzy Osbourne |
| 3 | Grave |
| 3 | Pungent Stench |
| 3 | Six Six Saw |
| 3 | Malevolent Creation |
| 3 | Hypocrisy |
| 3 | Testament |
| 3 | Possessed |
| 2 | Demolition Hammer |
| 2 | Gorefest |
| 2 | Severe Torture |
| 2 | Sepultura |
| 2 | Undergang |
| 2 | Amon Amarth |
| 2 | Metalucifer |
| 2 | Satanic Warmaster |
| 2 | Disma |
| 2 | Unleashed |
| 2 | Cerebral Effusion |
| 2 | Sodom |
| 2 | Vital Remains |
| 2 | Decapitated |
| 2 | Ancient Crypts |
| 2 | Blood Feast |
| 2 | Dying Fetus |
| 2 | Pathology |
| 2 | Morgoth |
| 2 | Soilent Green |
| 2 | Obliteration |
| 2 | Napalm Death |
| 2 | INCUBUS |
| 2 | Brutal Truth |
| 2 | Abominable Putridity |
| 2 | Gatecreeper |
| 2 | Haemorrhage |
| 2 | Athanatos |
| 2 | Gorguts |
| 2 | Lamb Of God |
| 2 | Hail Of Bullets |
| 2 | Decrepit Birth |
| 2 | Pantera |
| 2 | Baphomet |
| 2 | Severe Punishmet |
| 2 | Bloodbath |
| 2 | Soulrot |
| 1 | Occult Force |
| 1 | Tenacious D |
| 1 | Human Artifacts |
| 1 | Guttural Secrete |
| 1 | Machine Head |
| 1 | Sepsism |
| 1 | Misery Index |
| 1 | Kiss |
| 1 | Eroded |
| 1 | Vulvectomy |
| 1 | Blind Man's Fate |
| 1 | Gravered |
| 1 | Agressor |
| 1 | Dr Jackill |
| 1 | VILE |
| 1 | Necrodemon |
| 1 | Suicidal Angels |
| 1 | HATE ETERNAL |
| 1 | Hadez |
| 1 | All Tomorrows |
| 1 | Compilation Of Death |
| 1 | Murder In Mind |
| 1 | Atomic Curse |
| 1 | Deicide |
| 1 | Mötley Crüe |
| 1 | Unconsecrated |
| 1 | Funebrarum |
| 1 | Supreme Gore Delicatessen |
| 1 | Abdicate |
| 1 | Tsjuder |
| 1 | Aborted |
| 1 | Crowbar |
| 1 | Putrid Pile |
| 1 | Repulsion |
| 1 | Pleasure To Kill |
| 1 | Atomicide |
| 1 | Candlemass |
| 1 | Perverse Molestation |
| 1 | Inhumano |
| 1 | Skinless |
| 1 | Fleshgod Apocalypse |
| 1 | Flesh Consumed |
| 1 | Onslaught |
| 1 | Revelations Lp 2002 |
| 1 | Despondency |
| 1 | Rainbow |
| 1 | Uada |
| 1 | Dissection |
| 1 | Dr. Zaius |
| 1 | Nuclear Assault |
| 1 | Abnormity |
| 1 | Cranial Osteotomy |
| 1 | Chordotomy |
| 1 | Atomic Head |
| 1 | Amputated |
| 1 | Holocausto |
| 1 | To Mega Therion Lp 1985 |
| 1 | GumoManiacs |
| 1 | Power Trip |
| 1 | Cradle Of Filth |
| 1 | Hades |
| 1 | Amorphis |
| 1 | Exciter |
| 1 | Kataklysm |
| 1 | Morta Skuld |
| 1 | Vader |
| 1 | Obliteraion |
| 1 | Nocturnus |
| 1 | Disgorge |
| 1 | Entombed A.D. |
| 1 | Rage Inside The Womb |
| 1 | Ignivomous |
| 1 | Nuclear Desecration |
| 1 | Corpsefucking Art |
| 1 | Necrotorture |
| 1 | Samael |
| 1 | Lucifer's Hammer |
| 1 | Death Yell |
| 1 | Spectral Voice |
| 1 | Taphos |
| 1 | Ride The Lightning Lp 1984 |
| 1 | Mass Burial |
| 1 | Deceased |
| 1 | Blood Red Throne |
| 1 | Cephalic Carnage |
| 1 | Exiter |
| 1 | Massacre |
| 1 | Grave Miasma |
| 1 | Overthrow |
| 1 | Tankard |
| 1 | Deathwish |
| 1 | Autopsy + Grave Digger + Bloodbath |
| 1 | Gruesome |
| 1 | Godflesh |
| 1 | Centinex |
| 1 | The Faceless |
| 1 | Abbath |
| 1 | Bonus Live Radio Set On Wers 88.9 EP 2001 |
| 1 | Vexilla Regis Prodeunt Inferni |
| 1 | Mayhem |
| 1 | Vio-Lence |
| 1 | La Muerte |
| 1 | Misfits |
| 1 | Authorize |
| 1 | M.O.D. |
| 1 | Sick |
| 1 | Hellfire |
| 1 | Cianide |
| 1 | Violent Force |
| 1 | Type O Negative |
| 1 | Malignant Asceticism |
| 1 | Judas Priest |
| 1 | Anthem Of Death |
| 1 | Visceral Disgorge |
| 1 | Böhse Onkelz |
| 1 | Sacred |
| 1 | Agathocles |
| 1 | Dead Congregation |
| 1 | Wings Of Chains |
| 1 | Mazemath |
| 1 | Vomitor |
| 1 | Rottem Tomb |
| 1 | Merciless |
| 1 | Meshuggah |
| 1 | Necros Christos |
| 1 | Beheaded |
| 1 | Bloodtruth |
| 1 | Protector |
| 1 | Mortify |
| 1 | Giger |
| 1 | Dark Angel |
| 1 | Metal Guitarr Shirt |
| 1 | Asphyx |
| 1 | Atomic Agressor |
| 1 | Beyond The Gates Lp 1986 |
| 1 | Primal Fear |
| 1 | Vomitory |
| 1 | Parasitic Extirpation |
| 1 | Deranged |
| 1 | Darkthrone |
| 1 | Internal Bleeding |
| 1 | Skeletonwitch |
| 1 | Pleasure Of The Flesh |
| 1 | Murder Therapy |
| 1 | Heathen |
| 1 | Cephalotripsy |
| 1 | Tankard . Disaster |
| 1 | Seven Churches Lp 1985 |
| 1 | Cattle Decapitation |
| 1 | Dethklok |
| 1 | Sadism |
| 1 | Psycroptic |
| 1 | White Zombie |
| 1 | Nasum |
| 1 | Pestilence |
| 1 | Decaying Purity |
| 1 | Opeth |
| 1 | Execration |
| 1 | Savatage |
| 1 | Nihilist |
| 1 | Metallica |
| 1 | Abstract Reality Ep 1988 |
| 1 | SANTIAGO METAL FEST 2012 |
| 1 | Decrepitaph Humiliation |
| 1 | Mutilated Remains |
| 1 | At The Gates |
| 1 | Dead For Days |
| 1 | Finally Deceased |
| 1 | Warzone |
| 1 | Abrasive |
| 1 | Soilwork |
| 1 | Novembers Doom |
| 1 | Carnage |
| 1 | Voltage |
| 1 | Cursed Lp 1991 |
| 1 | Mental Funeral 1991 |
| 1 | SANTIAGO METAL FESTival |
| 1 | Nile |
| 1 | Blasfemia |
| 1 | Abraxas |
| 1 | Dominus |
| 1 | Gorgoroth |
| 1 | Sacred Reich |
| 1 | Saxon |
| 1 | Agony |
| 1 | Deadbrain |

Show all bands

Last logged in

23 hours 6 min ago

Member for

1 year 7 months

Is following...


BroodOfHatred, Tzinaka, juanjotec