RESTLESS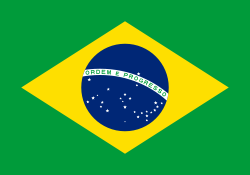 About
Tell us about yourself?:

Thrasher, lots of things, I love collecting and listening to metal

What's your reason for joining tshirtslayer?:

To show my things, some photos of my own t-shirts and battlejackets, contributing to the community - and having a really great time!

Do you goto any festivals or shows?:

Winger '10, Destruction '11, Suicidal Tendencies '12, Stryper '13, Enforcer (Sweden) '13 and others

Favourite album ?:

Warfare Noise II - Brazilian Mayhem's participation

How did you find out about TShirtSlayer? :

Searching for official merchandising on the Internet.

Last Seen Wearing

I have not marked anything as currently worn yet! sorry!
Last logged in

1 day 10 hours ago

Member for

6 years 3 weeks

Upload stats

| Count | Type |
| --- | --- |
| 6 | Tape / Vinyl / CD / Recording etc |
| 77 | Patch |
| 1 | Other Collectable |

Upload trade status

| Count | Type |
| --- | --- |
| 84 | Not for sale or trade |

Bands uploaded

| Count | Band |
| --- | --- |
| 6 | Metallica |
| 4 | Supresion |
| 3 | Anthrax |
| 3 | Slayer |
| 3 | Death |
| 2 | Carnivore |
| 2 | Venom |
| 2 | Voivod |
| 2 | INCUBUS |
| 2 | Tankard |
| 2 | Suicidal Tendencies |
| 2 | Sodom |
| 2 | Motörhead |
| 2 | Black Sabbath |
| 2 | KISS |
| 1 | Iron Maiden |
| 1 | Morbid Saint |
| 1 | Hating Evil |
| 1 | Cerebral Fix |
| 1 | Pantera |
| 1 | Testament |
| 1 | Exodus |
| 1 | S.O.D. |
| 1 | Perpetual Faith |
| 1 | The Mist |
| 1 | Seventh Angel |
| 1 | Annihilator |
| 1 | Korzus |
| 1 | Kreator |
| 1 | Body Count |
| 1 | Destruction |
| 1 | Mutilator |
| 1 | Sarcofago |
| 1 | King Diamond |
| 1 | D.A.M. |
| 1 | Decision D |
| 1 | Exumer |
| 1 | Monstrosity |
| 1 | The Lead |
| 1 | Xentrix |
| 1 | Attomica |
| 1 | The Rolling Stones |
| 1 | Coroner |
| 1 | Sacred Reich |
| 1 | Alcoholica |
| 1 | Enforcer |
| 1 | Ratos De Porão |
| 1 | Baphomet's Blood |
| 1 | Bolt Thrower |
| 1 | Torture Squad |
| 1 | W.A.S.P. |
| 1 | Massacre |
| 1 | Sepultura |
| 1 | Distort |
| 1 | Rainbow |
| 1 | Ultimatum |
| 1 | Forbidden |
| 1 | Johnny Ramone |
| 1 | Nirvana |
| 1 | Toxic Holocaust |

Show all bands

Friends


DoctorDeath, METAL SAVAGE, ultmetal, Vinnie, Bianca I.N.C., AdrianKitchen, pecatorio, Serpent Temptation, classicthrashBR