Pecivo
Trade history
1 pending seller/trader reviews
1 great seller/trader reviews
1 items received from others.
More info click here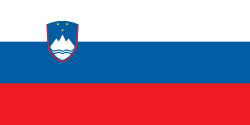 About
Tell us about yourself?:

Fast music for slow people

What's your reason for joining tshirtslayer?:

taking track off merch i have

Do you goto any festivals or shows?:

Which bands are you into?:

Last Seen Wearing

I have not marked anything as currently worn yet! sorry!
Last logged in

12 hours 51 min ago

Upload stats

| Count | Type |
| --- | --- |
| 118 | TShirt or Longsleeve |
| 3 | Other Collectable |

Upload trade status

| Count | Type |
| --- | --- |
| 1 | Sale or Trade |
| 120 | Not for sale or trade |

Bands uploaded

| Count | Band |
| --- | --- |
| 6 | Agoraphobic Nosebleed |
| 5 | Pig Destroyer |
| 4 | Waco Jesus |
| 4 | Fuck The Facts |
| 3 | The Afternoon Gentlemen |
| 3 | Srd |
| 3 | Nasum |
| 2 | The Arson Project |
| 2 | Jesus Crost |
| 2 | Cock And Ball Torture |
| 2 | Gut |
| 2 | No Band |
| 2 | Psihoza |
| 2 | Spasm |
| 2 | Napalm Death |
| 2 | Ahumado Granujo |
| 2 | No One Gets Out Alive |
| 1 | Dying Fetus |
| 1 | Night Of The Living Dead |
| 1 | HORSEBASTARD |
| 1 | Fekal Party |
| 1 | Distorted Impalement |
| 1 | Rotten Sound |
| 1 | The Rotted |
| 1 | The Shining |
| 1 | Impetigo |
| 1 | Boak |
| 1 | Dog Eat Dog |
| 1 | Organ Dealer |
| 1 | Death Toll 80K |
| 1 | Gadget |
| 1 | Psycroptic |
| 1 | MINCING FURY And G.C.o.Q.D. |
| 1 | Oxidised Razor |
| 1 | Diphteria |
| 1 | Aborted |
| 1 | Mumakil |
| 1 | Taxidermist |
| 1 | Wu Tang Clan |
| 1 | Libido Airbag |
| 1 | Gemišt |
| 1 | Hank Williams III |
| 1 | Terrorizer |
| 1 | Misery Index |
| 1 | Nails |
| 1 | Gorerotted |
| 1 | Basket Case |
| 1 | GG Allin |
| 1 | The Day Everything Became Nothing |
| 1 | Man Is The Bastard |
| 1 | Soulfly |
| 1 | Jig-Ai |
| 1 | Svffer |
| 1 | Ingested |
| 1 | Wormrot |
| 1 | Feastem |
| 1 | Gutalax |
| 1 | Nuclear Vomit |
| 1 | Irritatement |
| 1 | Denak |
| 1 | Ultimo Mondo Cannibale |
| 1 | Gnarkill |
| 1 | Teen Pussy Fuckers |
| 1 | Six-Score |
| 1 | Magrudergrind |
| 1 | Rectal Smegma |
| 1 | Pigtails |
| 1 | Acxdc |
| 1 | Lycanthrophy |
| 1 | ONYX |
| 1 | Bad Taste |
| 1 | TxPxFx |
| 1 | BEASTIE BOYS |
| 1 | Misfits |
| 1 | TRUE |
| 1 | Spazz |
| 1 | Putrid Pile |
| 1 | Gruesome |
| 1 | Despised Icon |
| 1 | Water Torture |
| 1 | INHUMATE |
| 1 | Blood Duster |
| 1 | Vulvathrone |
| 1 | Waking The Cadaver |
| 1 | Dew-Scented |
| 1 | Cerebral Bore |
| 1 | Man Must Die |
| 1 | Teethgrinder |
| 1 | Full Of Hell |
| 1 | Dawn Of The Dead |
| 1 | Lividity |
| 1 | Cliteater |

Show all bands

Member for

1 year 3 months

Is following...


Odiumediae, ajnin