Patch Amnesty

Patch Amnesty
is a TShirtSlayer supporter and wields the mighty sword!

Trade history
3 items received from others
This member does not have any trade history.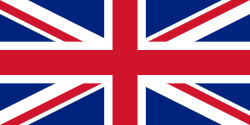 About
Tell us about yourself?:

I run a charity page called Patch Amnesty which collects patch donations to sell in aid of the mental health charity MIND.
I also own two jackets which I'm currently adding patches to

Im a nu metal kid at heart but I apreciate all rock and metal music

What's your reason for joining tshirtslayer?:

Buy, sell trade patches and take donations too

Do you goto any festivals or shows?:

Download festival
Stonedeaf festival
Power metal quest fest

Which bands are you into?:

How did you find out about TShirtSlayer? :

Last Seen Wearing

I have not marked anything as currently worn yet! sorry!
Upload stats

| Count | Type |
| --- | --- |
| 2 | TShirt or Longsleeve |
| 2 | Pin / Badge |
| 37 | Patch |
| 2 | Battle Jacket |

Upload trade status

| Count | Type |
| --- | --- |
| 1 | Wanted |
| 11 | Sold |
| 19 | Sale only |
| 12 | Not for sale or trade |

Bands uploaded

| Count | Band |
| --- | --- |
| 10 | Iron Maiden |
| 8 | Black Sabbath |
| 8 | Slipknot |
| 8 | AC/DC |
| 7 | Kiss |
| 7 | Motörhead |
| 7 | Metallica |
| 6 | Linkin Park |
| 5 | Limp Bizkit |
| 5 | Saxon |
| 5 | Sepultura |
| 4 | Marillion |
| 4 | Tool |
| 4 | Morbid Angel |
| 4 | System Of A Down |
| 4 | Whitesnake |
| 4 | Cradle Of Filth |
| 4 | Papa Roach |
| 4 | Rainbow |
| 3 | Slayer |
| 3 | Machine Head |
| 3 | Def Leppard |
| 3 | Misfits |
| 3 | Scorpions |
| 3 | Judas Priest |
| 3 | Meat Loaf |
| 3 | Lacuna Coil |
| 3 | A Perfect Circle |
| 3 | The Offspring |
| 3 | Bon Jovi |
| 2 | Rush |
| 2 | White Spirit |
| 2 | Soil |
| 2 | Black Label Society |
| 2 | Gillan |
| 2 | Nirvana |
| 2 | HammerFall |
| 2 | Dissection |
| 2 | Megadeth |
| 2 | King Diamond |
| 2 | Staind |
| 2 | Pantera |
| 2 | Lamb Of God |
| 2 | Cinderella |
| 2 | Warhammer |
| 2 | Aerosmith |
| 2 | Mötley Crüe |
| 2 | Dragonforce |
| 2 | Pegazus |
| 2 | Status Quo |
| 2 | Skid Row |
| 2 | Cypress Hill |
| 2 | Monsters Of Rock |
| 2 | Genesis |
| 2 | Alien Ant Farm |
| 2 | Deftones |
| 2 | Dimmu Borgir |
| 2 | Robert Plant |
| 2 | Led Zeppelin |
| 2 | Sodom |
| 2 | Dirty Rotten Imbeciles |
| 2 | Obituary |
| 2 | Hawkwind |
| 2 | Nightwish |
| 2 | Dio |
| 2 | Pink Floyd |
| 2 | Marilyn Manson |
| 1 | Raven |
| 1 | The Doors |
| 1 | Red Hot Chilli Peppers |
| 1 | The Darkness |
| 1 | Ozzy Osbourne |
| 1 | Blackfoot |
| 1 | Bathory |
| 1 | Living Death |
| 1 | U2 |
| 1 | Iced Earth |
| 1 | Evanescence |
| 1 | Blink 182 |
| 1 | W.A.S.P. |
| 1 | Midas Touch |
| 1 | Ozzfest |
| 1 | Luke Appleton |
| 1 | Opeth |
| 1 | Celtic Frost |
| 1 | Rob Zombie |
| 1 | Acdc |
| 1 | Asia |
| 1 | Twisted Sister |
| 1 | Stone Sour |
| 1 | Brutal Truth |
| 1 | Master |
| 1 | God Dethroned |
| 1 | Gun |
| 1 | Grave |
| 1 | Demolition Hammer |
| 1 | Dissect |
| 1 | Rory Gallagher |
| 1 | Anthrax |
| 1 | Kerramg |
| 1 | Nocturnus |
| 1 | DETEST |
| 1 | Finntroll |
| 1 | Girlshcool |
| 1 | Benediction |
| 1 | Tygers Of Pan Tang |
| 1 | Acheron |
| 1 | Deteriorate |
| 1 | Manowar |
| 1 | Tenacious D |
| 1 | Skeletonwitch |
| 1 | Witchfynde |
| 1 | Mortician |
| 1 | Disturbed |
| 1 | Slammer |
| 1 | Morbid Ange |
| 1 | Alien Weaponry |
| 1 | Ministry |
| 1 | Behemoth |
| 1 | Korn |
| 1 | Chimaira |
| 1 | Graveworm |
| 1 | Sex Pistols |
| 1 | Mercyful Fate |
| 1 | Cky |
| 1 | Rancid |
| 1 | Kreator |
| 1 | Gloryhammer |
| 1 | Death Angel |
| 1 | Cannibal Corpse |
| 1 | Clutch |
| 1 | Poison |
| 1 | Exploited |
| 1 | Helloween |
| 1 | Carpathian Forest |
| 1 | Hallows Eve |
| 1 | Snot |
| 1 | Slaughter |
| 1 | Guns Roses |
| 1 | Queen |
| 1 | Audioslave |
| 1 | Grateful Dead |
| 1 | Afflicted |
| 1 | Green Day |
| 1 | Trivium |
| 1 | Doro |
| 1 | Guns N' Roses |
| 1 | Ratt |
| 1 | Slash |
| 1 | Dangerous Toys |

Show all bands

Last logged in

8 hours 34 sec ago

Member for

1 year 2 months

Is following...


Heavy Metal Chemist