oldschoolbogi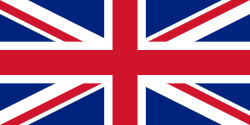 About
Tell us about yourself?:

I' m a hungarian OLDSCHOOL HEAVY METAL Maniac!!!! Especially the 80's :) Thats' why I want to create a time machine to go back, dont't you want to go with me? If the answer is yes, I' m waiting your message :) !!!!!
You can also catch me on facebook: https://www.facebook.com/palma.bognar

Do you goto any festivals or shows?:

Favourite album ?:

Presence-Rock your life,Praying Mantis-Time tells no lies,Heir Apparent-Graceful inheritance

Which bands are you into?:

How did you find out about TShirtSlayer? :
This user is having email problems! They might not receive your notifications / messages for now.
Last logged in

1 week 3 days ago

Member for

3 years 6 months

Upload stats

| Count | Type |
| --- | --- |
| 16 | TShirt or Longsleeve |
| 4 | Tape / Vinyl / CD / Recording etc |
| 1 | Pin / Badge |
| 19 | Patch |
| 1 | Other Collectable |
| 3 | Battle Jacket |

Upload trade status

| Count | Type |
| --- | --- |
| 1 | Trade Only |
| 6 | Sale or Trade |
| 37 | Not for sale or trade |

Bands uploaded

| Count | Band |
| --- | --- |
| 8 | Enforcer |
| 7 | Pokolgép |
| 6 | Tokyo Blade |
| 5 | Saxon |
| 5 | Virtue |
| 5 | Grim Reaper |
| 5 | King Diamond |
| 4 | D.R.I. |
| 4 | Praying Mantis |
| 4 | Tank |
| 4 | White Wizzard |
| 3 | Anthrax |
| 3 | Artillery |
| 3 | Wolf |
| 3 | Glacier |
| 3 | Traitors Gate |
| 3 | Grand Magus |
| 3 | Omen |
| 3 | Randy |
| 3 | Judas Priest |
| 3 | Gotham City |
| 3 | Quiet Riot |
| 2 | Exciter |
| 2 | Nuclear Assault |
| 2 | Tygers Of Pan Tang |
| 2 | Accept |
| 2 | Mercyful Fate |
| 2 | Loudness |
| 2 | Ossian |
| 2 | Lizzy Borden |
| 2 | Dokken |
| 2 | Virus |
| 2 | Demon |
| 2 | Riot |
| 2 | Crucifixion |
| 2 | X-caliber |
| 2 | Lord |
| 2 | Municipal Waste |
| 2 | Seven Sisters |
| 2 | Dr.Living Dead |
| 2 | Lost Society |
| 2 | Ambush |
| 1 | Tysondog |
| 1 | Night Demon |
| 1 | Wildhunt |
| 1 | Thor |
| 1 | Michael Sckenker Group |
| 1 | Zhor |
| 1 | Dust Bolt |
| 1 | Krokus |
| 1 | Acid |
| 1 | Torch |
| 1 | Michael Schenker |
| 1 | Stormwitch |
| 1 | ADX |
| 1 | Cauldron |
| 1 | Gama Bomb |
| 1 | Heavy Pettin' |
| 1 | Jaguar |
| 1 | Satan |
| 1 | Dungeon |
| 1 | Savage Master |
| 1 | Medieval Steel |
| 1 | Steeler |
| 1 | Amulet |
| 1 | Tyrant |
| 1 | Crimson Glory |
| 1 | Ascalon |
| 1 | Tröjan |
| 1 | Killer |
| 1 | Fifth Angel |
| 1 | Hellion |
| 1 | Dark Star |
| 1 | Scanner |
| 1 | Possessed |
| 1 | Attacker |
| 1 | Icon |
| 1 | Micaheal Schenker |
| 1 | Piledriver |
| 1 | Muskelrock Festival |
| 1 | Trance |
| 1 | Skull Fist |
| 1 | High Power |
| 1 | Toxic Holocaust |
| 1 | Lethal Steel |
| 1 | Fist |
| 1 | Stress |
| 1 | Lizzies |
| 1 | Alien Force |
| 1 | Rebel |
| 1 | TNT |
| 1 | Tytan |
| 1 | High Heelers |
| 1 | Tyagers Of Pan Tang |
| 1 | Forbidden |
| 1 | Venom |

Show all bands

Friends


Lyx, Wictorius, Congelamento, Enrico Mrena, VisionsOfMortality20