oldschoolbear
Trade history
5 pending seller/trader reviews
2 bad seller/trader reviews
53 great seller/trader reviews
37 items received from others.
More info click here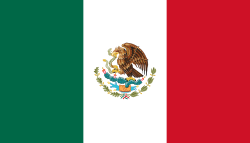 About
Tell us about yourself?:

life is too short to take it seriously

What's your reason for joining tshirtslayer?:

i still asking myself the same D:

Do you goto any festivals or shows?:

Orgies and bacchanals mainly

Favourite album ?:

Bestial Devastation, Morbid Visions, Schizophrenia, Beneath the Remains & Arise

How did you find out about TShirtSlayer? :

Last Seen Wearing

I have not marked anything as currently worn yet! sorry!
Last logged in

3 hours 40 min ago

Upload stats

| Count | Type |
| --- | --- |
| 1 | TShirt or Longsleeve |
| 36 | Patch |
| 2 | Battle Jacket |

Upload trade status

| Count | Type |
| --- | --- |
| 3 | Sale or Trade |
| 34 | Sale only |
| 2 | Not for sale or trade |

Bands uploaded

| Count | Band |
| --- | --- |
| 4 | Atheist |
| 4 | Sepultura |
| 3 | Vampire |
| 3 | Overkill |
| 3 | Bolt Thrower |
| 3 | Impetigo |
| 3 | Death |
| 3 | Carcass |
| 3 | Autopsy |
| 3 | Dissection |
| 3 | Pungent Stench |
| 2 | Vital Remains |
| 2 | Exodus |
| 2 | Megadeth |
| 2 | Entombed |
| 2 | D.R.I. |
| 2 | Incantation |
| 2 | Morbid Saint |
| 2 | Venom |
| 2 | Destruction |
| 2 | Impaled Nazarene |
| 2 | Devourment |
| 2 | Sinister |
| 2 | Morbid Angel |
| 2 | Unleashed |
| 2 | Dismember |
| 2 | Mortician |
| 2 | Slayer |
| 2 | Immolation |
| 2 | Cannibal Corpse |
| 2 | Napalm Death |
| 2 | Possessed |
| 2 | Obituary |
| 2 | Sodom |
| 2 | Suffocation |
| 2 | Hellhammer |
| 2 | Celtic Frost |
| 2 | Deicide |
| 2 | Metallica |
| 1 | Voivod |
| 1 | Testament |
| 1 | Tankard |
| 1 | Morgoth |
| 1 | Merciless |
| 1 | Hirax |
| 1 | Xentrix |
| 1 | Monstrosity |
| 1 | Whiplash |
| 1 | Pantera |
| 1 | Other Collectable |
| 1 | King Diamond |
| 1 | Raven |
| 1 | Nuclear Assault |
| 1 | Malevolent Creation |
| 1 | Iron Angel |
| 1 | Sleep |
| 1 | Annihilator |
| 1 | Atrophy |
| 1 | Cruel Force |
| 1 | Mercyful Fate |
| 1 | Loudness |
| 1 | Sortilege |
| 1 | Razor |
| 1 | Cancer |
| 1 | Massacre |
| 1 | Poison (GER) |
| 1 | Asphyx |
| 1 | Nihilist |
| 1 | Bethlehem |
| 1 | Meat Shits |
| 1 | Grave |
| 1 | Gorefest |
| 1 | Motörhead |
| 1 | Kataklysm |
| 1 | Jig-Ai |
| 1 | Pestilence |
| 1 | Macabre |
| 1 | Behemoth |
| 1 | Witchfynde |
| 1 | Pactum |
| 1 | Blind Fury |
| 1 | Gorguts |
| 1 | Nocturnus |
| 1 | Sacred Reich |
| 1 | Heavy Load |
| 1 | Oxidised Razor |
| 1 | Ostrogoth |
| 1 | At The Gates |
| 1 | Nile |
| 1 | Onslaught |
| 1 | Nunslaughter |
| 1 | Blasphème |
| 1 | Terrorizer |
| 1 | Ratos De Porão |
| 1 | Vader |
| 1 | Blasphemophagher |
| 1 | Judas Priest |
| 1 | Dark Angel |
| 1 | Crossfire |
| 1 | Legion Of The Damned |
| 1 | Pokolgép |
| 1 | Bathory |
| 1 | Benediction |
| 1 | Necrophagist |
| 1 | Kreator |
| 1 | Carnivore |
| 1 | Type O Negative |
| 1 | Wehrmacht |
| 1 | Living Death |
| 1 | Exumer |
| 1 | Demolition Hammer |
| 1 | Diabolic Night |
| 1 | Graf Spee |
| 1 | Anthrax |
| 1 | Master |

Show all bands

Member for

6 years 9 months

Is following...


AbysmalWind, Frost_and_fire, bad_american1992, Butcher-UxFxTx, RodolfoDelanoe, CEROXER, wehrlx, ThunderHolder