NordicNoseBleed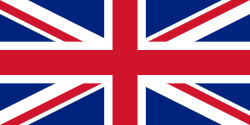 About
Tell us about yourself?:

Want list;

Darkthrone demo shirt
Iron Maiden - clairvoyant / evil that men do shirt
Iron Maiden - Somewhere in Time or Powerslave shirts
The first 3 Burzum cds and demos
Emperor demos
Sodom obsessed by cruelty shirt
Beherit - drawing down the moon lp
Hellhammer satanic rites pic disc
Morbid December Moon LP
Other classic speed - black - thrash - metal lps demos etc

Which bands are you into?:

How did you find out about TShirtSlayer? :

Google, many many moons ago

Last Seen Wearing

I have not marked anything as currently worn yet! sorry!
Last logged in

2 weeks 6 days ago

Member for

2 years 1 month

Upload stats

| Count | Type |
| --- | --- |
| 52 | TShirt or Longsleeve |
| 62 | Tape / Vinyl / CD / Recording etc |
| 1 | Other Collectable |
| 1 | Hooded Top |

Upload trade status

| Count | Type |
| --- | --- |
| 8 | Trade Only |
| 7 | Sale or Trade |
| 101 | Not for sale or trade |

Bands uploaded

| Count | Band |
| --- | --- |
| 19 | Bathory |
| 18 | Darkthrone |
| 11 | AC/DC |
| 9 | Iron Maiden |
| 9 | Burzum |
| 6 | Satyricon |
| 6 | Emperor |
| 4 | Mayhem |
| 4 | Hellhammer |
| 3 | Enslaved |
| 3 | 1349 |
| 3 | Possessed |
| 3 | Dødheimsgard |
| 2 | Sodom |
| 2 | Thorns |
| 2 | Celtic Frost |
| 2 | Living Death |
| 2 | Sadistik Exekution |
| 2 | Accept |
| 2 | Motörhead |
| 2 | Sadistic Intent |
| 2 | UFO |
| 2 | Taake |
| 2 | Immortal |
| 1 | Morbid |
| 1 | Impaled Nazarene |
| 1 | Beherit |
| 1 | Twisted Sister |
| 1 | Em Ruínas |
| 1 | Behemoth |
| 1 | Onslaught |
| 1 | Inepsy |
| 1 | Isengard |
| 1 | Angel Witch |
| 1 | Venom |
| 1 | Ozzy Osbourne |
| 1 | Aura Noir |
| 1 | Lamented Souls |
| 1 | Thunderbolt |

Show all bands

Friends


Snaggletooth, 666sorrow666, pishedmishelf, Cult Never Dies, dogmatize92, Tormentor, Der Todesking, L Torstensson, Plague