nadsokor
Trade history
4 pending seller/trader reviews
29 great seller/trader reviews
20 items received from others
More info click here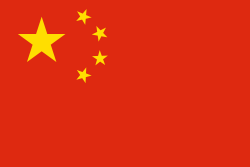 About
Tell us about yourself?:

Currently not very active due to my daily job.

to purchase our offical releases please visit http://kurongmusic.bigcartel.com/products , our French office is running this shop, or simply check out this cool dude: https://tshirtslayer.com/user/hellguard :).

I'll be back!

---

A lifelong metalhead and horror movie freak who's too dumb to use facebook/myspace etc.
---
co-founder & owner of KuRong Music, a music label specialized in releasing real Chinese heavy metal as well as producing official merchandise for international bands.

currently signed:
-
DINKUMOIL - http://site.douban.com/dinkumoil
ancient catchy heavy metal in the true NWOBHM tradition, recommended for fans of NWOBHM or Gorgon(Jpn) Warlord Metalucifer Magnesium...
-
PUNISHER - http://site.douban.com/Punisher
technical speed/thrash metal! influenced by bands like Annihilator, Coroner, Artillery, Megadeth etc.
-
HELLWARD - http://site.douban.com/hellward/
black/speed/heavy metal like a bastard son of Venom, Bathory, Iron Angel and Exorcist.
-
RAVENWRECK - http://site.douban.com/ravenwreck/
late 70's early 80's heavy metal with a 60's pychedelic feel.
---
Releases:
VA - Sinometal Battalion 7"/tape (4-way compilation with songs from Dinkumoil, Hellward, Tractor and Ravenwreck)
Punisher - Battle of Grace CD/LP
Dinkumoil - s/t 10"EP
-
Official merchandise:
Punisher(Chn) round woven patch
Dinkumoil(Chn) oblong woven patch
Hellward(Chn) shield woven patch
ADX(Fra) logo woven patch
Sacrifice(Can) "Forward to Termination" round woven patch
Sacrifice(Can) "Torment in Fire" oblong logo woven patch
Killers(Fra) old logo woven patch
Northwinds(Fra) logo woven patch
Holy Terror(USA) "Mind Wars" round woven patch
Skelethal(Fra) logo woven patch
Salem(UK) loge woven patch
H-Bomb(Fra) logo woven patch
Razor(Can) shaped logo woven patch
Razor(Can) "Shotgun Justice" woven patch
Punisher(Chn) logo woven patch
Manilla Road(USA) "Tonight We Fight" superstrip woven patch
Demon Eyes(Fra) s/t woven patch
Blaspheme(Fra) shaped woven patch
Ironhawk(Aus) logo woven patch
Razor(Can) logo wristband
Saint Vitus(USA) "Born Too Late" woven patch
Attentat Rock(Fra) "Le gang des saigneurs" woven patch
Squealer(Fra) "old logo" woven patch
Manilla Road(USA) "The Courts of Chaos" woven patch
Manilla Road(USA) 80's style pin
Atlantean Kodex(Ger) woven backpatch
-
cheers!

What's your reason for joining tshirtslayer?:

Favourite album ?:

Anything with Paul DiAnno on.

How did you find out about TShirtSlayer? :

introduced to me by Morbideath.

Last Seen Wearing

I have not marked anything as currently worn yet! sorry!
Upload stats

| Count | Type |
| --- | --- |
| 196 | TShirt or Longsleeve |
| 110 | Tape / Vinyl / CD / Recording etc |
| 1 | Pin / Badge |
| 9 | Patch |
| 24 | Other Collectable |
| 1 | Hooded Top |
| 7 | Battle Jacket |

Upload trade status

| Count | Type |
| --- | --- |
| 1 | Sale or Trade |
| 1 | Sale only |
| 346 | Not for sale or trade |

Bands uploaded

| Count | Band |
| --- | --- |
| 7 | Angel Witch |
| 6 | Order From Chaos |
| 6 | Cirith Ungol |
| 6 | Venom |
| 6 | Sabbat |
| 6 | Nunslaughter |
| 6 | Iron Maiden |
| 5 | Hellhammer |
| 5 | Slayer |
| 4 | Goat Horn |
| 4 | Sodom |
| 4 | Witchfinder General |
| 4 | Coroner |
| 4 | Morbid Angel |
| 4 | Celtic Frost |
| 4 | Grave |
| 4 | Gospel Of The Horns |
| 4 | Sadistic Intent |
| 4 | Sadistik Exekution |
| 4 | Possessed |
| 3 | Mercyful Fate |
| 3 | Running Wild |
| 3 | Pentagram |
| 3 | Zemial |
| 3 | Bathory |
| 3 | Desaster |
| 3 | Samael |
| 3 | Kreator |
| 3 | Motörhead |
| 3 | Exodus |
| 3 | Hallows Eve |
| 3 | Destruction |
| 3 | Saxon |
| 2 | Pagan Altar |
| 2 | King Diamond |
| 2 | Ancient Rites |
| 2 | Cauldron |
| 2 | Judas Priest |
| 2 | Blue Öyster Cult |
| 2 | Sepultura |
| 2 | Blasphemy |
| 2 | Hellwitch |
| 2 | Morrigan |
| 2 | Blood |
| 2 | Nocturnus |
| 2 | Impaled Nazarene |
| 2 | Master |
| 2 | Chakal |
| 2 | Exmortis |
| 2 | Helheim |
| 2 | Deströyer 666 |
| 2 | Bulldozer |
| 2 | Sigh |
| 2 | Saint Vitus |
| 2 | NECROPHILE |
| 2 | Grotesque |
| 2 | Mortuary Drape |
| 2 | Incantation |
| 2 | Pentacle |
| 2 | Perditism |
| 2 | Carcass |
| 2 | Funeral Nation |
| 2 | Dark Angel |
| 2 | Trouble |
| 2 | Satan |
| 2 | Malevolent Creation |
| 2 | Goreaphobia |
| 2 | Voivod |
| 2 | Tank |
| 2 | Autopsy |
| 2 | Dio |
| 2 | CARBONIZED |
| 2 | Varathron |
| 2 | Nifelheim |
| 2 | Ozzy Osbourne |
| 2 | Deceased |
| 2 | Agent Steel |
| 2 | Rotting Christ |
| 2 | Slaughter |
| 2 | Candlemass |
| 2 | Sacrifice |
| 2 | Terrorizer |
| 2 | Lust |
| 2 | Mortal Sin |
| 2 | Necromantia |
| 2 | Grenade |
| 1 | Tygers Of Pan Tang |
| 1 | Kiss |
| 1 | ARCHGOAT |
| 1 | Skitzo |
| 1 | Convulse |
| 1 | Abigail |
| 1 | Megadeth |
| 1 | Root |
| 1 | Xenophobia |
| 1 | Sadus |
| 1 | Revenant |
| 1 | Bullet |
| 1 | Funeral Winds |
| 1 | Fallen Christ |
| 1 | AC/DC |
| 1 | Morte Incandescente |
| 1 | W.A.S.P. |
| 1 | MSG |
| 1 | Slugathor |
| 1 | Therion |
| 1 | Hirax |
| 1 | Napalm Death |
| 1 | Darkthrone |
| 1 | Death SS |
| 1 | Anthrax |
| 1 | Gorgoroth |
| 1 | Morpheus |
| 1 | Casbah |
| 1 | Martyrium |
| 1 | Razor |
| 1 | Depravity |
| 1 | Ostrogoth |
| 1 | Horde Of Torment |
| 1 | Destruktor |
| 1 | Sarcastic |
| 1 | Hyponic |
| 1 | Doomstone |
| 1 | Darkness |
| 1 | Absu |
| 1 | Uncanny |
| 1 | Raging Fury |
| 1 | Angelcorpse |
| 1 | Metalucifer |
| 1 | Cancer |
| 1 | Ripping Corpse |
| 1 | Cryptic Slaughter |
| 1 | URFAUST |
| 1 | Iron Angel |
| 1 | Sinister |
| 1 | Jackie Starr |
| 1 | Isengard |
| 1 | Exit-13 |
| 1 | Dark Lord |
| 1 | Molested |
| 1 | Corpus Rottus |
| 1 | Kat |
| 1 | Carbon |
| 1 | Demonic Christ |
| 1 | Abruptum |
| 1 | Funeral Mist |
| 1 | Inquisition |
| 1 | Armoured Angel |
| 1 | Nihilist |
| 1 | Mournful Congregation |
| 1 | Primordial |
| 1 | Judas Iscariot |
| 1 | Samson |
| 1 | Bestial Warlust |
| 1 | Scepter |
| 1 | Punisher |
| 1 | Hellspawn |
| 1 | Le Griffe |
| 1 | Faustcoven |
| 1 | Averse Sefira |
| 1 | Obituary |
| 1 | Lord Vader |
| 1 | ADX |
| 1 | Cloven Hoof |
| 1 | Ophthalamia |
| 1 | Vulcano |
| 1 | Martire |
| 1 | Brutal Obscenity |
| 1 | Kamikaze |
| 1 | Sacrilege |
| 1 | Acid |
| 1 | Demon |
| 1 | Terror Squad |
| 1 | Carnage |
| 1 | Hellward |
| 1 | Inverted |
| 1 | Bengal Tigers |
| 1 | Massacre |
| 1 | Black Witchery |
| 1 | Killers |
| 1 | Countess |
| 1 | Halloween |
| 1 | Falcon |
| 1 | Afflicted |
| 1 | Merrimack |
| 1 | Massacra |
| 1 | Karisma |
| 1 | Dream Death |
| 1 | Vital Remains |
| 1 | Gehennah |
| 1 | Witchfynde |
| 1 | Dinkumoil |
| 1 | Nausea |
| 1 | Demigod |
| 1 | Alice Cooper |
| 1 | Conqueror |
| 1 | Northwinds |
| 1 | Hordes |
| 1 | Paul Speckmann |
| 1 | Holosade |
| 1 | Slavery |
| 1 | Tynator |
| 1 | Harppia |
| 1 | Wehrmacht |
| 1 | Rat Attack |
| 1 | Usurper |
| 1 | Marduk |
| 1 | Necropsy |
| 1 | Holy Terror |
| 1 | House Of Usher |
| 1 | Assassin |
| 1 | Impiety |
| 1 | Teacher's Pet |
| 1 | Bow Wow |
| 1 | Shub Niggurath |
| 1 | Paradise Lost |
| 1 | Mercyless |
| 1 | Shock |
| 1 | Pinhead |
| 1 | Anwyl |
| 1 | Blood Feast |
| 1 | Vulpecula |
| 1 | Cianide |
| 1 | Vomitor |
| 1 | Nocturnal Worshipper |
| 1 | Bathym |
| 1 | Treblinka |
| 1 | Merciless |
| 1 | Deicide |
| 1 | Midian |
| 1 | Anvil Bitch |
| 1 | Black Riders |
| 1 | Sabbrabells |
| 1 | Xyster |
| 1 | Hellraiser (Movie) |
| 1 | Asphyx |
| 1 | Wind Of The Black Mountains |
| 1 | Inferno |
| 1 | Nastrond |
| 1 | INCUBUS |
| 1 | Sathanas |
| 1 | Unleashed |
| 1 | Morbosidad |
| 1 | Goatlord |
| 1 | Deep Purple |
| 1 | Morbius |
| 1 | Onslaught |
| 1 | Kes |
| 1 | Ageless |
| 1 | Exciter |
| 1 | Coldsteel |
| 1 | Nemesis |
| 1 | Twisted Tower Dire |
| 1 | Unpure |
| 1 | Immortal |
| 1 | Calderone |
| 1 | Gorgon |
| 1 | Necrophobic |
| 1 | Rev Kriss Hades |
| 1 | Order Fron Chaos |
| 1 | Masochist |
| 1 | Helstar |
| 1 | Demoncy |
| 1 | Gonkulator |
| 1 | Silver Stars |
| 1 | Bolt Thrower |
| 1 | Leprocy |
| 1 | Thin Lizzy |
| 1 | Sortilege |
| 1 | Armour |
| 1 | Tudor |
| 1 | Iron Rainbow |
| 1 | Mayhem |
| 1 | Sil Khannaz |
| 1 | Abhorer |
| 1 | Multiplex |
| 1 | Bestial Summoning |
| 1 | Ground Zero |
| 1 | Mayhemic Truth |
| 1 | Heavy Load |
| 1 | Mortifera |
| 1 | Praying Mantis |
| 1 | Sinawe |
| 1 | Urgrund |
| 1 | Pestilence |
| 1 | Holy Order |
| 1 | Never Sleep |
| 1 | Anvil |
| 1 | Lunar Aurora |
| 1 | Necrophagia |
| 1 | Thou Art Lord |
| 1 | Loudpipes |
| 1 | Metallica |
| 1 | Atomizer |
| 1 | Mega Slaughter |
| 1 | Rottrevore |
| 1 | Megiddo |
| 1 | Stargazer |
| 1 | Nergal |
| 1 | Oz |
| 1 | Unholy Archangel |
| 1 | Tormentor |
| 1 | Avalanche |
| 1 | Misery's Omen |
| 1 | Twisted Sister |
| 1 | Disgrace |
| 1 | Raven |
| 1 | Devil Doll |
| 1 | Insanity |
| 1 | Voidd |
| 1 | Amorphis |
| 1 | Dismember |
| 1 | Abominator |
| 1 | Horrified |
| 1 | Poison |
| 1 | Lugubrum |
| 1 | Obsecration |
| 1 | Toranaga |
| 1 | Impetigo |
| 1 | Cratia |
| 1 | Ares Kingdom |
| 1 | Supuration |
| 1 | Atheist |
| 1 | Mordor |
| 1 | Abhorrence |
| 1 | Entombed |
| 1 | Septicemia |
| 1 | Sentenced |
| 1 | Poison (GER) |
| 1 | Occult (Fra) |
| 1 | Witch |
| 1 | Profanatica |
| 1 | Nuclear Death |
| 1 | Seikima II |
| 1 | Astriaal |
| 1 | Def Leppard |
| 1 | Sorcery |
| 1 | Liege Lord |
| 1 | Messiah |
| 1 | Burial |
| 1 | Agathocles |
| 1 | Carnivore |
| 1 | Chaotic Aeon |
| 1 | Bluuurgh... |
| 1 | Parade Of Souls |
| 1 | Manilla Road |
| 1 | Artillery |
| 1 | Manes |
| 1 | Black Sabbath |
| 1 | Scorpions |

Show all bands

Last logged in

3 months 2 days ago

Member for

7 years 4 months

Is following...


HellGuard, greatabyss, Speed or Bleed, JONOMETAL, heavymetalsuperstar, weedian13, JUANTHRASH, yuhuaijie