Mitch81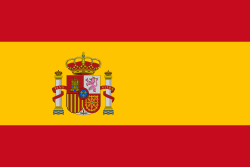 About
Tell us about yourself?:

I just heard about you and I find interesting the things that I can and can offer ...

What's your reason for joining tshirtslayer?:

See, and basically exchange T-shirts ...

Do you goto any festivals or shows?:

Something nationals (in Spain), and others internationals as Hellfest, W.O.A. or Under the Black Sun. From international festivals I like the great opportunity to see a lot of bands, and the great organization of the festival itself. About the concerts of one or several bands, I like that they can concentrate their show so that the fan can enjoy a way perhaps more intense than in the festivals ...
Rock Machina 2001, 2002
Metal Mania 2003
Atarfe Vega Rock 2006
Hellfest 2013
Under the Black Sun 2014
Rockest Barcelona 2015
W.O.A. 2017

Favourite album ?:

The classic era of Darkthrone ...

How did you find out about TShirtSlayer? :

I was looking for a place to exchange material and a friend suggested it.

Last Seen Wearing

I have not marked anything as currently worn yet! sorry!
Upload stats

| Count | Type |
| --- | --- |
| 29 | TShirt or Longsleeve |
| 10 | Patch |
| 3 | Battle Jacket |

Upload trade status

| Count | Type |
| --- | --- |
| 1 | Trade Only |
| 1 | Sale or Trade |
| 10 | Sale only |
| 30 | Not for sale or trade |

Bands uploaded

| Count | Band |
| --- | --- |
| 4 | Darkthrone |
| 4 | Mayhem |
| 3 | Bestial Mockery |
| 3 | Deströyer 666 |
| 2 | Destruction |
| 2 | Morbid |
| 2 | Sodom |
| 2 | Black Witchery |
| 2 | Sepultura |
| 2 | Behexen |
| 2 | Anal Vomit |
| 2 | Autopsy |
| 2 | Dark Funeral |
| 2 | Graveland |
| 2 | Death |
| 2 | Gorgoroth |
| 1 | Necrophagia |
| 1 | Revenge |
| 1 | Entombed |
| 1 | Demolition Hammer |
| 1 | Mortal Sin |
| 1 | Absu |
| 1 | Hellhammer |
| 1 | Proclamation |
| 1 | DEATH. |
| 1 | Corpse Molestation |
| 1 | Cannibal Corspse |
| 1 | Conqueror |
| 1 | Inquisition |
| 1 | Amorphis |
| 1 | Cemetery Urn |
| 1 | Bathory |
| 1 | Deiphago |
| 1 | Tormentor |
| 1 | Order From Chaos |
| 1 | Dissection The Somberlain |
| 1 | Anal Blasphemy |
| 1 | Sarcofago. |
| 1 | Abigor |
| 1 | Cryfemal Inquisition |
| 1 | Nunslaughter |
| 1 | Impiety |
| 1 | Bestial Warlust |
| 1 | Cannibal Corspe |
| 1 | Obituary |
| 1 | Suicidal Tendencies |
| 1 | Immortal |
| 1 | Impaled Nazarene |
| 1 | Suffocation |
| 1 | Eraserhead |
| 1 | Paradise Lost |
| 1 | Satyricon |
| 1 | Dissection |
| 1 | Morgoth |
| 1 | Mütiilation |
| 1 | Slayer |
| 1 | Behemoth |
| 1 | Enslaved |
| 1 | Belial |
| 1 | Cradle Of Filth |
| 1 | Kreator |
| 1 | Gospel Of The Horns |
| 1 | Hermetica |
| 1 | Exhumed |
| 1 | Burzum |
| 1 | Megadeth |
| 1 | Desaster |
| 1 | Beherit |

Show all bands

Last logged in

1 month 5 days ago

Member for

1 year 5 months

Is following...

No friends added/following