metbrab
Trade history
18 pending seller/trader reviews
102 great seller/trader reviews
2 items received from others
More info click here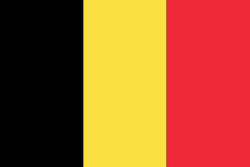 About
Tell us about yourself?:

Vinylcollector, firstly.
Shirtcollector, secondly.

Thanks to these users for successful business:
MetalBitch
bls-georg-pantera
Manu Toxik Waste
AbysmalWind
Tankard Emptyer
SINESTESIA
NeedToKill
LaUlvenDrepe
tangyushi666/morbideath
lowriderskin
Deimosk8
VoiceOfTheSoul
PUR3 THR4SH3R
meaningless
J.j. Rath
jeremybassmetal
Left to Die by Night
TöxikTormentor
Inhuman
southerncrossripper
Ransu
Riffer Madness
meave90
ado87
LeprosyWillTakeControl
LifeOfDeath
Samandu Metal Merchant
biteyourself
Stiopa
Thrashattack
Exhumator666
MercyfulSSamuel
Kenneth Réza Apollyon
Bert
alexentropy11
flybrain
Grimmfist

What's your reason for joining tshirtslayer?:

I have a lot of shirts I haven't seen on here, thought I'd show them.

Last Seen Wearing

I have not marked anything as currently worn yet! sorry!
Upload stats

| Count | Type |
| --- | --- |
| 118 | TShirt or Longsleeve |
| 14 | Tape / Vinyl / CD / Recording etc |
| 10 | Patch |
| 5 | Other Collectable |
| 2 | Battle Jacket |

Upload trade status

| Count | Type |
| --- | --- |
| 60 | Sale or Trade |
| 89 | Not for sale or trade |

Bands uploaded

| Count | Band |
| --- | --- |
| 19 | Slayer |
| 14 | Metallica |
| 8 | Kreator |
| 7 | Sepultura |
| 7 | Bolt Thrower |
| 7 | Obituary |
| 7 | Anthrax |
| 6 | Morbid Angel |
| 6 | Death |
| 6 | Possessed |
| 5 | Venom |
| 5 | Nuclear Assault |
| 5 | Wehrmacht |
| 5 | Carcass |
| 5 | Deathrow |
| 5 | Sodom |
| 5 | Unleashed |
| 5 | Destruction |
| 4 | M.O.D. |
| 4 | Napalm Death |
| 4 | Pestilence |
| 4 | Dark Angel |
| 4 | D.R.I. |
| 4 | Voivod |
| 4 | Grave |
| 4 | Darkness |
| 4 | Cryptic Slaughter |
| 4 | Motörhead |
| 4 | Tankard |
| 3 | Massacra |
| 3 | Sacred Reich |
| 3 | Iron Maiden |
| 3 | Crumbsuckers |
| 3 | Pantera |
| 3 | Forbidden |
| 3 | Overkill |
| 3 | Violent Force |
| 3 | Heathen |
| 3 | Artillery |
| 3 | Cremation |
| 3 | Annihilator |
| 3 | Accuser |
| 3 | Onslaught |
| 3 | Protector |
| 3 | Holy Moses |
| 3 | Cradle Of Filth |
| 3 | Excel |
| 3 | Whiplash |
| 3 | Laaz Rockit |
| 3 | Entombed |
| 3 | Hades |
| 3 | Master |
| 3 | Megadeth |
| 3 | Toxik |
| 3 | The Accused |
| 2 | Assassin |
| 2 | Metal Church |
| 2 | Mekong Delta |
| 2 | Immolation |
| 2 | Upset Noise |
| 2 | Hirax |
| 2 | Confessor |
| 2 | Mucky Pup |
| 2 | Acid Reign |
| 2 | Pariah |
| 2 | Evil Sinner |
| 2 | Cyclone |
| 2 | Despair |
| 2 | Rage |
| 2 | Holy Terror |
| 2 | Patriarch |
| 2 | Bloodcum |
| 2 | S.O.D. |
| 2 | Thanatos |
| 2 | Sinister |
| 2 | DBC |
| 2 | Autopsy |
| 2 | Absu |
| 2 | Amorphis |
| 2 | Loudblast |
| 2 | Necronomicon |
| 2 | Nasty Savage |
| 2 | Morgoth |
| 2 | Decadence |
| 2 | Blood Feast |
| 2 | Sacrilege |
| 2 | Corrosion Of Conformity |
| 2 | Attitude |
| 2 | Agent Steel |
| 2 | Target |
| 2 | Exodus |
| 2 | Blood Red Throne |
| 2 | Post Mortem |
| 2 | Dismember |
| 2 | Atrophy |
| 2 | Exumer |
| 2 | Midas Touch |
| 2 | Benediction |
| 2 | Defiance |
| 2 | Saxon |
| 2 | Manowar |
| 2 | Bulldozer |
| 2 | Fleshcrawl |
| 2 | Hallows Eve |
| 2 | Flotsam And Jetsam |
| 1 | E-x-e |
| 1 | Scatterbrain |
| 1 | Nausea |
| 1 | Purgatory |
| 1 | Necropolis |
| 1 | Prophecy Of Doom |
| 1 | Gorefest |
| 1 | Tortoise Corpse |
| 1 | Angel Dust |
| 1 | Black Shepherd |
| 1 | Incubator |
| 1 | Death In Action |
| 1 | Korzus |
| 1 | Alice Cooper |
| 1 | Raven |
| 1 | Ludichrist |
| 1 | Prong |
| 1 | Nocturnus |
| 1 | Not Us |
| 1 | Viogression |
| 1 | Slaughter |
| 1 | Pungent Stench |
| 1 | Nomed |
| 1 | King Diamond |
| 1 | Warlock |
| 1 | THE MENTORS |
| 1 | Possession |
| 1 | I.N.C. |
| 1 | Vicious Rumors |
| 1 | Mordred |
| 1 | Sarcofago |
| 1 | Outcasts |
| 1 | Disastrous |
| 1 | Anacrusis |
| 1 | Volkana |
| 1 | Blessed Death |
| 1 | Dark Funeral |
| 1 | Molest |
| 1 | Dio |
| 1 | O.L.D. |
| 1 | Erosion |
| 1 | The Great Kat |
| 1 | Sacrifice |
| 1 | Sadistik Exekution |
| 1 | Cro-mags |
| 1 | School Of Violence |
| 1 | Murmur |
| 1 | Piledriver |
| 1 | Candlemass |
| 1 | Abomination |
| 1 | Ancient Rites |
| 1 | Rush |
| 1 | Mandator |
| 1 | Spazztic Blurr |
| 1 | Razor |
| 1 | Atrocity |
| 1 | Sadus |
| 1 | Sgm |
| 1 | Noise Terror |
| 1 | Exorcist |
| 1 | Xentrix |
| 1 | Sadistic Intent |
| 1 | War Dance |
| 1 | Madhouse |
| 1 | Leeway |
| 1 | Gorguts |
| 1 | Rigor Mortis |
| 1 | Nuclear Death |
| 1 | Atheist |
| 1 | Testament |
| 1 | Dark Millennium |
| 1 | English Dogs |
| 1 | Slammer |
| 1 | The Darkening |
| 1 | Paralysis |
| 1 | Living Death |
| 1 | Cannibal Corpse |
| 1 | No Return |
| 1 | Detente |
| 1 | Bonfire |
| 1 | Carnivore |
| 1 | S.O.B |
| 1 | Believer |
| 1 | Suicidal Tendencies |
| 1 | Celtic Frost |
| 1 | Dream Death |
| 1 | Lizzy Borden |
| 1 | Demolition Hammer |
| 1 | Samael |
| 1 | Noisehunter |
| 1 | Exhorder |
| 1 | Deathwish |
| 1 | Dyoxen |
| 1 | Death Squad |
| 1 | Harter Attack |
| 1 | Coven |
| 1 | Vio-Lence |
| 1 | Death Angel |
| 1 | Dynamo |
| 1 | Dresden |
| 1 | Defender |
| 1 | Gammacide |
| 1 | Corrosion |
| 1 | Dorsal Atlantica |
| 1 | Extreme |
| 1 | Blind Illusion |
| 1 | Viking |
| 1 | Coroner |
| 1 | Mersinary |
| 1 | Agony |
| 1 | Skid Row |
| 1 | Of Conformity |
| 1 | Infamous |
| 1 | Hypocrisy |
| 1 | Vendetta |
| 1 | Realm |
| 1 | Blasphereion |
| 1 | Revenant |
| 1 | ATTITUDE ADJUSTMENT |
| 1 | Wasted Youth |
| 1 | Metal Onslaught |
| 1 | Angkor Wat |
| 1 | Misfits |
| 1 | Devastation |
| 1 | Beyond |
| 1 | Sinphony |
| 1 | Deicide |
| 1 | Juggernaut |
| 1 | Delirium |
| 1 | Extra Hot Sauce |
| 1 | Warrant |
| 1 | Scarecrow |
| 1 | Gang Green |
| 1 | Impaled Nazarene |
| 1 | Cancer |
| 1 | Destructor |
| 1 | Helloween |
| 1 | Hobb's Angel |
| 1 | Infernal |
| 1 | Sacrosanct |
| 1 | Necrodeath |
| 1 | Hellwitch |
| 1 | Mace |
| 1 | Threshold |
| 1 | At War |
| 1 | Vital Remains |
| 1 | Brutal Obscenity |
| 1 | Meshuggah |
| 1 | Lawnmower Deth |
| 1 | Of Death |
| 1 | Majesty |
| 1 | Cerebral Fix |
| 1 | Headhunter D.c. |
| 1 | Paradise Lost |
| 1 | Zoetrope |
| 1 | INCUBUS |
| 1 | Sixty Nine |
| 1 | Calhoun Conquer |
| 1 | Mysticum |
| 1 | Lese Majesty |
| 1 | Heretic |
| 1 | Old Lady |
| 1 | Lunatics |
| 1 | Necrophagia |
| 1 | Omnitron |
| 1 | Sacrilege B.C. |
| 1 | Filthkick |
| 1 | Bathory |
| 1 | Sortilege |
| 1 | Merciless |
| 1 | A.O.K. |
| 1 | Deathrage |
| 1 | Walknut |
| 1 | Unseen Terror |
| 1 | Funeral Nation |
| 1 | Loudness |
| 1 | Drivers |
| 1 | Without |
| 1 | Lord Crucifier |
| 1 | Shah |
| 1 | Lemming Project |
| 1 | Mortal Sin |
| 1 | Wargasm |
| 1 | Blood |
| 1 | Insane |
| 1 | Helheim |
| 1 | Hexx |
| 1 | Iron Angel |
| 1 | Skateboards |
| 1 | Cathedral |
| 1 | Moshlim |
| 1 | Jumpin' Jesus |
| 1 | Sabbat |
| 1 | Torture |
| 1 | Sentenced |
| 1 | Mega Mosh |
| 1 | Judas Priest |
| 1 | Paradox |

Show all bands

Last logged in

4 days 15 hours ago

Member for

9 years 1 week

Is following...

No friends added/following