Metalpriest
Trade history
0 items received from others
This member does not have any trade history.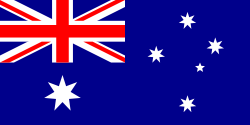 About
Tell us about yourself?:

Metalhead since '86, mainly active in buying shirts in the 90ies.

NOT! into:
- Trading
- Kiddies with Panda faces
- selling

I used to collect records (no, not adding my whole collection here), not so much into shirts or other collectables, but you can't avoid that over a 30+ yrs period.
Collectible is a relative term, it's again about taste and this is always a debatable topic.
And it also comes to to age, financial capabilities and access to items. So Therefore these are just things, not more.

Most collectable items at all?
Memories and friends over the years. That's it what matters.

Metal is a lifestyle and not a pubertal phase!

What's your reason for joining tshirtslayer?:

Adding once my shirts that hide in the crypt

Do you goto any festivals or shows?:

Nah, not anymore, the really good years are over, 80ies was the decade!

Favourite album ?:

People in hell want ice water

Which bands are you into?:

How did you find out about TShirtSlayer? :

Last Seen Wearing

I have not marked anything as currently worn yet! sorry!
Upload stats

| Count | Type |
| --- | --- |
| 87 | TShirt or Longsleeve |
| 4 | Tape / Vinyl / CD / Recording etc |
| 15 | Other Collectable |
| 2 | Hooded Top |
| 1 | Battle Jacket |

Upload trade status

| Count | Type |
| --- | --- |
| 109 | Not for sale or trade |

Bands uploaded

| Count | Band |
| --- | --- |
| 8 | Manowar |
| 8 | Jag Panzer |
| 8 | Metal Church |
| 7 | Blind Guardian |
| 6 | Paradise Lost |
| 4 | Virgin Steele |
| 4 | Iced Earth |
| 3 | Vicious Rumors |
| 3 | Running Wild |
| 3 | Satan's Host |
| 3 | Overkill |
| 3 | Avatar |
| 3 | Sin Starlett |
| 3 | Tiamat |
| 2 | Ram |
| 2 | HammerFall |
| 2 | Muppets |
| 2 | Nevermore |
| 2 | Et Al |
| 2 | None |
| 2 | Megora |
| 2 | Morgana Lefay |
| 2 | Crom |
| 2 | Savatage |
| 2 | Halloween |
| 2 | Dark Millennium |
| 1 | Twisted Sister |
| 1 | Picture |
| 1 | Metalhead |
| 1 | Venom |
| 1 | Exciter |
| 1 | Aska |
| 1 | Holy Martyr |
| 1 | Death |
| 1 | Voivod |
| 1 | Throes Of Sanity |
| 1 | Ritual Steel |
| 1 | Gorefest |
| 1 | Coroner |
| 1 | Stel Prophet |
| 1 | Sanctuary |
| 1 | Edge Of Sanity |
| 1 | Cathedral |
| 1 | Axiom |
| 1 | Sacred Oath |
| 1 | Emerald |
| 1 | Sentenced |
| 1 | Paradox |
| 1 | Hellhound |
| 1 | Heathen's Rage |
| 1 | Pitt Parry |
| 1 | Gamma Ray |
| 1 | Iron Maiden |
| 1 | Sacred Steel |
| 1 | Grave Digger |
| 1 | Bathory |
| 1 | Sinner |
| 1 | Powervice |
| 1 | Wicked Maraya |
| 1 | Portrait |
| 1 | Demon |
| 1 | Steel Prophet |
| 1 | Icy Steel |
| 1 | New Eden |
| 1 | Desperation |
| 1 | Atlantean Kodex |
| 1 | Graven Image |
| 1 | Helloween |
| 1 | Kreator |
| 1 | Cloven Hoof |
| 1 | In Solitude |
| 1 | Hades |
| 1 | Obituary |
| 1 | Celtic Frost |
| 1 | Skullview |
| 1 | Bullet |
| 1 | Sepultura |
| 1 | Destruction |
| 1 | Hürlement |
| 1 | Omen |
| 1 | Slayer |

Show all bands

Last logged in

1 week 6 days ago

Member for

1 month 2 weeks

Is following...

No friends added/following