MetalDon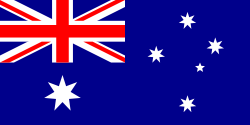 About
What's your reason for joining tshirtslayer?:

To buy/trade memorabilia and meet awesome metalheads \m/

Do you goto any festivals or shows?:

Used to go to a lot but moved to the country so dont get to as many these days :(

Which bands are you into?:

How did you find out about TShirtSlayer? :

Last Seen Wearing

I have not marked anything as currently worn yet! sorry!
Last logged in

5 months 2 weeks ago

Upload stats

| Count | Type |
| --- | --- |
| 40 | TShirt or Longsleeve |
| 45 | Tape / Vinyl / CD / Recording etc |
| 12 | Patch |
| 6 | Other Collectable |
| 1 | Hooded Top |
| 6 | Battle Jacket |

Upload trade status

| Count | Type |
| --- | --- |
| 2 | Trade Only |
| 108 | Not for sale or trade |

Bands uploaded

| Count | Band |
| --- | --- |
| 11 | Macabre |
| 9 | Entrails |
| 9 | Grave |
| 8 | Bloodbath |
| 8 | Cannibal Corpse |
| 7 | Slayer |
| 6 | Unleashed |
| 6 | Pungent Stench |
| 5 | Necrophobic |
| 5 | Iron Maiden |
| 5 | Morbid Angel |
| 5 | Atomwinter |
| 4 | Exodus |
| 4 | Obituary |
| 4 | Mortal Sin |
| 4 | Kreator |
| 4 | THE GROTESQUERY |
| 4 | Napalm Death |
| 3 | Venom |
| 3 | Black Sabbath |
| 3 | Bolt Thrower |
| 3 | Opeth |
| 3 | Demonical |
| 3 | Celtic Frost |
| 2 | Vastum |
| 2 | Nocturnal Breed |
| 2 | Schammasch |
| 2 | Golem |
| 2 | Disma |
| 2 | Tribulation |
| 2 | Vanhelgd |
| 2 | S.O.D. |
| 2 | Deathchain |
| 2 | Morbus Chron |
| 2 | Gospel Of The Horns |
| 2 | Centinex |
| 2 | Dying Fetus |
| 2 | SACRIFICIAL SLAUGHTER |
| 2 | Death |
| 2 | Insision |
| 2 | King Parrot |
| 2 | Behemoth |
| 2 | Vampire |
| 2 | Darkthrone |
| 2 | Bastardizer |
| 1 | Entombed |
| 1 | Abramelin |
| 1 | Prosanctus Inferi |
| 1 | Cradle Of Filth |
| 1 | Diabolical |
| 1 | Solstice |
| 1 | Lamb Of God |
| 1 | Smothered |
| 1 | Decrepitaph |
| 1 | Sadistik Exekution |
| 1 | Origin |
| 1 | Sepultura |
| 1 | Decapitated |
| 1 | Impiety |
| 1 | Captain Cleanoff |
| 1 | Skeletonwitch |
| 1 | Fiends At Feast |
| 1 | Barnburner |
| 1 | Soulless |
| 1 | Deicide |
| 1 | Disembowelment |
| 1 | Jumpin Jesus |
| 1 | Purtenance |
| 1 | Grief Of Emerald |
| 1 | Graveyard |

Show all bands

Member for

5 years 9 months

Is following...


JayGrinder, Nocturnalslayer, MetalDon