Maquina_Muerte
Trade history
1 items received from others
This member does not have any trade history.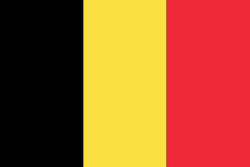 About
What's your reason for joining tshirtslayer?:

Do you goto any festivals or shows?:

Not really, however, festivals and gigs come to me!

Favourite album ?:

The kitchen radio tunes are the best !!!

Which bands are you into?:

How did you find out about TShirtSlayer? :

Through a talking coyote... Yes, it was indeed a very wild night!

Last Seen Wearing

I have not marked anything as currently worn yet! sorry!
Upload stats

| Count | Type |
| --- | --- |
| 151 | TShirt or Longsleeve |
| 1 | Tape / Vinyl / CD / Recording etc |
| 16 | Other Collectable |
| 3 | Hooded Top |
| 1 | Battle Jacket |

Upload trade status

| Count | Type |
| --- | --- |
| 5 | Trade Only |
| 1 | Sale or Trade |
| 166 | Not for sale or trade |

Bands uploaded

| Count | Band |
| --- | --- |
| 7 | Graspop Metal Meeting |
| 7 | Graspop |
| 5 | Slayer |
| 4 | Bolt Thrower |
| 3 | Illdisposed |
| 3 | Death |
| 3 | Iron Maiden |
| 3 | Cattle Decapitation |
| 3 | AC/DC |
| 3 | Deathmetal.be |
| 2 | Despised Icon |
| 2 | Nervecell |
| 2 | System Of A Down |
| 2 | Necrophobic |
| 2 | Grave |
| 2 | Cephalic Carnage |
| 2 | The Black Dahlia Murder |
| 2 | As I Lay Dying |
| 2 | Gorguts |
| 2 | Dimmu Borgir |
| 2 | Metallica |
| 2 | Obscura |
| 2 | Possessed |
| 2 | God Dethroned |
| 2 | Amon Amarth |
| 2 | Hypocrisy |
| 2 | Alcatraz Hard Rock & Metal Festival |
| 2 | Misery Index |
| 2 | Slipknot |
| 2 | Dying Fetus |
| 2 | Alcatraz Festival |
| 2 | Gruesome |
| 2 | Aborted |
| 2 | Napalm Death |
| 2 | Skinless |
| 2 | Rotten To The Core |
| 2 | Entombed |
| 2 | War From A Harlots Mouth |
| 2 | Ghoul |
| 2 | Entombed A.D. |
| 1 | DevilDriver |
| 1 | Deep Purple |
| 1 | Through The Eyes Of The Dead |
| 1 | Face Your Underground |
| 1 | Rock Tribune |
| 1 | Undergang |
| 1 | Monster Magnet |
| 1 | Trigger The Bloodshed |
| 1 | Morgoth |
| 1 | Unleashed |
| 1 | Tribulation |
| 1 | Whitesnake |
| 1 | Dead To Fall |
| 1 | Rammstein |
| 1 | Obliteration |
| 1 | DISFEAR |
| 1 | Ignominious Incarceration |
| 1 | Skeletal Remains |
| 1 | Autopsy |
| 1 | Anthrax |
| 1 | Ion Disonance |
| 1 | All Shall Perish |
| 1 | Memoriam |
| 1 | 36 Crazyfists |
| 1 | Cannibal Corpse |
| 1 | Beneath The Massacre |
| 1 | Morfin |
| 1 | Belphegor |
| 1 | Hour Of Penance |
| 1 | Mordred |
| 1 | Moshquito |
| 1 | Psycroptic |
| 1 | Maroon |
| 1 | 3 Inches Of Blood |
| 1 | P.O.D. |
| 1 | Born From Pain |
| 1 | Cannabis Corpse |
| 1 | Leng Tch'e |
| 1 | Kiss |
| 1 | Unearth |
| 1 | Tool |
| 1 | Violator |
| 1 | The Setup |
| 1 | Malevolent Creation |
| 1 | Battalion |
| 1 | Suhrim |
| 1 | Sex Pistols |
| 1 | Lenny Kravitz |
| 1 | Vastum |
| 1 | Anaphylactic Shock |
| 1 | Morbus Chron |
| 1 | Raven |
| 1 | Axamenta |
| 1 | Pantera |
| 1 | Sylosis |
| 1 | The Faceless |
| 1 | Suffocation |
| 1 | Warbringer |
| 1 | Electrocution |
| 1 | Master |
| 1 | Manowar |
| 1 | In-Quest |
| 1 | Ramones |
| 1 | Chimaira |
| 1 | Bodyfarm |
| 1 | Municipal Waste |
| 1 | Moker |
| 1 | In Flames |
| 1 | Paradise Lost |
| 1 | Saxon |
| 1 | Welkin |
| 1 | Death To All |
| 1 | Hatebreed |
| 1 | Asphyx |
| 1 | Nile |
| 1 | Venenum |
| 1 | Twisted Sister |
| 1 | Panchrysia |
| 1 | Death DTA |
| 1 | Sworn Enemy |
| 1 | Entrails |
| 1 | Gorod |
| 1 | Dissection |
| 1 | Obituary |
| 1 | Sabaton |
| 1 | Mystica |
| 1 | Antwerp Metal Fest |
| 1 | Death DTA Tours |
| 1 | All That Remains |
| 1 | Bloodbath |
| 1 | Korn |
| 1 | Cruciamentum |
| 1 | Exivious |
| 1 | Morbid Angel |
| 1 | Motörhead |
| 1 | My Lament |
| 1 | Carcass |
| 1 | Machine Head |
| 1 | HammerFall |
| 1 | Spawn Of Posession |
| 1 | Dismember |
| 1 | Funebrarum |
| 1 | Necrophagist |
| 1 | Linkin Park |
| 1 | Vallenfyre |
| 1 | At The Gates |
| 1 | Uriah Heep |
| 1 | Exoto |
| 1 | Scorpions |
| 1 | Prejudice |
| 1 | Origin |
| 1 | Boss |
| 1 | Amorphis |
| 1 | Exhumed |
| 1 | Mastodon |
| 1 | Necrowretch |
| 1 | Interment |
| 1 | Diskreet |
| 1 | Marshall |
| 1 | Kataklysm |
| 1 | Krisiun |
| 1 | Trivium |
| 1 | Opeth |
| 1 | Decapitated |
| 1 | Black Sabbath |
| 1 | Burning Skies |
| 1 | B.C. Rich |
| 1 | Demolition Hammer |
| 1 | Cryptopsy |
| 1 | Cut Up |
| 1 | Jungle Rot |

Show all bands

Last logged in

1 week 1 day ago

Member for

7 years 2 weeks

Is following...


Godzilla_Metalhead, Fleshgold, bg181, UxJx, Phoolz668, PedalToTheMetal, Dorian Le Fauve, Broucke11, ZD, Kill Trend, Nachtraaf, metbrab, Lord Agathan, samKERSED, WorldCircus, xbonzox, Lebowsky, Chainbreaker, Wimdaems, V8PoweredMantis, Alex, Anamimimi, H8RED4EVER, Lord Lexy, humus, Kilmister, Shlager, Bostyn93, JeremyS, SILVERGHOST, longe666