Maddolis
Trade history
0 items received from others
This member does not have any trade history.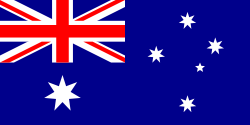 About
Tell us about yourself?:

I love bands that really push boundaries create unique sounds.

What's your reason for joining tshirtslayer?:

Collecting Metal T-shirts and other wearables is a hobby.

Do you goto any festivals or shows?:

How did you find out about TShirtSlayer? :

Last Seen Wearing

I have not marked anything as currently worn yet! sorry!
Upload stats

| Count | Type |
| --- | --- |
| 62 | TShirt or Longsleeve |
| 1 | Tape / Vinyl / CD / Recording etc |
| 1 | Patch |
| 7 | Other Collectable |
| 3 | Hooded Top |
| 2 | Battle Jacket |

Upload trade status

| Count | Type |
| --- | --- |
| 76 | Not for sale or trade |

Bands uploaded

| Count | Band |
| --- | --- |
| 10 | Pain Of Salvation |
| 7 | Kiuas |
| 7 | Symphony X |
| 6 | Amon Amarth |
| 6 | Ensiferum |
| 5 | Lost Horizon |
| 5 | Amorphis |
| 5 | Psycroptic |
| 5 | Ayreon |
| 5 | Sonata Arctica |
| 5 | Septicflesh |
| 5 | Devin Townsend |
| 5 | Hour Of Penance |
| 5 | Emperor |
| 5 | Lykathea Aflame |
| 4 | Arcturus |
| 4 | Queensryche |
| 4 | Blind Guardian |
| 4 | Dream Theater |
| 4 | Moonsorrow |
| 4 | Drudkh |
| 4 | Winterhorde |
| 3 | Strapping Young Lad |
| 3 | Atheist |
| 3 | Candlemass |
| 3 | Wintersun |
| 3 | Skyfire |
| 3 | Agalloch |
| 3 | Primordial |
| 3 | Intestine Baalism |
| 3 | Nevermore |
| 3 | Ulver |
| 3 | My Dying Bride |
| 3 | Sigh |
| 3 | In The Woods... |
| 3 | In Flames |
| 3 | Borknagar |
| 2 | Fleshgod Apocalypse |
| 2 | Limbonic Art |
| 2 | Watain |
| 2 | Dio |
| 2 | Melechesh |
| 2 | Equilibrium |
| 2 | Crimson Glory |
| 2 | Blut Aus Nord |
| 2 | Iron Maiden |
| 2 | Aeon Of Horus |
| 2 | Judas Priest |
| 2 | Death |
| 1 | Absu |
| 1 | Immortal |
| 1 | Windir |
| 1 | Opeth |
| 1 | Disillusion |
| 1 | Appalling Spawn |
| 1 | Mirrorthrone |
| 1 | Shadow Gallery |
| 1 | Istapp |
| 1 | Triptykon |
| 1 | AMDBL |
| 1 | Orphaned Land |
| 1 | A Million Dead Birds Laughing |
| 1 | Star One |
| 1 | The Schoenberg Automaton |
| 1 | Neurosis |
| 1 | Dead Letter Opener |
| 1 | Dawn Of Retribution |
| 1 | Arcane |
| 1 | Manowar |
| 1 | Miscellaneous |
| 1 | AC/DC |
| 1 | Bathory |
| 1 | Kamelot |

Show all bands

Last logged in

4 years 9 months ago

Member for

10 years 4 months

Is following...


lak89