MadButcher1221
Trade history
11 pending seller/trader reviews
46 great seller/trader reviews
40 items received from others.
More info click here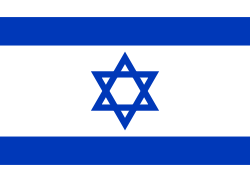 About
Tell us about yourself?:

Born in 1999, speak English and Hebrew.

Check out my wanted list for the patches and shirts Im after. Size medium only (if its a sweatshirt, then large)

If you have stuff that might interest me, although they arent on my wanted list - feel free to offer.

Check out my band for ugly black/thrash noises:

Do you goto any festivals or shows?:

Mortuary Drape
Primitive Man
Suffocation
Exhorder
Ozzy
Obliteration
Candelmass x 2
Terrorizer
Carcass × 2
Blood Incantation
Demolition Hammer
Triptykon
Venenum
Master's Hammer
Blood Spectral
Satrunalia Temple
Repulsion
Impaled Nazarene
Discharge
Cianide
Exhumed
Cancer
Hooded Menace
Dead Congregation x 2
General Surgery
God Macabre
kerasphorus
Nifelheim x 3 (best shows so far)
Dying Fetus (only good live)
Bolzer x 2
Grave Miasma
Goatwhore (only good live)
Suicidal Angels (only good live)
Sulphur Aeon
Obituary
Sodom
Mgla
II
Memoriam
Bolzer
Immolation
Destroyer 666 (secend best show so far)
Tribulation x 2
Wolfbrigade x 2
Angelcorpse x 2
Autopsy (third best show so far)
Infest
Revenge
Asphyx
Coffins
Thantaos
Cruciamentum
Doom
Demilich
Abigail
Grosume (still dont like them)
Interment x 2
Morphues Descends
Anthrax
Kreator x 2
Overkill x 2
Funebrarum
Overkill
Immortal
Danzig
Destruction
Twisted Sister
Heathen
Biohazard
Vektor
Saxon
Accept
Testament
Helloween
Cannibal Corpse
Paul Dianno

And many local underground punk and metal shows in Israhell.

Favourite album ?:

Celtic Frost - Morbid Tales

Which bands are you into?:

Last Seen Wearing

I have not marked anything as currently worn yet! sorry!
Last logged in

13 hours 26 min ago

Upload stats

| Count | Type |
| --- | --- |
| 11 | TShirt or Longsleeve |
| 4 | Tape / Vinyl / CD / Recording etc |
| 5 | Pin / Badge |
| 74 | Patch |
| 3 | Other Collectable |
| 4 | Battle Jacket |

Upload trade status

| Count | Type |
| --- | --- |
| 18 | Trade Only |
| 8 | Sold |
| 19 | Sale or Trade |
| 2 | Sale only |
| 54 | Not for sale or trade |

Bands uploaded

| Count | Band |
| --- | --- |
| 13 | Bolt Thrower |
| 11 | Sodom |
| 11 | Nifelheim |
| 9 | Sarcofago |
| 9 | Iron Maiden |
| 9 | Morbid |
| 8 | Dismember |
| 7 | Nocturnus |
| 7 | Morbid Angel |
| 7 | OLD |
| 7 | Warrant |
| 6 | Nocturnal Graves |
| 6 | Cancer |
| 6 | Possessed |
| 5 | Celtic Frost |
| 5 | Nocturnal |
| 5 | Bestial Warlust |
| 5 | Dark Angel |
| 5 | Black Magic |
| 5 | Goatlord |
| 5 | Sadistik Exekution |
| 5 | Sadus |
| 4 | TEITANBLOOD |
| 4 | Blasphemy |
| 4 | Ripping Corpse |
| 4 | Bathory |
| 4 | Ketzer |
| 4 | Manilla Road |
| 4 | Darkthrone |
| 4 | Midnight |
| 4 | Terrorizer |
| 4 | Tribulation |
| 4 | Nihilist |
| 4 | Hellhammer |
| 4 | Sabbat |
| 4 | Abigail |
| 4 | Obituary |
| 3 | Repulsion |
| 3 | Timeghoul |
| 3 | Necrovore |
| 3 | Protector |
| 3 | Obscure Burial |
| 3 | Venom |
| 3 | Carcass |
| 3 | Massacre |
| 3 | Cruel Force |
| 3 | Sadistic Intent |
| 3 | Order From Chaos |
| 3 | Monstrosity |
| 3 | Morbus Chron |
| 3 | Motörhead |
| 3 | Vomitor |
| 3 | Asphyx |
| 3 | Griffin |
| 3 | Destruction |
| 3 | Pungent Stench |
| 3 | Poison (GER) |
| 3 | Repugnant |
| 3 | Kreator |
| 3 | Grave |
| 3 | Sepultura |
| 3 | Deathhammer |
| 3 | Gorguts |
| 3 | Grotesque |
| 3 | Pestilence |
| 3 | Angelcorpse |
| 3 | Autopsy |
| 2 | Nocturnal Breed |
| 2 | Bones |
| 2 | Darkness |
| 2 | Antichrist |
| 2 | Uriah Heep |
| 2 | Deathcult |
| 2 | Death |
| 2 | Cianide |
| 2 | Blasphemophagher |
| 2 | Pentagram (Chile) |
| 2 | Malevolent Creation |
| 2 | Profanatica |
| 2 | Nirvana |
| 2 | Tormentor |
| 2 | Pagan Altar |
| 2 | Savatage |
| 2 | Bulldozer |
| 2 | Biohazard |
| 2 | Morgoth |
| 2 | Surrender Of Divinity |
| 2 | Deströyer 666 |
| 2 | Obliteration |
| 2 | SexTrash |
| 2 | Resurrection |
| 2 | Cryptic Slaughter |
| 2 | Bastard Priest |
| 2 | Obscurity |
| 2 | Vulcano |
| 2 | Von |
| 2 | Impaled Nazarene |
| 2 | Demigod |
| 2 | Slaughter Lord |
| 2 | Promiscuity |
| 2 | Entombed |
| 2 | Sinister |
| 2 | Conqueror |
| 2 | Parabellum |
| 2 | God Macabre |
| 2 | Vampire |
| 2 | Grave Miasma |
| 2 | Benediction |
| 2 | Megaslaughter |
| 2 | Beyond |
| 2 | Mutilator |
| 2 | Mortem |
| 2 | Masacre |
| 2 | Incantation |
| 2 | Immolation |
| 2 | Gehennah |
| 2 | Merciless |
| 2 | Heavy Load |
| 2 | Demolition Hammer |
| 2 | Svpremacist |
| 1 | CARBONIZED |
| 1 | Mefisto |
| 1 | Messiah |
| 1 | Minotaur |
| 1 | Deathhammer. Carbonized |
| 1 | Sacrifice |
| 1 | Disma |
| 1 | MENTORS |
| 1 | Bölzer |
| 1 | Coven |
| 1 | Napalm Death |
| 1 | Razor |
| 1 | Power From Hell |
| 1 | Voivod |
| 1 | Solstice |
| 1 | Gospel Of The Horns |
| 1 | Morbid Saint |
| 1 | Hellish Crossfire |
| 1 | Watchtower |
| 1 | At War |
| 1 | Beherit |
| 1 | Mercyful Fate |
| 1 | Deathwitch |
| 1 | Sonne Adam |
| 1 | Morturay Drape |
| 1 | Paradox |
| 1 | Saxon |
| 1 | INCUBUS |
| 1 | Schizo |
| 1 | Amebix |
| 1 | Death Courier |
| 1 | Nuclear Assault |
| 1 | Vader |
| 1 | Nunslaughter |
| 1 | Merciless (Swe) |
| 1 | Nausea |
| 1 | Chakal |
| 1 | Infernäl Death |
| 1 | Wodos |
| 1 | Deathspell Omega |
| 1 | Aura Noir |
| 1 | Sacrilege |
| 1 | Occvlta |
| 1 | Necrophobic |
| 1 | Yellowgoat |
| 1 | Blood Feast |
| 1 | Mortuary Drape |
| 1 | Absu |
| 1 | Anti-Cimex |
| 1 | Omen |
| 1 | EVIL ARMY |
| 1 | Shitfucker |
| 1 | Angel Corpse |
| 1 | Negative Plane |
| 1 | Satan |
| 1 | Death Morbus Chron |
| 1 | Blood |
| 1 | Carnage |
| 1 | Pentagram Chille |
| 1 | Cruciamentum |
| 1 | Speedwolf |
| 1 | Funebrarum |
| 1 | Revenge |
| 1 | Deiphago |
| 1 | Hypocrisy |
| 1 | Angel Witch |
| 1 | Desecrator |
| 1 | Blood Incantation |
| 1 | Dead Congregation |
| 1 | Törr |
| 1 | Hellhunt |
| 1 | Savata |
| 1 | Nocturnal. Dark Angel |
| 1 | King Diamond |
| 1 | Vorum |
| 1 | Morbid Scream |
| 1 | Slaughter |
| 1 | Diocletian |
| 1 | Blue Öyster Cult |
| 1 | Nifelheim Manilla Road |
| 1 | Desaster |
| 1 | Sorcery |
| 1 | Cirith Ungol |
| 1 | White Spirit |
| 1 | Grave Upheaval |
| 1 | Epitaph |
| 1 | Bestial Raids |
| 1 | Raven |

Show all bands

Member for

4 years 4 months

Is following...


acid_wizard, Utter Chaos, Into Glory Ride, DEAD MOON, Irongrinder, DevilzForce, hcpunk79, Knightwhosayni, Moorion, mokonokos, AbysmalWind, Keeperofthesevenkeys, StillThrashed, bronco, sehnsucht120, Demolition_hell..., make_thrash_not_l0ve, ulfheimgard, Fabi_Abu_Dhabi, susky, Zixul, łMMURE, maanelyst, BHMOXM, Voracious_Assau..., Yoschi29, Atomflash, ACES HIGH, Paul_o666, metalheadme, Left Hand Patch, Ulven, music4u, Evilavenger666, immortal_rites_, doomtilldeath, Kilmister, Bisbas, Pandemoanium, BlackNight666, -M.W.-, xutilator, NEC, Vinnie, Chemical Burn, Goatshrine, Guy_BP, Morbideath