MadButcher1221

MadButcher1221
is a TShirtSlayer supporter and wields the mighty sword!

Trade history
8 pending seller/trader reviews
41 great seller/trader reviews
43 items received from others
More info click here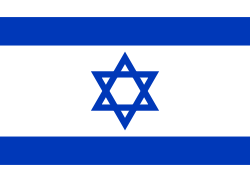 About
Tell us about yourself?:

Born in 1999, speak English and Hebrew.

Check out my wanted list for the patches and shirts Im after. Size medium only (if its a sweatshirt, then large)

If you have stuff that might interest me, although they arent on my wanted list - feel free to offer.

Check out my band SVPREMACIST for ugly black/thrash noises:

http://svpremacist.bandcamp.com/album/black-fuck-you-metal

And also my shitty Grindcore/D beat/Death metal band SCUD:

Do you goto any festivals or shows?:

Mortuary Drape
Primitive Man
Tormentor
Suffocation
Exhorder
Blasphemy × 2
Vulcano
Magrudergrind
Ozzy
Antichrist (Swe)
Obliteration
Candelmass x 2
Malokarpatan
Terrorizer
Carcass × 2
Blood Incantation
Quartz
Demon
Demolition Hammer
Triptykon
Venenum
Satan
Master's Hammer
Spectral Voice
Satrunalia Temple
Repulsion
Impaled Nazarene
Discharge
Cianide
Exhumed
Cancer x 2
Watain
Hooded Menace
Dead Congregation x 2
General Surgery
God Macabre
kerasphorus
Nifelheim x 3
Dying Fetus
Bolzer x 2
Grave Miasma
Suicidal Angels
Sulphur Aeon
Obituary
Iron Angel
Sodom (new line up and the one before it) × 2
II
Memoriam
Black Viper
Root
Rapid
Bolzer × 2
Immolation
Destroyer 666
Tribulation x 2
Wolfbrigade x 2
Grim Reaper
Aura Noir
Angelcorpse x 2
Autopsy
Infest
Revenge
Asphyx
Coffins
Thantaos
Cruciamentum
Doom
Demilich
Abigail
Grosume (still dont like them)
Interment x 2
Morphues Descends
Anthrax
Kreator x 2
Overkill x 2
Funebrarum
Overkill
Immortal
Danzig
Destruction
Twisted Sister
Heathen
Biohazard
Vektor
Saxon
Accept
Testament
Helloween
Cannibal Corpse
Paul Dianno

And many local underground punk and metal shows in Israhell.

Favourite album ?:

Celtic Frost - Morbid Tales

Which bands are you into?:

Last Seen Wearing

I have not marked anything as currently worn yet! sorry!
Upload stats

| Count | Type |
| --- | --- |
| 15 | TShirt or Longsleeve |
| 3 | Tape / Vinyl / CD / Recording etc |
| 13 | Pin / Badge |
| 96 | Patch |
| 4 | Other Collectable |
| 4 | Battle Jacket |

Upload trade status

| Count | Type |
| --- | --- |
| 18 | Trade Only |
| 18 | Sold |
| 28 | Sale or Trade |
| 9 | Sale only |
| 62 | Not for sale or trade |

Bands uploaded

| Count | Band |
| --- | --- |
| 15 | Bolt Thrower |
| 14 | Nifelheim |
| 12 | Dismember |
| 12 | Sodom |
| 9 | Cancer |
| 9 | Sarcofago |
| 9 | Possessed |
| 9 | Iron Maiden |
| 9 | Morbid |
| 8 | Nocturnus |
| 7 | Repulsion |
| 7 | Celtic Frost |
| 7 | Morbid Angel |
| 7 | OLD |
| 7 | Warrant |
| 6 | Hellhammer |
| 6 | Nocturnal Graves |
| 6 | Sadistik Exekution |
| 5 | Nocturnal |
| 5 | Bestial Warlust |
| 5 | Blasphemy |
| 5 | Dark Angel |
| 5 | Black Magic |
| 5 | Goatlord |
| 5 | Tribulation |
| 5 | Sadus |
| 4 | Sabbat |
| 4 | Abigail |
| 4 | Obituary |
| 4 | TEITANBLOOD |
| 4 | Bathory |
| 4 | Ripping Corpse |
| 4 | Ketzer |
| 4 | Manilla Road |
| 4 | Darkthrone |
| 4 | Mercyful Fate |
| 4 | Midnight |
| 4 | Terrorizer |
| 4 | Asphyx |
| 4 | Nihilist |
| 4 | Repugnant |
| 4 | Kreator |
| 3 | Autopsy |
| 3 | Angelcorpse |
| 3 | Timeghoul |
| 3 | Protector |
| 3 | Necrovore |
| 3 | Venom |
| 3 | Obscure Burial |
| 3 | Carcass |
| 3 | Massacre |
| 3 | Cruel Force |
| 3 | Sadistic Intent |
| 3 | Order From Chaos |
| 3 | Monstrosity |
| 3 | Von |
| 3 | Morbus Chron |
| 3 | Motörhead |
| 3 | Vomitor |
| 3 | Griffin |
| 3 | Destruction |
| 3 | Pungent Stench |
| 3 | Grave |
| 3 | Poison (GER) |
| 3 | Sepultura |
| 3 | Deathhammer |
| 3 | Gorguts |
| 3 | Grotesque |
| 3 | Pestilence |
| 2 | Heavy Load |
| 2 | Demolition Hammer |
| 2 | Svpremacist |
| 2 | Merciless |
| 2 | Bones |
| 2 | Darkness |
| 2 | Nocturnal Breed |
| 2 | Uriah Heep |
| 2 | Antichrist |
| 2 | Deathcult |
| 2 | Death |
| 2 | Pentagram (Chile) |
| 2 | Beherit |
| 2 | Malevolent Creation |
| 2 | Cianide |
| 2 | Blasphemophagher |
| 2 | Nirvana |
| 2 | Profanatica |
| 2 | Bulldozer |
| 2 | Tormentor |
| 2 | Pagan Altar |
| 2 | Savatage |
| 2 | Morgoth |
| 2 | Surrender Of Divinity |
| 2 | Deströyer 666 |
| 2 | Biohazard |
| 2 | Candlemass |
| 2 | Resurrection |
| 2 | Cryptic Slaughter |
| 2 | Obliteration |
| 2 | SexTrash |
| 2 | Vulcano |
| 2 | Impaled Nazarene |
| 2 | Demigod |
| 2 | Bastard Priest |
| 2 | Obscurity |
| 2 | Satan |
| 2 | Entombed |
| 2 | Sinister |
| 2 | Slaughter Lord |
| 2 | Promiscuity |
| 2 | God Macabre |
| 2 | Vampire |
| 2 | Revenge |
| 2 | Parabellum |
| 2 | Grave Miasma |
| 2 | King Diamond |
| 2 | Benediction |
| 2 | Beyond |
| 2 | Mutilator |
| 2 | Megaslaughter |
| 2 | Masacre |
| 2 | Incantation |
| 2 | Immolation |
| 2 | Gehennah |
| 2 | Mortem |
| 1 | Bestial Raids |
| 1 | Raven |
| 1 | Manowar |
| 1 | Epitaph |
| 1 | Messiah |
| 1 | Minotaur |
| 1 | Deathhammer. Carbonized |
| 1 | CARBONIZED |
| 1 | Kyuss |
| 1 | Mefisto |
| 1 | Bölzer |
| 1 | Coven |
| 1 | Napalm Death |
| 1 | Sacrifice |
| 1 | Tank |
| 1 | Disma |
| 1 | MENTORS |
| 1 | Voivod |
| 1 | Solstice |
| 1 | Gospel Of The Horns |
| 1 | Morbid Saint |
| 1 | Razor |
| 1 | Num Skull |
| 1 | Power From Hell |
| 1 | Watchtower |
| 1 | At War |
| 1 | Hellish Crossfire |
| 1 | Kind Diamond |
| 1 | Morturay Drape |
| 1 | Paradox |
| 1 | Saxon |
| 1 | INCUBUS |
| 1 | Schizo |
| 1 | Deathwitch |
| 1 | Spectral Voice |
| 1 | Sonne Adam |
| 1 | Nuclear Assault |
| 1 | Vader |
| 1 | Nunslaughter |
| 1 | Merciless (Swe) |
| 1 | Amebix |
| 1 | Condor |
| 1 | Death Courier |
| 1 | Wodos |
| 1 | Deathspell Omega |
| 1 | Aura Noir |
| 1 | Nausea |
| 1 | Chakal |
| 1 | Infernäl Death |
| 1 | Necrophobic |
| 1 | Yellowgoat |
| 1 | Blood Feast |
| 1 | Mortuary Drape |
| 1 | Absu |
| 1 | Sacrilege |
| 1 | Judas Priest |
| 1 | Occvlta |
| 1 | Omen |
| 1 | EVIL ARMY |
| 1 | Shitfucker |
| 1 | Anti-Cimex |
| 1 | Death Morbus Chron |
| 1 | Blood |
| 1 | Angel Corpse |
| 1 | Negative Plane |
| 1 | Speedwolf |
| 1 | Funebrarum |
| 1 | Carnage |
| 1 | Conqueror |
| 1 | Pentagram Chille |
| 1 | Cruciamentum |
| 1 | Angel Witch |
| 1 | Desecrator |
| 1 | Blood Incantation |
| 1 | Dead Congregation |
| 1 | Witchfinder General |
| 1 | Deiphago |
| 1 | Hypocrisy |
| 1 | Törr |
| 1 | Hellhunt |
| 1 | Savata |
| 1 | Nocturnal. Dark Angel |
| 1 | Vorum |
| 1 | Morbid Scream |
| 1 | Devil Master |
| 1 | Blue Öyster Cult |
| 1 | Nifelheim Manilla Road |
| 1 | Desaster |
| 1 | Sorcery |
| 1 | Slaughter |
| 1 | Discharge |
| 1 | Diocletian |
| 1 | Cirith Ungol |
| 1 | White Spirit |
| 1 | Grave Upheaval |
| 1 | Warfare |

Show all bands

Last logged in

39 min 1 sec ago

Member for

6 years 1 week

Is following...


Oren Sarel, serpenthrone, Kofuv6, MorbidWaste, ThomasThrash, 3.421 TAROTDACTYL, Brynhead, harifomer, Quallimodo, PullThePlug, Utter Chaos, Into Glory Ride, DEAD MOON, Irongrinder, DevilzForce, hcpunk79, Knightwhosayni, Moorion, mokonokos, AbysmalWind, Keeperofthesevenkeys, StillThrashed, bronco, sehnsucht120, Demolition_hell..., make_thrash_not_l0ve, ulfheimgard, susky, Zixul, łMMURE, maanelyst, BHMOXM, Voracious_Assau..., Yoschi29, Atomflash, ACES HIGH, Paul_o666, metalheadme, Left Hand Patch, Ulven, music4u, Evilavenger666, immortal_rites_, doomtilldeath, Kilmister, Bisbas, Pandemoanium, BlackNight666, -M.W.-, xutilator, NEC, Vinnie, Chemical Burn, Goatshrine, Guy_BP, Morbideath