longe666
Trade history
5 pending seller/trader reviews
39 great seller/trader reviews
8 items received from others
More info click here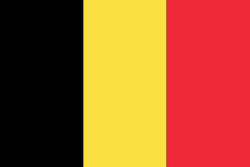 About
Tell us about yourself?:

38 year old, Belgian dude, into music since i was 12. First cd ever bought was utopia banished from Napalm death, since then it only went downhill haha

What's your reason for joining tshirtslayer?:

I'm a collector of records, so might trade some shirts for records if possible

Do you goto any festivals or shows?:

Favourite album ?:

most difficult question you can ask a metalhead

How did you find out about TShirtSlayer? :

Last Seen Wearing

I have not marked anything as currently worn yet! sorry!
Upload stats

| Count | Type |
| --- | --- |
| 368 | TShirt or Longsleeve |
| 36 | Tape / Vinyl / CD / Recording etc |
| 1 | Pin / Badge |
| 1 | Patch |
| 26 | Other Collectable |
| 33 | Hooded Top |

Upload trade status

| Count | Type |
| --- | --- |
| 2 | Sold |
| 57 | Sale or Trade |
| 15 | Sale only |
| 391 | Not for sale or trade |

Bands uploaded

| Count | Band |
| --- | --- |
| 16 | Congress |
| 13 | Sick Of It All |
| 11 | Biohazard |
| 8 | Deviate |
| 8 | Integrity |
| 8 | Napalm Death |
| 7 | Spirit Of Youth |
| 7 | Blindfold |
| 7 | Dimmu Borgir |
| 7 | Catharsis |
| 7 | Agnostic Front |
| 7 | MADBALL |
| 6 | Gorefest |
| 6 | Surface |
| 6 | Morbid Angel |
| 5 | Cannibal Corpse |
| 5 | The Spudmonsters |
| 5 | Merauder |
| 5 | Dismember |
| 5 | Cradle Of Filth |
| 5 | Liar |
| 5 | Dead Stop |
| 5 | Bolt Thrower |
| 4 | Snapcase |
| 4 | Sinister |
| 4 | My Dying Bride |
| 4 | Death |
| 4 | Deicide |
| 4 | Absu |
| 4 | .... |
| 4 | Grave |
| 4 | Marduk |
| 4 | Impaled Nazarene |
| 4 | Hatebreed |
| 4 | Cro-mags |
| 4 | Strife |
| 4 | Iron Maiden |
| 4 | Samael |
| 4 | Suicidal Tendencies |
| 3 | Regression |
| 3 | Autopsy |
| 3 | Sektor |
| 3 | Facedown |
| 3 | Vitality |
| 3 | Length Of Time |
| 3 | Leeway |
| 3 | Amenra |
| 3 | Pungent Stench |
| 3 | Ryker's |
| 3 | Venom |
| 3 | Aborted |
| 3 | Warzone |
| 3 | Six Feet Under |
| 3 | Sepultura |
| 3 | Kickback |
| 3 | SLAPSHOT |
| 3 | Shelter |
| 3 | Skarhead |
| 3 | Gronibard |
| 3 | True Colors |
| 3 | Thumbs Down |
| 3 | Type O Negative |
| 3 | Slayer |
| 2 | Immolation |
| 2 | Agathocles |
| 2 | Immortal |
| 2 | Voivod |
| 2 | Family Of Dog |
| 2 | Body Count |
| 2 | Carcass |
| 2 | Moonspell |
| 2 | The Haunted |
| 2 | Beherit |
| 2 | Repulsion |
| 2 | Incantation |
| 2 | Neurosis |
| 2 | All Out War |
| 2 | Acme |
| 2 | Bathory |
| 2 | Unleashed |
| 2 | BREACH |
| 2 | Terrorizer |
| 2 | Turmoil |
| 2 | Darkthrone |
| 2 | The Accused |
| 2 | Suffocation |
| 2 | CIV |
| 2 | Out For Blood |
| 2 | Anal Cunt |
| 2 | Judge |
| 2 | The Exploited |
| 2 | Outlast |
| 2 | Emperor |
| 2 | Pantera |
| 2 | Ancient Rites |
| 2 | Gorilla Biscuits |
| 2 | Tiamat |
| 2 | Pestilence |
| 2 | Bad Religion |
| 2 | Maximum Penalty |
| 2 | Crivits |
| 2 | Ignite |
| 2 | One Life Crew |
| 2 | Nations On Fire |
| 2 | Anathema |
| 2 | Metallica |
| 2 | Righteous Pigs |
| 1 | Uniform Choice |
| 1 | Grip Inc. |
| 1 | Dead Head |
| 1 | Discipline |
| 1 | Charles Bronson |
| 1 | Black Train Jack |
| 1 | OVERCAST |
| 1 | Brutal Truth |
| 1 | Nifelheim |
| 1 | Benediction |
| 1 | Catafalque |
| 1 | Queensryche |
| 1 | Anthrax |
| 1 | 108 |
| 1 | Dystopia |
| 1 | TERROR |
| 1 | Sarcofago |
| 1 | Shift |
| 1 | Shield |
| 1 | Rise&fall |
| 1 | Setherial |
| 1 | Driller Killer |
| 1 | Upright |
| 1 | Abigor |
| 1 | Watchtower |
| 1 | Coalesce |
| 1 | Master |
| 1 | Zero Tolerance |
| 1 | Orange 9mm |
| 1 | Old Man's Child |
| 1 | Malevolent Creation |
| 1 | Deformity |
| 1 | Gorgoroth |
| 1 | Children Of Bodom |
| 1 | Today Is The Day |
| 1 | Only Attitude Counts |
| 1 | Shortsight |
| 1 | Cathedral |
| 1 | Strength Approach |
| 1 | Racial Abuse |
| 1 | Cock And Ball Torture |
| 1 | Motörhead |
| 1 | Fates Warning |
| 1 | Kreator |
| 1 | Akercocke |
| 1 | Satyricon |
| 1 | Rhythm To The Madness |
| 1 | Brightside |
| 1 | Katatonia |
| 1 | The Deal |
| 1 | Gehenna |
| 1 | Hellchild |
| 1 | ...... |
| 1 | Mastodon |
| 1 | Defecation |
| 1 | Sodom |
| 1 | BOTCH |
| 1 | SSD |
| 1 | Darkside Nyc |
| 1 | Solitude Aeturnus |
| 1 | Right Direction |
| 1 | Beyond Dawn |
| 1 | Morgoth |
| 1 | Eyeball |
| 1 | Solid |
| 1 | Groinchurn |
| 1 | Floorpunch |
| 1 | Primus |
| 1 | Celtic Frost |
| 1 | Timebomb |
| 1 | Ancient |
| 1 | Hessian |
| 1 | The Dillinger Escape Plan |
| 1 | At The Gates |
| 1 | Ramallah |
| 1 | Godflesh |
| 1 | Killing Time |
| 1 | Day Of Suffering |
| 1 | Youth Of Today |
| 1 | 59 Times The Pain |
| 1 | Gorguts |
| 1 | Master's Hammer |
| 1 | Sylvester Staline |
| 1 | Up Front |
| 1 | Vision |
| 1 | THEATRE OF TRAGEDY |
| 1 | Amorphis |
| 1 | Building |
| 1 | Channel Zero |
| 1 | Bad Brains |
| 1 | Refused |
| 1 | Gut |
| 1 | The Tony Tapdance Extravaganza |
| 1 | Warpath |
| 1 | Dropdead |
| 1 | Battery |
| 1 | Leng Tch'e |
| 1 | Rag Men |
| 1 | Neglect |
| 1 | Faith No More |
| 1 | Officium Triste |
| 1 | Arkangel |
| 1 | Resurrection |
| 1 | Ion Dissonance |
| 1 | Life Of Agony |
| 1 | Ephel Duath |
| 1 | Falkenbach |
| 1 | Anal Torure |
| 1 | Starkweather |
| 1 | Dahmer |
| 1 | 25 Ta Life |
| 1 | Covenant |
| 1 | Machine Head |
| 1 | Invocator |
| 1 | Abhinanda |
| 1 | Sick Of Tit All |
| 1 | Mainstrike |
| 1 | Harms Way |
| 1 | Brother's Keeper |
| 1 | Dark Tranquillity |
| 1 | Fudge Tunnel |
| 1 | Mayhem |
| 1 | Doom |
| 1 | Disrespect |
| 1 | Nile |
| 1 | A.W.O.L. |
| 1 | Evoken |
| 1 | Entombed |
| 1 | Legion |
| 1 | In Flames |
| 1 | ..... |
| 1 | Backfire |
| 1 | Dying Fetus |
| 1 | Subzero |
| 1 | Testament |
| 1 | Burzum |
| 1 | Primordial |
| 1 | Enslaved |
| 1 | Massacra |
| 1 | In Extremo |
| 1 | Sore Throat |
| 1 | Angel Crew |
| 1 | Ten Yard Fight |
| 1 | Course Of Action |
| 1 | Rotting Christ |
| 1 | King Diamond |
| 1 | H2o |
| 1 | Vital Remains |
| 1 | No Redeeming Social Value |
| 1 | December Moon |
| 1 | Electro Hippies |
| 1 | Inquisitor; Walpurgis: Sabbath Of Lust |
| 1 | Sheer Terror |
| 1 | Powered Records |
| 1 | Cephalic Carnage |
| 1 | Blasphemy |
| 1 | Overkill |
| 1 | Disharmonic Orchestra |
| 1 | Downset |
| 1 | Four Walls Falling |
| 1 | Mortician |
| 1 | Comp. With Axegrinder |
| 1 | Morning Again |
| 1 | Poison Idea |
| 1 | The Gathering |
| 1 | Firestone |
| 1 | ODK Crew |
| 1 | Running Wild |
| 1 | Necromantia |
| 1 | Messiah |

Show all bands

Last logged in

3 hours 24 min ago

Member for

7 years 5 months

Is following...


BenjaminKoon, fallen99angel, Cinnamongirl_95, almosthuman, SeaWolf, gutturalmax, ACES HIGH, SickeningMutilation