JeremyS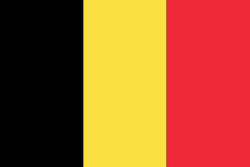 About
Tell us about yourself?:

I am a man who walks alone and when I'm walking a dark road at night or strolling through the park. When the light begins to change, I sometimes feel a little strange, a little anxious when it's dark.
Fear of the dark
I have a constant fear that something's always near
Fear of the dark
I have a phobia that someone's always there

What's your reason for joining tshirtslayer?:

Share my passion for metal and also maybe find some shirts and patches.

Do you goto any festivals or shows?:

Babymetal at La Laiterie in Strasbourg
Eindhoven Metal Meeting 2015
Exodus at Trix
Forta Rock 2016 (Havok + Babymetal)
Havok + Warbringer at Muziekodroom
Municipal Waste - Aarschot, Belgium
Alcatraz festival 2015
Oilsjt Omploft Fest 2017 (Assassin + Tankard)
Possessed at "Entrepot" - Brugge, Belgium the 17.12.2016
Metal Méan 2016
Onslaught with Exarsis
Evil Invaders "Feed me Violence" release show
Black Witchery at Magasin 4 November 2017 - Bruxelles, Belgium
Morbid Angel (I Am Morbid) & OVERKILL at Dynamo fest 2018
Alcatraz festival 2018
Toxic Holocaust & Triptycon at Metal Méan 2018
Bütcher & Warbringer - Aarschot, Belgium
Evil Invaders - Special DVD show - Antwerp, Belgium
The Midnight in Leuven
Perturbator at BOTANIQUE (Bruxelles)
Headbangers Ball Tour 2018 - Tilburg, Nederland
Alcatraz Festival 2019
Babymetal at Ancienne Belgique

Favourite album ?:

GRIS - il était une forêt...

Which bands are you into?:

How did you find out about TShirtSlayer? :

When i was looking for some shirts.

Last Seen Wearing

I have not marked anything as currently worn yet! sorry!
Upload stats

| Count | Type |
| --- | --- |
| 15 | TShirt or Longsleeve |
| 1 | Tape / Vinyl / CD / Recording etc |
| 16 | Patch |
| 1 | Other Collectable |
| 2 | Hooded Top |
| 8 | Battle Jacket |

Upload trade status

| Count | Type |
| --- | --- |
| 5 | Trade Only |
| 8 | Sale or Trade |
| 30 | Not for sale or trade |

Bands uploaded

| Count | Band |
| --- | --- |
| 9 | Municipal Waste |
| 8 | Sodom |
| 8 | Slayer |
| 8 | Violator |
| 7 | Overkill |
| 7 | Kreator |
| 7 | Destruction |
| 6 | Toxic Holocaust |
| 6 | Razor |
| 6 | Vio-Lence |
| 6 | Dark Angel |
| 6 | Evil Invaders |
| 6 | Exodus |
| 6 | Deathhammer |
| 6 | Havok |
| 6 | Fastkill |
| 5 | Tankard |
| 5 | Possessed |
| 5 | Living Death |
| 5 | Bathory |
| 5 | Death Angel |
| 5 | Alkoholizer |
| 5 | EVIL ARMY |
| 5 | Vulture |
| 5 | Gama Bomb |
| 5 | Cross Examination |
| 4 | Skull Fist |
| 4 | Onslaught |
| 4 | Accept |
| 4 | Fueled By Fire |
| 4 | HeXen |
| 4 | Crisix |
| 4 | Dust Bolt |
| 4 | Heavy Load |
| 4 | Ranger |
| 4 | Anthrax |
| 4 | Hellhammer |
| 4 | Seax |
| 4 | Testament |
| 3 | Medieval Steel |
| 3 | Bonded By Blood |
| 3 | Marduk |
| 3 | Nuclear Assault |
| 3 | Iron Maiden |
| 3 | Sadus |
| 3 | Exciter |
| 3 | Manilla Road |
| 3 | Lich King |
| 3 | Agent Steel |
| 3 | Whiplash |
| 3 | Enforcer |
| 3 | Darkness |
| 3 | Running Wild |
| 3 | Dissection |
| 3 | Morbid Saint |
| 3 | Bio-Cancer |
| 3 | Omen |
| 3 | Exumer |
| 3 | Mutilator |
| 3 | Visigoth |
| 3 | Blood Feast |
| 3 | Venom |
| 3 | Battery |
| 3 | Dekapitator |
| 3 | Deathraiser |
| 3 | Babymetal |
| 3 | ADX |
| 3 | Töxik Death |
| 2 | Blasphemy |
| 2 | Angelcorpse |
| 2 | Warbringer |
| 2 | Condor |
| 2 | Hellripper |
| 2 | D.R.I. |
| 2 | Sepultura |
| 2 | Sarcofago |
| 2 | Terrorist |
| 2 | Judas Priest |
| 2 | Exhorder |
| 2 | Sortilege |
| 2 | Dark Funeral |
| 2 | Assassin |
| 2 | Hexecutor |
| 2 | Morbid Angel |
| 2 | ARCHGOAT |
| 1 | Mercyful Fate |
| 1 | Carpenter Brut |
| 1 | Virtue |
| 1 | Gregorio Franco |
| 1 | Messiah Force |
| 1 | Megadeth |
| 1 | We Are Magonia |
| 1 | Eternal Champion |
| 1 | S.O.D. |
| 1 | Revenge |
| 1 | Merciless Death |
| 1 | Manacle |
| 1 | Heathen |
| 1 | Anal Cunt |
| 1 | Children Of Bdom |
| 1 | Violent Force |
| 1 | W.A.S.P. |
| 1 | Kraanium |
| 1 | Belphegor |
| 1 | Raven |
| 1 | Distillator |
| 1 | Morbid |
| 1 | Savage Grace |
| 1 | Forbidden |
| 1 | Terrorizer |
| 1 | Suicidal Angels |
| 1 | Cyclone |
| 1 | Acid Witch |
| 1 | Terrifier |
| 1 | Vektor |
| 1 | Hallow's Eve |
| 1 | The Devil's Blood |
| 1 | Hyades |
| 1 | Mayhem |
| 1 | Cloven Hoof |
| 1 | Metallica |
| 1 | Darkthrone |
| 1 | Black Witchery |
| 1 | Death |
| 1 | Grotesque |
| 1 | Behemoth |
| 1 | Midnight |
| 1 | Impiety |
| 1 | Traumatomy |
| 1 | Riot |
| 1 | Devastruction |
| 1 | Infernal Execrator |
| 1 | Devourment |
| 1 | Living Dearth |
| 1 | Vulcano |
| 1 | Gost |
| 1 | Epicardiectomy |

Show all bands

Last logged in

1 hour 7 min ago

Member for

3 years 1 month

Is following...


music4u, BHMOXM, Luisanorhr, Boss the Ross, TheeKvltOv, Dach, braded into palsy, Looking into th..., Madblasphemer, DIE13TOXICTHRASHER, Graveyard, FredManimal, Miteux, SodomaniacGermany, 2drunk, Thrash Dumbledor, GoatWhore666, EngorgingGutturals, Death Sleazer