Jævel
Trade history
0 items received from others.
This member does not have any trade history.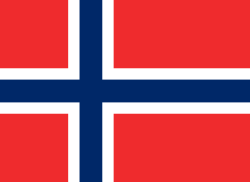 About
Tell us about yourself?:

I'm from Norway and I play guitar in an "aggressive garage punk" band called Psyko Blasfemi. My music taste is really wide, but I mostly listen to psychedelic/progressive rock, proto-metal/punk/doom, stoner/doom/sludge, hardcore/punk, first wave of black metal, thrash, death and heavy metal. Also a big jazz lover.

I'm also collecting vinyl records and CDs, mainly focusing on underground psychedelic/acid/progressive/hard/blues rock records like Sir Lord Baltimore, Fuzzy Duck or May Blitz.

https://www.discogs.com/user/KorneOrre/collection?sort_by=artists_sort

As well as collecting vinyl records and CDs I collect DVDs, Blu-rays and VHS. The collection grows every month and soon I will reach the amount of 2000 DVDs. I'm mainly focusing on old horror movies and "art" movies like Eraserhead, Tetsuo: The Iron Man or Enter the Void, but I have a lot of other movies as well.

What's your reason for joining tshirtslayer?:

I would like to share my collection of stuff. I also enjoy watching other people's stuff. Maybe I'll do some trades or sales as well.

Do you goto any festivals or shows?:

Abbath
Agenda
Alestorm
Alice in Chains
Arch Enemy
Art of Deception x2
At the Gates
Audrey Horne
Avast
Black Debbath
The Burning Hell
Bård & Børre Band
Carach Angreen
Chêne
Coven
Dark Times
The Dogs
Dream Theater
Dødsstraff x2
Elder
Enslaved
Equinox
Exodus
Friendship
Frynsete På Nervene x2
Gaahls Wyrd x2
Gaute Granli
Gehenna
Girlschool
The Good The Bad And The Zugly x2
Haraball
Helloween
Helmet
Hold Fast
Honningbarna
Idiot Ikon
Imperial State Electric
Ingenting x2
Jærrock
Kal-El
Killing Butterflies
Kindred Fever
King Buffalo
Kvelertak x3
Leo Moracchioli
Livstid
Lüt
Malignant Eternal
Mantar
Marduk
Marky Ramone's Blitzkrieg
Mingo Fishtrap
Neige Morte
Next Life
Ondt Blod
Opeth
Ozzy Osbourne
Panic Attack x3
Purified In Blood
Raga Rockers
Ragnarok
Rotten Sound
Sassy Kraimpsri
Satyricon
Sibiir x2
Skambankt x3
Skeletonwitch
Soulfly
Sting
Svalbard
The Thing
Tusmørke x2
Vicereine x2
Vrakfeber x2
Vreid
W.A.S.P.
Whoredom Rife
Witchcraft

Favourite album ?:

Leaf Hound, Walk Among Us

Which bands are you into?:

How did you find out about TShirtSlayer? :

Found this page looking for rare patches and t-shirts.
Last logged in

3 days 8 hours ago

Upload stats

| Count | Type |
| --- | --- |
| 26 | TShirt or Longsleeve |
| 8 | Patch |
| 4 | Other Collectable |
| 1 | Hooded Top |
| 2 | Battle Jacket |

Upload trade status

| Count | Type |
| --- | --- |
| 41 | Not for sale or trade |

Bands uploaded

| Count | Band |
| --- | --- |
| 4 | Metallica |
| 3 | Mayhem |
| 2 | Bathory |
| 2 | Anthrax |
| 2 | AC/DC |
| 2 | Darkthrone |
| 2 | Kvelertak |
| 1 | Sleep |
| 1 | NME |
| 1 | Goblin |
| 1 | Slayer |
| 1 | Vicereine |
| 1 | Necrodeath |
| 1 | Genesis |
| 1 | Star Wars |
| 1 | Sahg |
| 1 | Budgie |
| 1 | The Clash |
| 1 | Jimi Hendrix |
| 1 | KING CRIMSON |
| 1 | Mastodon |
| 1 | Kill Your Idols |
| 1 | The Gates Of Hell |
| 1 | Bang |
| 1 | Celtic Frost |
| 1 | Psyko Blasfemi |
| 1 | Panic Attack! |
| 1 | Lucifer's Friend |
| 1 | Morbid Angel |
| 1 | Alien |
| 1 | Def Leppard |
| 1 | Cactus |
| 1 | Hanatarash |
| 1 | Death |
| 1 | Beherit |
| 1 | Kiss |
| 1 | Montrose |
| 1 | Black Sabbath |
| 1 | Morbid |
| 1 | Breaking Bad |
| 1 | Carpenter Brut |
| 1 | Leaf Hound |
| 1 | Ozzy Osbourne |
| 1 | Livstid |
| 1 | Killer Klowns From Outer Space |
| 1 | Blast |
| 1 | Dream Theater |
| 1 | Led Zeppelin |
| 1 | Schizo |
| 1 | Pantera |
| 1 | King Gizzard & The Lizard Wizard |
| 1 | Satan |
| 1 | Deep Purple |
| 1 | Kat |
| 1 | Rush |
| 1 | Misfits |
| 1 | Slaughter Lord |
| 1 | Hawkwind |
| 1 | Alien Ken |
| 1 | Helloween |
| 1 | FLAMES |
| 1 | Sir Lord Baltimore |
| 1 | Destruction |
| 1 | Sarcofago |
| 1 | Captain Beyond |
| 1 | Sepultura |
| 1 | Sodom |
| 1 | Blue Cheer |
| 1 | Skambankt |

Show all bands

Member for

1 year 6 months

Is following...


Cosmoblaze, Thiellus