insultors-warlord
Trade history
0 items received from others
This member does not have any trade history.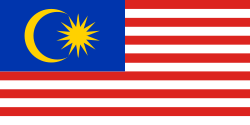 About
Tell us about yourself?:

I'm from Malaysia. Like Mayhem, Darkthrone, Satyricon, Sarcofago, Ulver, Blasphemy, Gehenna, Immortal, Sodom, Destruction, Impiety mostly Black Metal.

What's your reason for joining tshirtslayer?:

I have a lot of shirt collection to share with others

Do you goto any festivals or shows?:

Favourite album ?:

Opthalamia - Via Dolorosa

How did you find out about TShirtSlayer? :

browsing through the internet

Last Seen Wearing

I have not marked anything as currently worn yet! sorry!
Upload stats

| Count | Type |
| --- | --- |
| 208 | TShirt or Longsleeve |
| 61 | Tape / Vinyl / CD / Recording etc |
| 3 | Patch |
| 6 | Other Collectable |
| 2 | Battle Jacket |

Upload trade status

| Count | Type |
| --- | --- |
| 4 | Trade Only |
| 12 | Sale or Trade |
| 10 | Sale only |
| 254 | Not for sale or trade |

Bands uploaded

| Count | Band |
| --- | --- |
| 19 | Mayhem |
| 18 | Darkthrone |
| 15 | Bathory |
| 11 | Satyricon |
| 10 | Rotting Christ |
| 10 | Desaster |
| 10 | Sarcofago |
| 9 | Blasphemy |
| 9 | Beherit |
| 9 | Venom |
| 7 | Impaled Nazarene |
| 7 | ARCHGOAT |
| 7 | Immortal |
| 7 | Sodom |
| 6 | Destruction |
| 6 | Kreator |
| 6 | Emperor |
| 6 | Morbid |
| 6 | Gehenna |
| 5 | Aura Noir |
| 5 | Hellhammer |
| 5 | Conqueror |
| 5 | Exodus |
| 5 | Burzum |
| 5 | Black Witchery |
| 4 | Samael |
| 4 | Enslaved |
| 4 | Watain |
| 4 | Von |
| 4 | Ancient Rites |
| 4 | Impiety |
| 4 | Iron Maiden |
| 3 | Sepultura |
| 3 | Ophthalamia |
| 3 | Varathron |
| 3 | Vulcano |
| 3 | Dark Funeral |
| 3 | Nifelheim |
| 3 | 1349 |
| 3 | Ulver |
| 3 | Celtic Frost |
| 3 | Surrender Of Divinity |
| 2 | Dark Tranquillity |
| 2 | Mutilator |
| 2 | Mystic Circle |
| 2 | Metallica |
| 2 | Death |
| 2 | Slayer |
| 2 | Dissection |
| 2 | Grotesque |
| 2 | Possessed |
| 2 | Morbid Angel |
| 2 | Sargeist |
| 2 | Deströyer 666 |
| 2 | Gorgoroth |
| 2 | Dødheimsgard |
| 1 | Carcass |
| 1 | Zygoatsis |
| 1 | Nile |
| 1 | Mysticum |
| 1 | SexTrash |
| 1 | TEITANBLOOD |
| 1 | Infernal Execrator |
| 1 | Thorns |
| 1 | Mütiilation |
| 1 | Witchery |
| 1 | Morbosidad |
| 1 | Endstille |
| 1 | Besatt |
| 1 | Bestial Warlust |
| 1 | Old Man's Child |
| 1 | Isengard |
| 1 | Halun |
| 1 | Necrophobic |
| 1 | Covenant |
| 1 | Envenom |
| 1 | Cafergot |
| 1 | Terrorizer |
| 1 | Katharsis |
| 1 | Samartary |
| 1 | Sabbat |
| 1 | Damokis |
| 1 | Holocausto |
| 1 | Katatonia |
| 1 | Marduk |
| 1 | Insultor |
| 1 | Anal Vomit |
| 1 | Agathodaimon |
| 1 | Murder Rape |
| 1 | Aparagonis |
| 1 | Forbidden |
| 1 | Mystifier |
| 1 | Tragica |
| 1 | Tormentor |
| 1 | Goatmoon |
| 1 | Undefined |
| 1 | Sair Orchestra |
| 1 | Hades |
| 1 | Absu |
| 1 | Forgotten Woods |
| 1 | Incisor |
| 1 | Carpathian Forest |
| 1 | Pentacle |
| 1 | Deicide |
| 1 | Zyklon-B |
| 1 | Imperial |
| 1 | Profanatica |
| 1 | Pulverizer |
| 1 | Thou Art Lord |
| 1 | Grave |
| 1 | Cannibal Corpse |
| 1 | Unleashed |
| 1 | Inquisition |
| 1 | Krisiun |
| 1 | Abruptum |

Show all bands

Last logged in

8 months 4 weeks ago

Member for

9 years 2 months

Is following...


Phosphorous_Redeemer, Bible_Death