InfernalOverkill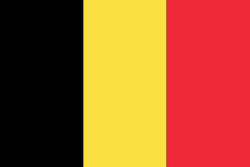 About
Tell us about yourself?:

Roel, 22, Belgium
Into 70's/80's/early 90's Hardrock & Metal with the occasional d-beat/metalpunk band.

Do you goto any festivals or shows?:

Graspop as a tradition since I was 14 years old. But mostly underground metal/punk shows.

Favourite album ?:

Iron Maiden - Iron Maiden

Which bands are you into?:

Last Seen Wearing

I have not marked anything as currently worn yet! sorry!
Upload stats

| Count | Type |
| --- | --- |
| 2 | TShirt or Longsleeve |
| 4 | Tape / Vinyl / CD / Recording etc |
| 29 | Patch |
| 3 | Other Collectable |
| 16 | Battle Jacket |

Upload trade status

| Count | Type |
| --- | --- |
| 3 | Trade Only |
| 2 | Sale or Trade |
| 2 | Sale only |
| 47 | Not for sale or trade |

Bands uploaded

| Count | Band |
| --- | --- |
| 12 | Iron Maiden |
| 8 | Motörhead |
| 8 | Bathory |
| 8 | Venom |
| 8 | Acid |
| 6 | King Diamond |
| 6 | Razor |
| 6 | Helloween |
| 5 | Evil Invaders |
| 5 | Dio |
| 5 | Violent Force |
| 5 | Possessed |
| 5 | Ostrogoth |
| 4 | Saxon |
| 4 | Angel Witch |
| 4 | Gehennah |
| 4 | Destruction |
| 4 | Judas Priest |
| 4 | Def Leppard |
| 4 | Gbh |
| 4 | Satan |
| 4 | Thin Lizzy |
| 3 | Bulldozing Bastard |
| 3 | Sortilege |
| 3 | Witching Hour |
| 3 | Kreator |
| 3 | Detente |
| 3 | Scorpions |
| 3 | Sodom |
| 3 | OLD |
| 3 | Speedbreaker |
| 3 | Cauldron |
| 3 | Tank |
| 3 | Death |
| 3 | Deep Purple |
| 2 | Cruel Force |
| 2 | Thor |
| 2 | Anthrax |
| 2 | Blitzkrieg |
| 2 | Dokken |
| 2 | Sepultura |
| 2 | Holocaust |
| 2 | Heavy Load |
| 2 | Burstin' Out |
| 2 | Prematory |
| 2 | Nuclear Assault |
| 2 | Bloodrocuted |
| 2 | Nifelheim |
| 2 | Warckon |
| 2 | Desaster |
| 2 | Cirith Ungol |
| 2 | Slaughter Messiah |
| 2 | Blind Guardian |
| 2 | Accept |
| 2 | Mötley Crüe |
| 2 | Exciter |
| 2 | Sacrilege |
| 2 | Crossfire |
| 2 | Riot |
| 2 | Screamer |
| 2 | Morbid Angel |
| 2 | Manilla Road |
| 2 | Tormentor |
| 2 | Exumer |
| 2 | Ketzer |
| 2 | Enforcer |
| 2 | Mercyful Fate |
| 2 | Iron Dogs |
| 2 | Blizzard |
| 2 | Savage Grace |
| 2 | Krokus |
| 2 | Midnight |
| 2 | Erazor |
| 2 | Running Wild |
| 2 | Infinite Translation |
| 2 | Nocturnal Witch |
| 2 | Skull Fist |
| 2 | Malevolent Creation |
| 1 | Witch Cross |
| 1 | S.O.D. |
| 1 | Sabbat |
| 1 | Pink Floyd |
| 1 | Quintessez |
| 1 | Tankard |
| 1 | D.R.I. |
| 1 | Misfits |
| 1 | Municipal Waste |
| 1 | Hellish Crossfire |
| 1 | Dismember |
| 1 | Tokyo Blade |
| 1 | Portrait |
| 1 | Jaguar |
| 1 | Overkill |
| 1 | Virtue |
| 1 | Bolt Thrower |
| 1 | Nekrofilth |
| 1 | Vanderbuyst |
| 1 | Bones |
| 1 | Attic |
| 1 | Twisted Sister |
| 1 | Rainbow |
| 1 | Enthroned |
| 1 | Power From Hell |
| 1 | Witch Trail |
| 1 | Exodus |
| 1 | High Spirits |
| 1 | Suicidal Tendencies |
| 1 | Slayer |
| 1 | Hellhammer |
| 1 | Quintessenz |
| 1 | Kiss |
| 1 | Thrashtanica |
| 1 | Ghost Tower |
| 1 | Crucifixion |
| 1 | Diabolic Night |
| 1 | Skid Row |
| 1 | Tygers Of Pan Tang |
| 1 | Enchantress |
| 1 | Asphyx |
| 1 | Morbid |
| 1 | Walpurgis Night |
| 1 | Nocturnal |
| 1 | Toxic Holocaust |
| 1 | Poison |
| 1 | Gotham City |
| 1 | Agent Steel |
| 1 | Gae Bolga |
| 1 | Megadeth |
| 1 | Bulldozer |
| 1 | Black Sabbath |
| 1 | Warlock |
| 1 | AC/DC |
| 1 | White Wizzard |
| 1 | Axxion |
| 1 | Sacred Reich |
| 1 | Bullet |
| 1 | Helix |
| 1 | Attila |
| 1 | Diamond Head |
| 1 | Whitesnake |
| 1 | Dark Angel |
| 1 | Carcass |
| 1 | Striker |
| 1 | Iron Kobra |
| 1 | Wehrmacht |
| 1 | At The Gates |
| 1 | Deathhammer |
| 1 | Gama Bomb |
| 1 | Autopsy |

Show all bands

Last logged in

1 year 4 months ago

Member for

7 years 5 months

Is following...


Spectrum, consumeconsume, Syrinx 2112, Kilmister, PinkPony, Grafzerk, putlucht, raahpeop, HammerheadThrash, vincentverstrepen