hellnuke
Trade history
3 pending seller/trader reviews
7 great seller/trader reviews
0 items received from others.
More info click here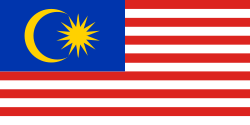 About
What's your reason for joining tshirtslayer?:

to share idea & collection

Do you goto any festivals or shows?:

sometimes, local show, some in siam & singapore.
Enjoy the sound, the crowd, buy stuff & meet new friend.

Which bands are you into?:

How did you find out about TShirtSlayer? :

Last Seen Wearing

I have not marked anything as currently worn yet! sorry!
Last logged in

17 hours 9 min ago

Upload stats

| Count | Type |
| --- | --- |
| 470 | TShirt or Longsleeve |
| 6 | Hooded Top |

Upload trade status

| Count | Type |
| --- | --- |
| 455 | Sale or Trade |
| 21 | Not for sale or trade |

Bands uploaded

| Count | Band |
| --- | --- |
| 20 | Impiety |
| 16 | Beherit |
| 14 | Sarcofago |
| 11 | ARCHGOAT |
| 11 | Von |
| 10 | Bestial Warlust |
| 10 | Slayer |
| 9 | Blasphemy |
| 8 | Mayhem |
| 7 | Burzum |
| 7 | Immortal |
| 6 | Marduk |
| 6 | Morbosidad |
| 6 | Profanatica |
| 6 | Sodom |
| 6 | Morbid Angel |
| 5 | Revenge |
| 5 | Deicide |
| 5 | Sabbat |
| 4 | Black Witchery |
| 4 | Bolt Thrower |
| 4 | Kreator |
| 4 | Venom |
| 4 | Abhorer |
| 4 | Masacre |
| 4 | Darkthrone |
| 4 | Angelcorpse |
| 4 | Dark Funeral |
| 4 | Emperor |
| 4 | Hellhammer |
| 4 | Napalm Death |
| 4 | Impetigo |
| 4 | Rotting Christ |
| 3 | Amon Amarth |
| 3 | Havohej |
| 3 | Nunslaughter |
| 3 | Carcass |
| 3 | Anal Vomit |
| 3 | Surrender Of Divinity |
| 3 | Conqueror |
| 3 | Corpse Molestation |
| 3 | Morbid |
| 3 | Mortem |
| 3 | Dissection |
| 3 | Cannibal Corpse |
| 3 | Root |
| 3 | INCUBUS |
| 3 | Entombed |
| 3 | Incantation |
| 3 | Zyklon |
| 2 | Ironfist |
| 2 | Sabbat (JPN) |
| 2 | Destruction |
| 2 | Terrorizer |
| 2 | Asphyx |
| 2 | Krisiun |
| 2 | Orator |
| 2 | Nuclear Assault |
| 2 | Autopsy |
| 2 | Cemetery Urn |
| 2 | Behexen |
| 2 | Mortuary Drape |
| 2 | Poison |
| 2 | Bulldozer |
| 2 | Cradle Of Filth |
| 2 | Suffocation |
| 2 | Mütiilation |
| 2 | Vomitor |
| 2 | Blasphereion |
| 2 | Dimmu Borgir |
| 2 | Blind Guardian |
| 2 | Pungent Stench |
| 2 | Death Yell |
| 2 | Behemoth |
| 2 | Endstille |
| 2 | Municipal Waste |
| 2 | HATE ETERNAL |
| 2 | Holocausto |
| 2 | Watain |
| 2 | Impaled Nazarene |
| 2 | Obituary |
| 2 | Sadistik Exekution |
| 2 | Infernal Curse |
| 2 | Goatpenis |
| 1 | Exciter |
| 1 | At The Gates |
| 1 | TEITANBLOOD |
| 1 | Kohiror |
| 1 | Fortid |
| 1 | Necroplasma |
| 1 | Brutality |
| 1 | Rator |
| 1 | Abruptum |
| 1 | Sacred Reich |
| 1 | Gorguts |
| 1 | Temple Of Baal |
| 1 | Kratonas |
| 1 | Iced Earth |
| 1 | Evocation |
| 1 | Possessed |
| 1 | Anthrax |
| 1 | Acheron |
| 1 | Gravewürm |
| 1 | Nafarmaan |
| 1 | OLD |
| 1 | Nile |
| 1 | Judas Priest |
| 1 | Masochist |
| 1 | The Royal Arch Blaspheme |
| 1 | Naked Whipper |
| 1 | Carpathian Forest |
| 1 | Bestial Mockery |
| 1 | Atrocity |
| 1 | Anima Damnata |
| 1 | Gwar |
| 1 | Manowar |
| 1 | Thorns |
| 1 | Loss |
| 1 | Noctes |
| 1 | Overdose |
| 1 | Celtic Frost |
| 1 | Trench Hell |
| 1 | Atomic Aggressor |
| 1 | Morgoth |
| 1 | Satanic Warmaster |
| 1 | Usurper |
| 1 | Magnicide |
| 1 | Severe Torture |
| 1 | Sermont |
| 1 | Pagan |
| 1 | Arphaxat |
| 1 | Coroner |
| 1 | Attomica |
| 1 | Abigor |
| 1 | Nastrond |
| 1 | Arkhon Infaustus |
| 1 | Blaspherian |
| 1 | Manticore |
| 1 | Beastcraft |
| 1 | Sigh |
| 1 | Chakal |
| 1 | Demigod |
| 1 | Deströyer 666 |
| 1 | Nocturnal |
| 1 | Necrodeath |
| 1 | Tormentor |
| 1 | Satyricon |
| 1 | Vociferian |
| 1 | Mayhemic Truth |
| 1 | Andras |
| 1 | Sinister |
| 1 | Ravager |
| 1 | Judas Iscariot |
| 1 | Devastator |
| 1 | Beleth |
| 1 | Dismal Euphony |
| 1 | Perkele Zine |
| 1 | Setherial |
| 1 | Therion |
| 1 | Sacrifice |
| 1 | Shub Niggurath |
| 1 | Finntroll |
| 1 | Vulcano |
| 1 | Toxic Holocaust |
| 1 | Protector |
| 1 | Death |
| 1 | DISHAMMER |
| 1 | Bloodbath |
| 1 | Brutal Truth |
| 1 | Helvete |
| 1 | Defiled |
| 1 | Seth |
| 1 | Paradise Lost |
| 1 | Mortician |
| 1 | Nasum |
| 1 | Tsjuder |
| 1 | Rebaelliun |
| 1 | Devastation |
| 1 | Hobbs' Angel Of Death |
| 1 | Megadeth |
| 1 | Sadistic Intent |
| 1 | Iconoclasm |
| 1 | Bathory |
| 1 | Denial Of God |
| 1 | Unholy Archangel |
| 1 | Exodus |
| 1 | Carnage |
| 1 | Samael |
| 1 | Blood Ritual |
| 1 | Mytic Circle |
| 1 | Belligerent Intent |
| 1 | Vectom |
| 1 | Sadistic |
| 1 | Procreation |
| 1 | Father Befouled |
| 1 | Desaster |
| 1 | Sepultura |
| 1 | Imperial |
| 1 | Unleashed |
| 1 | D.R.I. |
| 1 | Belphegor |
| 1 | Warloghe |
| 1 | Gorefest |
| 1 | Clandestine Blaze |
| 1 | Front Beast |
| 1 | Amorphis |
| 1 | Shackles |
| 1 | Enslaved |
| 1 | Necrofrost |
| 1 | Black Angel |
| 1 | Witchcraft |
| 1 | Tyrants Blood |
| 1 | Immolation |
| 1 | 1349 |
| 1 | Funeral |
| 1 | Equinox |
| 1 | Inferno |
| 1 | Stalaggh |
| 1 | Anathema |
| 1 | Exhorder |
| 1 | Necrony |
| 1 | Blasphemophagher |
| 1 | Zyklon-B |
| 1 | Witchtrap |
| 1 | Absu |

Show all bands

Member for

5 years 1 week

Is following...


Liberator, Pier