headbangharry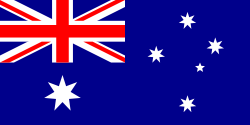 About
Tell us about yourself?:

My name is Jeroen, 20 years old metalhead from the Netherlands.
Mostly listen to: hard, psychedelic, occult rock & heavy, speed, thrash, black metal

What's your reason for joining tshirtslayer?:

For buying, trading and buying patches and other merchandise

Do you goto any festivals or shows?:

Yes, I often go to festivals and shows

Which bands are you into?:

How did you find out about TShirtSlayer? :

A friend told me about tshirtslayer

Last Seen Wearing

I have not marked anything as currently worn yet! sorry!
Upload stats

| Count | Type |
| --- | --- |
| 9 | Patch |
| 3 | Battle Jacket |

Upload trade status

| Count | Type |
| --- | --- |
| 6 | Trade Only |
| 1 | Sale or Trade |
| 5 | Not for sale or trade |

Bands uploaded

| Count | Band |
| --- | --- |
| 7 | Iron Maiden |
| 6 | Saxon |
| 6 | Dio |
| 6 | Megadeth |
| 6 | Kiss |
| 5 | Judas Priest |
| 5 | Testament |
| 5 | Overkill |
| 5 | Metallica |
| 5 | Whitesnake |
| 4 | Iced Earth |
| 4 | Riot |
| 4 | Kreator |
| 3 | Anthrax |
| 3 | Primal Fear |
| 3 | Bruce Dickinson |
| 3 | Tankard |
| 3 | Picture |
| 3 | Y&T |
| 3 | Overruled |
| 3 | Flotsam And Jetsam |
| 3 | Onslaught |
| 3 | HammerFall |
| 3 | Accept |
| 3 | Heidevolk |
| 3 | Helloween |
| 3 | Death Angel |
| 3 | Savatage |
| 3 | Vicious Rumors |
| 3 | Enforcer |
| 3 | Destruction |
| 3 | Evil Invaders |
| 2 | Lord Volture |
| 2 | AC/DC |
| 2 | Blind Guardian |
| 2 | Led Zeppelin |
| 2 | Skid Row |
| 2 | Manowar |
| 2 | Exciter |
| 2 | Tokyo Blade |
| 2 | Grave Digger |
| 2 | Sanctuary |
| 2 | Warlord |
| 2 | W.A.S.P. |
| 2 | Air Raid |
| 2 | Distillator |
| 2 | Edguy |
| 1 | Savage Grace |
| 1 | Inquisitor |
| 1 | Skull Fist |
| 1 | CREAM |
| 1 | Gotham City |
| 1 | Mgła |
| 1 | Celtic Frost |
| 1 | Randy |
| 1 | Goijra |
| 1 | Deströyer 666 |
| 1 | Wederganger |
| 1 | Mercyful Fate |
| 1 | Desaster |
| 1 | White Wizard |
| 1 | Rainbow |
| 1 | Abbath |
| 1 | Warlock |
| 1 | Tygers Of Pan Tang |
| 1 | Watain |
| 1 | Death Alley |
| 1 | Hirax |
| 1 | Blasphemy Night |
| 1 | Forbidden |
| 1 | W.A.S P. |
| 1 | Running Wild |
| 1 | Pest |
| 1 | Blasphemy |
| 1 | Ram |
| 1 | Fates Warning |
| 1 | Queensryche |
| 1 | Blitzkrieg |
| 1 | Agent Steel |
| 1 | Ghost |
| 1 | White Wizzard |

Show all bands

Last logged in

1 year 2 months ago

Member for

6 years 5 months

Is following...


oldschoolbear, AoGAmon