hammer slammer
Trade history
13 pending seller/trader reviews
15 great seller/trader reviews
43 items received from others.
More info click here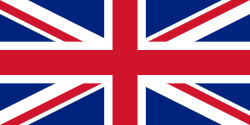 About
Tell us about yourself?:

I'm Sam. Death/Doom/Black Master race.
LastFM: http://www.last.fm/user/CrushingGrooves
Facebook: https://www.facebook.com/sam.howard.18
Tumblr: http://god-of-emptiness.tumblr.com

---W A N T L I S T---

-Patches-
Metallica - Creeping Death mini strip patch (!!!!!)

Urfaust - Stoned Goat (or any official Urfy stuff)
Conan - logo
Slabdragger - logo
Ruins Of Beverast - any

-Back Patches-
ANY URFAUST BACKPATCH
Bolt Thrower - Cenotaph
Morbid Angel - Covenant

-T-Shirts (Size XL!)-
Dragged Into Sunlight tour 2010 design (http://images.cdn.bigcartel.com/bigcartel/product_images/61922031/max_h-...)

-Longsleeves/Sweatshirts-
Anything of Bolt Thrower!
Dismember - Like An Ever-Flowing Stream (with sleeveprint and verse backprint)
Entombed - Left Hand Path
Skeletonwitch - Forever Abomination

Cassette:
Metallica - No Life 'Til Leather (!!!!)
Desiderium - An Image of Solitude EP
Innzmouth - Beneath the Darksome Waters EP

I'll make it more than worth your while if you have one of these to trade or sell!

Do you goto any festivals or shows?:

Done-
Sonisphere Knebworth '10
Sonisphere Knebworth '11
Bloodstock Open Air '11
Boltfest '12
Stockton Thrashfest #1 '12
Download (Saturday only) '12
Bloodstock '12
Damnation '12
Hammerfest '13
Bloodstock '13
Damnation '13

To come-
Temples Festival '14
Bloodstock Open Air '14
Damnation Festival '14

Favourite album ?:

Urfaust - Der Freiwillige Bettler, Dragged Into Sunlight - Hatred For Mankind, Metallica - Master of Puppets,

Last Seen Wearing

I have not marked anything as currently worn yet! sorry!
This user is having email problems! They might not receive your notifications / messages for now.
Last logged in

5 years 1 month ago

Upload stats

| Count | Type |
| --- | --- |
| 14 | TShirt or Longsleeve |
| 2 | Tape / Vinyl / CD / Recording etc |
| 43 | Patch |
| 8 | Other Collectable |
| 3 | Battle Jacket |

Upload trade status

| Count | Type |
| --- | --- |
| 14 | Trade Only |
| 11 | Sale or Trade |
| 1 | Sale only |
| 44 | Not for sale or trade |

Bands uploaded

| Count | Band |
| --- | --- |
| 8 | Bolt Thrower |
| 7 | Benediction |
| 5 | Motörhead |
| 5 | Nuclear Assault |
| 5 | Metallica |
| 4 | Megadeth |
| 4 | Slayer |
| 4 | Dismember |
| 3 | Iron Maiden |
| 3 | Annihilator |
| 3 | Entombed |
| 3 | Metal Church |
| 3 | Overkill |
| 3 | Autopsy |
| 3 | Immolation |
| 2 | Exodus |
| 2 | Manowar |
| 2 | Discharge |
| 2 | Vallenfyre |
| 2 | Paradise Lost |
| 2 | Sepultura |
| 2 | S.O.D. |
| 2 | Deicide |
| 2 | Sodom |
| 2 | Cannibal Corpse |
| 2 | Bathory |
| 2 | Forbidden |
| 2 | Heathen |
| 2 | Testament |
| 2 | Warbringer |
| 1 | Saxon |
| 1 | Suicidal Tendencies |
| 1 | Ian Dury |
| 1 | Sadus |
| 1 | Thor |
| 1 | Immortal |
| 1 | Artillery |
| 1 | Napalm Death |
| 1 | Venom |
| 1 | Holy Moses |
| 1 | Poison |
| 1 | Machine Head |
| 1 | Destruction |
| 1 | Exciter |
| 1 | Savatage |
| 1 | Anvil |
| 1 | H-Bomb |
| 1 | Iced Earth |
| 1 | Exumer |
| 1 | Razor |
| 1 | Celtic Frost |
| 1 | Black Label Society |
| 1 | Sacred Reich |
| 1 | Gorguts |
| 1 | AC/DC |
| 1 | At The Gates |
| 1 | Skyclad |
| 1 | Sleep |
| 1 | Evile |
| 1 | Onslaught |
| 1 | Dethklok |
| 1 | Death |
| 1 | Running Wild |
| 1 | Wehrmacht |
| 1 | Watain |
| 1 | Death Angel |
| 1 | Rush |
| 1 | Lulu |
| 1 | Anthrax |
| 1 | Dimple Minds |
| 1 | Lou Reed |
| 1 | Tankard |
| 1 | Coroner |
| 1 | Blind Guardian |
| 1 | Obituary |
| 1 | Judas Priest |
| 1 | W.A.S.P. |
| 1 | Carcass |
| 1 | Voivod |
| 1 | Morbid Angel |
| 1 | Kreator |
| 1 | Bonded By Blood |
| 1 | Electric Wizard |
| 1 | Hail Of Bullets |

Show all bands

Member for

9 years 10 months

Is following...


NYYMETALLICA, doomy1, Searley, lole66, trip at the brain, shellfire defense, Metal Militia, LBBC, hectormetallica123, Executer, doyle92, Battleangels91, JC_Demento, NoneFuckingHeavier, NISSE666, slaytanic1, Overthewall2, GingerRoss, Grain Silo, Thrasher1988