Grimslath
Trade history
0 items received from others
This member does not have any trade history.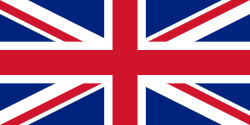 About
What's your reason for joining tshirtslayer?:

Do you goto any festivals or shows?:

W:O:A 2004, 2006, 2007 (Germany)
Bloodstock Indoor 2005 (UK)
BOA 2009, 2010, 2011 (UK)
Aaltjesrock 2007 (Netherlands)
Ozzfest 2001. (UK)
Eindhoven Metal Meeting 2009. (Netherlands)
Metalfest UK 2009 (UK)
Headbanging Enschede 2010 (Netherlands)
Rockhard Fest 2011 (Germany)
Warhorns Fest 2012, 2013 (UK)
ProgPower USA XIV 2013 (USA)
HRH Vikings 2018 (UK)

How did you find out about TShirtSlayer? :

Last Seen Wearing

I have not marked anything as currently worn yet! sorry!
Upload stats

| Count | Type |
| --- | --- |
| 100 | TShirt or Longsleeve |
| 17 | Other Collectable |
| 6 | Hooded Top |
| 6 | Battle Jacket |

Upload trade status

| Count | Type |
| --- | --- |
| 129 | Not for sale or trade |

Bands uploaded

| Count | Band |
| --- | --- |
| 17 | Darkened Nocturn Slaughtercult |
| 11 | Iced Earth |
| 10 | Amon Amarth |
| 6 | Metallica |
| 6 | Iron Maiden |
| 6 | Old Corpse Road |
| 5 | Bolt Thrower |
| 5 | Immortal |
| 5 | Wacken Open Air |
| 5 | Tankard |
| 5 | Forefather |
| 4 | Towers Of Flesh |
| 4 | Ares Kingdom |
| 4 | Rotting Christ |
| 4 | Graveland |
| 4 | Satyricon |
| 4 | HammerFall |
| 4 | Kramp |
| 4 | Marduk |
| 4 | Rhapsody |
| 4 | Blind Guardian |
| 4 | Hærken |
| 4 | Grave Digger |
| 4 | Dissection |
| 3 | Keep Of Kalessin |
| 3 | Primordial |
| 3 | Nargaroth |
| 3 | Deströyer 666 |
| 3 | Mythic |
| 3 | Throne Of Iron |
| 3 | Megadeth |
| 3 | Iron Savior |
| 3 | Skyforger |
| 3 | Smoulder |
| 3 | Asphyx |
| 3 | Hail Of Bullets |
| 3 | Crystal Viper |
| 3 | AC/DC |
| 3 | Darkestrah |
| 3 | Atlantean Kodex |
| 3 | Saxon |
| 3 | Death |
| 3 | Bathory |
| 3 | Judas Priest |
| 3 | Rainbow |
| 3 | Sodom |
| 3 | Black Sabbath |
| 3 | Running Wild |
| 3 | Overkill |
| 3 | Impiety |
| 3 | Wintersun |
| 3 | Demonic Christ |
| 3 | Ashes Of Ares |
| 3 | Nightwish |
| 3 | Motörhead |
| 2 | Freedom Call |
| 2 | Ancient Rites |
| 2 | Avantasia |
| 2 | Manowar |
| 2 | Summoning |
| 2 | Seven Sisters |
| 2 | Heidevolk |
| 2 | Hawkwind |
| 2 | Angra |
| 2 | Gymir |
| 2 | Otargos |
| 2 | Nile |
| 2 | Dimmu Borgir |
| 2 | TShirtSlayer |
| 2 | Alestorm |
| 2 | Led Zeppelin |
| 2 | Mayhem |
| 2 | Valfeanor |
| 2 | Wolfsbane |
| 2 | Ereb Altor |
| 2 | Orden Ogan |
| 2 | Gamma Ray |
| 2 | Jag Panzer |
| 2 | Metal Inquisitor |
| 2 | Negator |
| 2 | Absu |
| 2 | Kroda |
| 2 | Wardaemonic |
| 2 | XIV Dark Centuries |
| 2 | Evertale |
| 2 | Amorphis |
| 2 | Bal-Sagoth |
| 2 | Purgatory |
| 2 | Gorgoroth |
| 2 | Inquisition |
| 2 | Adorior |
| 2 | Debauchery |
| 2 | Watain |
| 2 | Blaze Bayley |
| 2 | Pantera |
| 2 | Eliminator |
| 2 | Sabaton |
| 2 | Besatt |
| 2 | Sonata Arctica |
| 2 | Schammasch |
| 2 | Thunderbolt |
| 2 | Eastern Front |
| 2 | Oath |
| 2 | Onslaught |
| 2 | White Skull |
| 2 | Northern Oak |
| 2 | Lucifugum |
| 2 | I |
| 2 | Nightside |
| 2 | Ravenage |
| 2 | Vomitor |
| 2 | Ezra Brooks |
| 2 | Mael Mordha |
| 2 | Arckanum |
| 2 | 1349 |
| 2 | Endstille |
| 2 | Isengard |
| 2 | Black Jade |
| 2 | Nokturnal Mortum |
| 2 | Izegrim |
| 2 | Dio |
| 2 | Children Of Bodom |
| 2 | Scorpions |
| 2 | Infernal War |
| 2 | Eluveitie |
| 2 | Dragonforce |
| 2 | Doro |
| 2 | Helloween |
| 2 | Ensiferum |
| 2 | MANIAC BUTCHER |
| 2 | Armagedda |
| 2 | Finntroll |
| 2 | Battlelore |
| 1 | Winterfylleth |
| 1 | Venom |
| 1 | Savage Messiah |
| 1 | Celtachor |
| 1 | Necrophobic |
| 1 | Stone Dagger |
| 1 | Down |
| 1 | Slayer |
| 1 | Mekkwarrior |
| 1 | Wolverine |
| 1 | Weapon |
| 1 | Tyr |
| 1 | Primal Fear |
| 1 | Desiderium |
| 1 | Ozzy Osbourne |
| 1 | Anacrusis |
| 1 | Manegarm |
| 1 | Darkthrone |
| 1 | Maelstrom |
| 1 | Malevolent Creation |
| 1 | Damnation Angels |
| 1 | Svartsot |
| 1 | Finsterforst |
| 1 | Leaves' Eyes |
| 1 | Sacred Reich |
| 1 | Halford |
| 1 | Aloeswood |
| 1 | Twilight Force |
| 1 | Enforcer |
| 1 | The Battalion |
| 1 | Municipal Waste |
| 1 | Spidkilz |
| 1 | Divinity Compromised |
| 1 | Legion Of The Damned |
| 1 | Obscurity |
| 1 | Bretwaldas Of Heathen Doom |
| 1 | Grand Magus |
| 1 | Riot City |
| 1 | Triptykon |
| 1 | Kreator |
| 1 | Infernal Creation |
| 1 | Heaven's Cry |
| 1 | Bretwaldas |
| 1 | Stratovarius |
| 1 | Tyfon's Doom |
| 1 | Kull |
| 1 | In The Silence |
| 1 | Rhapsody Of Fire |
| 1 | Pagan Altar |
| 1 | Desaster |
| 1 | Tantrum |
| 1 | Epica |
| 1 | Armored Saint |
| 1 | Bergthron |
| 1 | Tengger Cavalry |
| 1 | Metalfest |
| 1 | Black Label Society |
| 1 | Wizard |
| 1 | Master |
| 1 | Decadence |
| 1 | Sellsword |
| 1 | Olympos Mons |
| 1 | Donkelheet |
| 1 | Soilwork |
| 1 | Satanic Warmaster |
| 1 | Blood Of Kingu |
| 1 | Wolfchant |
| 1 | Enthroned |
| 1 | Black Viper |
| 1 | Arkona |
| 1 | Pyre |
| 1 | Destruction |
| 1 | Judas Iscariot |
| 1 | Angeli Di Pietra |
| 1 | Kataklysm |
| 1 | Lords Of The Crimson Alliance |
| 1 | Hatred |
| 1 | Ironflame |
| 1 | Аркона |
| 1 | Wolf |
| 1 | Ad Hominem |
| 1 | Menhir |
| 1 | Storm |
| 1 | Windrider |
| 1 | Anthrax |
| 1 | Magic Circle |
| 1 | I.n.r.i |
| 1 | Deep Purple |
| 1 | Traveler |
| 1 | Туман |
| 1 | Moonsorrow |
| 1 | Circle II Circle |
| 1 | Temple Of Baal |
| 1 | Arch Enemy |
| 1 | Manilla Road |
| 1 | Vader |
| 1 | Twisted Tower Dire |
| 1 | Prostitute Disfigurement |
| 1 | Tymah |
| 1 | Shadow Gallery |
| 1 | KromleK |
| 1 | Antaeus |
| 1 | Temple Of Ball |
| 1 | Carcass |
| 1 | Cirith Ungol |
| 1 | Shallow Intentions |
| 1 | Iron Fire |
| 1 | Disabuse |
| 1 | Wheel |
| 1 | Haerken |
| 1 | Tuman |
| 1 | Xandria |
| 1 | Thou Art Lord |
| 1 | Symbel |
| 1 | Edguy |
| 1 | Morlich |
| 1 | Benediction |
| 1 | Visigoth |
| 1 | Myrkvar |
| 1 | Bloodstock Open Air |
| 1 | Paladin |
| 1 | Circus Maximus |
| 1 | Slechtvalk |
| 1 | Iskald |
| 1 | Necronomicon |
| 1 | Stormwarrior |
| 1 | Norderobring |
| 1 | Barbarian |
| 1 | Avathar |
| 1 | Metalfest UK |
| 1 | Stormrider |
| 1 | Black Messiah |
| 1 | Unleashed |
| 1 | Nefarium |
| 1 | Exodus |
| 1 | Queen |
| 1 | Nothgard |
| 1 | Timeless Miracle |
| 1 | Herne |
| 1 | Over-Zone |
| 1 | Guns N' Roses |
| 1 | Liegelord |
| 1 | Fjoergyn |
| 1 | Zyklon |
| 1 | Pink Floyd |
| 1 | Myrath |
| 1 | Denouncement Pyre |
| 1 | Warpath |
| 1 | Luror |
| 1 | Rush |
| 1 | Einherjer |
| 1 | Eternal Champion |
| 1 | Enslaved |
| 1 | Witchfinder General |
| 1 | Legendry |
| 1 | Red Rum |
| 1 | Deathchain |
| 1 | Luca Turilli's Rhapsody |
| 1 | Bestial Mockery |
| 1 | Subway To Sally |
| 1 | Turisas |

Show all bands

Last logged in

1 month 1 day ago

Member for

11 years 3 months

Is following...


yorick-xorgal, mayhempunk666, ShieldbitersValhalla, Battlewolfe