Exhumator666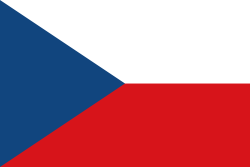 About
Tell us about yourself?:

I Am Heavy Metal Maniac from Czech Republic...Heavy Metal Music, Heavy Metal Shirts, Heavy Metal Girls, Heavy Metal Style IS MY LIFE !!! I Am a Member of Metal Bands Trautenauer 666, Hrbitov, Projekt-H, Napalm Attack...

What's your reason for joining tshirtslayer?:

Heavy Metal Community from Around the World

Do you goto any festivals or shows?:

Brutal Assault, Rock Rebellion, Agressive Music Fest, etc...

Last Seen Wearing

I have not marked anything as currently worn yet! sorry!
Upload stats

| Count | Type |
| --- | --- |
| 119 | TShirt or Longsleeve |
| 267 | Tape / Vinyl / CD / Recording etc |
| 2 | Patch |
| 4 | Other Collectable |
| 2 | Hooded Top |
| 1 | Battle Jacket |

Upload trade status

| Count | Type |
| --- | --- |
| 26 | Sale or Trade |
| 369 | Not for sale or trade |

Bands uploaded

| Count | Band |
| --- | --- |
| 37 | Slayer |
| 26 | Metalucifer |
| 25 | Alice Cooper |
| 18 | Iron Maiden |
| 10 | Master's Hammer |
| 9 | MANIAC BUTCHER |
| 8 | Necronomicon |
| 8 | Ozzy Osbourne |
| 8 | Accept |
| 8 | Judas Priest |
| 6 | Metallica |
| 6 | Triumph |
| 6 | Living Death |
| 6 | Törr |
| 6 | Kryptor |
| 5 | Venom |
| 4 | Destruction |
| 4 | Hallows Eve |
| 4 | Arakain |
| 4 | Kreator |
| 4 | Titanic |
| 4 | V.A.R. |
| 4 | Citron |
| 4 | Assassin |
| 4 | Kiss |
| 4 | Moriorr |
| 4 | Hirax |
| 4 | Helloween |
| 3 | Ratt |
| 3 | AC/DC |
| 3 | Immortal |
| 3 | Turbo |
| 3 | Sodom |
| 3 | Tublatanka |
| 3 | W.A.S.P. |
| 3 | Exciter |
| 3 | Bathory |
| 3 | Faithful Breath |
| 3 | Root |
| 3 | Tankard |
| 3 | The True Endless |
| 3 | Tortharry |
| 3 | Wehrmacht |
| 3 | Possessed |
| 2 | Kingdom Come |
| 2 | Darkthrone |
| 2 | Dux |
| 2 | Loretta |
| 2 | Deep Purple |
| 2 | Taxi |
| 2 | Def Leppard |
| 2 | Raven |
| 2 | ZZ Top |
| 2 | Motörhead |
| 2 | Cannibal Corpse |
| 2 | Sabbat |
| 2 | Re-animator |
| 2 | Megadeth |
| 2 | Dragon |
| 2 | Black Sabbath |
| 2 | Europe |
| 2 | Karthago |
| 2 | Krabathor |
| 2 | Vitacit |
| 2 | Hammer |
| 2 | Exorcizphobia |
| 2 | Anthrax |
| 2 | Exumer |
| 2 | Manowar |
| 2 | Death Angel |
| 2 | Tudor |
| 2 | Fueled By Fire |
| 2 | Napalm |
| 2 | Violator |
| 2 | Hellias |
| 2 | Alkehol |
| 2 | OPEN FIRE |
| 2 | Nocturnal |
| 2 | Stos |
| 2 | Kabát |
| 2 | Hawkwind |
| 2 | Hellion |
| 2 | Sepultura |
| 2 | Hrbitov |
| 1 | Tsunami |
| 1 | Bulldozer |
| 1 | Krokus |
| 1 | Merlin |
| 1 | Legion Of Doom |
| 1 | Zlo |
| 1 | Carcass |
| 1 | The Michael Schenker Group |
| 1 | Agmen |
| 1 | Thunderfire |
| 1 | Dark Angel |
| 1 | Gomor |
| 1 | Obituary |
| 1 | U.D.O. |
| 1 | Alaska |
| 1 | Iron Angel |
| 1 | Funeral Fog |
| 1 | Steelover |
| 1 | Tony MacAlpine |
| 1 | Nuclear Simphony |
| 1 | Rods |
| 1 | Hades |
| 1 | Egzekutor |
| 1 | Eartshaker |
| 1 | Violent Force |
| 1 | Cornhouse Rec. |
| 1 | Panika |
| 1 | Fates Warning |
| 1 | Draugurz |
| 1 | Delirium Tremens |
| 1 | Sabbat (JPN) |
| 1 | Nasty Savage |
| 1 | Napalm Death |
| 1 | Exodus |
| 1 | Samson |
| 1 | Black Hawk |
| 1 | Gehennah |
| 1 | Projekt-H |
| 1 | Agent Orange |
| 1 | The Ancients Rebirth |
| 1 | Setherial |
| 1 | Arconat |
| 1 | Ungod |
| 1 | Fact |
| 1 | Rötten |
| 1 | The Obsessed |
| 1 | Tygers Of Pan Tang |
| 1 | WAYSTED |
| 1 | Avenger |
| 1 | Acid |
| 1 | Paradise Lost |
| 1 | General Bass |
| 1 | Wipers |
| 1 | Dead Orchestra |
| 1 | City Rockers Fest |
| 1 | Dio |
| 1 | Martyr |
| 1 | Rogue Male |
| 1 | Toxic Holocaust |
| 1 | Vanadium |
| 1 | Therion |
| 1 | Detto |
| 1 | Insane |
| 1 | Sabbat (UK) |
| 1 | Prokion |
| 1 | Gae Bolga |
| 1 | Guillotine |
| 1 | Steel Assassin |
| 1 | Q5 |
| 1 | Aerosmith |
| 1 | Kruiz |
| 1 | Heia |
| 1 | Řetěz |
| 1 | Radiolokátor |
| 1 | Testament |
| 1 | Axel Rudi Pell |
| 1 | Chakal |
| 1 | Pathfinder |
| 1 | Robin Trower |
| 1 | Death |
| 1 | Metalinda |
| 1 | Lochness |
| 1 | Power From Hell |
| 1 | Nanovor |
| 1 | Motorband |
| 1 | Black Market Fetus |
| 1 | Grinder |
| 1 | MSG |
| 1 | Fata Morgana |
| 1 | Destroyer |
| 1 | Beastival Fest 2013 |
| 1 | Deaf Dealer |
| 1 | Legs Diamond |
| 1 | Vilém Čok |
| 1 | Mamut |
| 1 | Perversor |
| 1 | Sarcotrofia |
| 1 | Sapon |
| 1 | Midnight |
| 1 | OLD |
| 1 | Poltergeist |
| 1 | AC-DC |
| 1 | Genocide |
| 1 | Atomkraft |
| 1 | Rio |
| 1 | Terminator |
| 1 | Baphomet's Blood |
| 1 | Lahar |
| 1 | Svatý Vincent |
| 1 | Rage |
| 1 | Sacrifyx |
| 1 | Cacophony |
| 1 | Baby Tuckoo |
| 1 | Skramasax |
| 1 | Brian |
| 1 | At The Gates |
| 1 | Kern |
| 1 | Antacid |
| 1 | Leprocide |
| 1 | Wolf Spider |
| 1 | MANIAC |
| 1 | Sax |
| 1 | Železná Neděle |
| 1 | Hellocaustor |
| 1 | Hellhammer |
| 1 | Pohoda Rock |
| 1 | Paganfire |
| 1 | Dirges |
| 1 | Mercyful Fate |
| 1 | Deicide |
| 1 | Wolf |
| 1 | Wylczy Pajak |
| 1 | Yngwie Malmsteens Rising Force |
| 1 | Loudness |
| 1 | Darkness |
| 1 | Černá Hora |
| 1 | Abax |
| 1 | Samael |
| 1 | TSA |
| 1 | Farscape |
| 1 | Tokyo Blade |
| 1 | Tanja |
| 1 | Warlock |
| 1 | Helstar |
| 1 | Velká Morava |
| 1 | Debustrol |
| 1 | Fastway |
| 1 | Suffocation |
| 1 | Assesor |
| 1 | Incriminated |
| 1 | Burzum |
| 1 | Cloven Hoof |
| 1 | Detrom |
| 1 | Miloš Dodo Doležal |
| 1 | Scorpions |
| 1 | The Rods |
| 1 | Hobbs' Angel Of Death |
| 1 | Barbarella |
| 1 | First Aid |
| 1 | Cryptopsy |
| 1 | Unctoris |
| 1 | Disaster |
| 1 | Maer Mataron |
| 1 | Satan |
| 1 | Alastor |
| 1 | Chainsaw |
| 1 | Spilberg |
| 1 | Ferat |
| 1 | Explorer |
| 1 | Hollywood Vampires |
| 1 | Ina And Ring |
| 1 | Flame |
| 1 | Battle Axe |
| 1 | Sore Throat |
| 1 | Mayhem |
| 1 | Astharoth |
| 1 | Assessor |

Show all bands

Last logged in

2 weeks 4 days ago

Member for

8 years 2 months

Is following...


J.j. Ratte, NLLeeuw, devilplayground