dogmatize92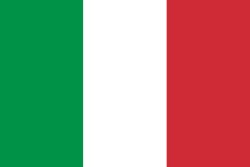 About
Tell us about yourself?:

I'm an Heavy Metal maniac from Italy.

I have too many favourite bands.
I love collecting LPs, CDs, tapes, T-shirts and patches!

What's your reason for joining tshirtslayer?:

Do you goto any festivals or shows?:

Loooots of european fests

How did you find out about TShirtSlayer? :

Last Seen Wearing

I have not marked anything as currently worn yet! sorry!
This user is having email problems! They might not receive your notifications / messages for now.
Last logged in

16 hours 8 min ago

Member for

5 years 4 months

Upload stats

| Count | Type |
| --- | --- |
| 1021 | TShirt or Longsleeve |
| 2 | Tape / Vinyl / CD / Recording etc |
| 11 | Patch |
| 4 | Other Collectable |
| 1 | Hooded Top |
| 8 | Battle Jacket |

Upload trade status

| Count | Type |
| --- | --- |
| 17 | Trade Only |
| 19 | Sale or Trade |
| 13 | Sale only |
| 998 | Not for sale or trade |

Bands uploaded

| Count | Band |
| --- | --- |
| 21 | Morbid Angel |
| 19 | Bolt Thrower |
| 17 | Slayer |
| 16 | Carcass |
| 15 | Bathory |
| 15 | Napalm Death |
| 14 | Sodom |
| 14 | Autopsy |
| 13 | Cannibal Corpse |
| 12 | Kreator |
| 12 | Death |
| 10 | Morgoth |
| 9 | Darkthrone |
| 9 | Entombed |
| 9 | Blasphemy |
| 9 | Benediction |
| 9 | Immolation |
| 8 | Various |
| 8 | Impetigo |
| 8 | Sinister |
| 8 | Sepultura |
| 8 | Pestilence |
| 8 | Grave |
| 7 | Devastation |
| 7 | Pungent Stench |
| 7 | Gorefest |
| 7 | Revenant |
| 7 | Mortician |
| 7 | Celtic Frost |
| 7 | Unleashed |
| 6 | Asphyx |
| 6 | Dark Angel |
| 6 | Mortuary Drape |
| 6 | Immortal |
| 6 | Massacra |
| 6 | Incantation |
| 5 | Baphomet |
| 5 | Nocturnus |
| 5 | INCUBUS |
| 5 | Massacre |
| 5 | Master |
| 5 | Obituary |
| 5 | Venom |
| 5 | Sadistik Exekution |
| 5 | Voivod |
| 5 | Destruction |
| 5 | Acheron |
| 5 | Absu |
| 5 | Protector |
| 5 | Sadus |
| 5 | Grotesque |
| 5 | Nuclear Death |
| 4 | Demolition Hammer |
| 4 | Order From Chaos |
| 4 | Blood |
| 4 | Deicide |
| 4 | Ripping Corpse |
| 4 | Terrorizer |
| 4 | Merciless |
| 4 | Suffocation |
| 4 | Cancer |
| 4 | Atrocity |
| 4 | Various Bands |
| 4 | Dissection |
| 4 | Sarcofago |
| 4 | Possessed |
| 4 | Dismember |
| 4 | Derketa |
| 4 | Messiah |
| 4 | Rottrevore |
| 4 | Vital Remains |
| 4 | Dead Head |
| 3 | Paradise Lost |
| 3 | Samael |
| 3 | Emperor |
| 3 | Severance |
| 3 | Proclamation |
| 3 | Malevolent Creation |
| 3 | Desultory |
| 3 | Deceased |
| 3 | Cemetary |
| 3 | Exmortis |
| 3 | Assuck |
| 3 | Bestial Warlust |
| 3 | Disharmonic Orchestra |
| 3 | Rotting Christ |
| 3 | Mass Psychosis |
| 3 | Acrostichon |
| 3 | Brutal Truth |
| 3 | Desaster |
| 3 | Torture Krypt |
| 3 | At The Gates |
| 3 | Zombified Preachers Of Gore |
| 3 | Human Remains |
| 3 | Carnage |
| 3 | Abomination |
| 3 | Necrony |
| 3 | SINDROME |
| 3 | Cianide |
| 3 | Hellhammer |
| 3 | Tormentor |
| 3 | Brutality |
| 3 | Tiamat |
| 3 | Morta Skuld |
| 3 | Blasphemophagher |
| 3 | Nembrionic Hammerdeath |
| 3 | Goreaphobia |
| 3 | Thanatos |
| 3 | Amorphis |
| 3 | Burzum |
| 3 | Mayhem |
| 2 | Disgrace |
| 2 | Vader |
| 2 | Rigor Mortis |
| 2 | Desecrator |
| 2 | Shackles |
| 2 | Mortal Decay |
| 2 | Sadistic Intent |
| 2 | Gorguts |
| 2 | Korsakov |
| 2 | Dead Infection |
| 2 | Pyogenesis |
| 2 | Deteriorot |
| 2 | Naphobia |
| 2 | Pek |
| 2 | Belial |
| 2 | Winter |
| 2 | Prime Evil |
| 2 | Lucifer's Hammer |
| 2 | Convulse |
| 2 | Psychosis |
| 2 | Exploding Zombies |
| 2 | Black Witchery |
| 2 | Broken Hope |
| 2 | Fermento |
| 2 | Conqueror |
| 2 | Resurrection |
| 2 | Obscenity |
| 2 | Phlegm |
| 2 | Beherit |
| 2 | Shub Niggurath |
| 2 | Headrot |
| 2 | Repulsion |
| 2 | Cathedral |
| 2 | Abruptum |
| 2 | Deströyer 666 |
| 2 | Decrepit |
| 2 | Immortal Fate |
| 2 | Krabathor |
| 2 | Gehennah |
| 2 | Crucifier |
| 2 | Eternal Solstice |
| 2 | Mythic |
| 2 | Phobia |
| 2 | Agressor |
| 2 | Gomorrah |
| 2 | Misfits |
| 2 | Oppressor |
| 2 | Extreme Noise Terror |
| 2 | Pentacle |
| 2 | Holy Terror |
| 2 | Nightfall |
| 2 | My Dying Bride |
| 2 | Sabbat |
| 2 | Decomposed |
| 2 | Mortal Sin |
| 2 | Hellwitch |
| 2 | Torchure |
| 2 | Hypocrisy |
| 2 | ARCHGOAT |
| 2 | Defecation |
| 2 | Impaled Nazarene |
| 2 | Violent Force |
| 2 | Cenotaph |
| 2 | Iron Maiden |
| 2 | Burnt Offering |
| 2 | Disastrous Murmur |
| 2 | Catacomb |
| 2 | Pyrexia |
| 2 | Morbid |
| 2 | GENERAL SURGERY |
| 2 | Invocator |
| 2 | Therion |
| 2 | Burial |
| 2 | King Diamond |
| 2 | Agathocles |
| 2 | Whiplash |
| 2 | Regurgitate |
| 2 | Hawkwind |
| 2 | Speedica |
| 2 | Anatomy |
| 2 | Angelcorpse |
| 2 | Demilich |
| 2 | Nifelheim |
| 2 | Drowned |
| 2 | Baphomet's Blood |
| 2 | Necrophobic |
| 2 | Damonacy |
| 2 | Mercyful Fate |
| 1 | Hetsheads |
| 1 | Sorrow |
| 1 | Lord Crucifier |
| 1 | EMBALMER |
| 1 | Assorted Heap |
| 1 | Shud |
| 1 | Necromantia |
| 1 | Excrement |
| 1 | Toxik |
| 1 | Morgue |
| 1 | Cryptopsy |
| 1 | Midnight |
| 1 | Excrescent |
| 1 | Mystifier |
| 1 | Disincarnate |
| 1 | Necrophagia |
| 1 | Morticious |
| 1 | Mucupurulent |
| 1 | Dark Abbey |
| 1 | Lemming Project |
| 1 | Hallows Eve |
| 1 | Cemment |
| 1 | Accept |
| 1 | Exodus |
| 1 | Despair |
| 1 | Overkill |
| 1 | Gutted |
| 1 | Sunlight Studio |
| 1 | Mutilage |
| 1 | The Black |
| 1 | Monstrosity |
| 1 | Erosion |
| 1 | THE MENTORS |
| 1 | Anal Cunt |
| 1 | Edge Of Sanity |
| 1 | Exumer |
| 1 | The Meteors |
| 1 | Hemdale |
| 1 | Crematory |
| 1 | Slaughter |
| 1 | Eternal Darkness |
| 1 | Toxic Holocaust |
| 1 | Living Death |
| 1 | Leprosy |
| 1 | Dejecta |
| 1 | Creepmime |
| 1 | D.R.I. |
| 1 | Exempt |
| 1 | Authorize |
| 1 | Angeldust |
| 1 | Excess Of Cruelty |
| 1 | Meat Shits |
| 1 | FLESHLESS |
| 1 | Antropomorphia |
| 1 | Slaughter Lord |
| 1 | Poison (GER) |
| 1 | Exterminance |
| 1 | Immured |
| 1 | Soothsayer |
| 1 | Mantas |
| 1 | Ciborium |
| 1 | Cynic |
| 1 | Bulldozer |
| 1 | Armagedon |
| 1 | ZZ Top |
| 1 | RAZOR |
| 1 | Corpus Delecti |
| 1 | Root |
| 1 | Dr Shrinker |
| 1 | Dead |
| 1 | Judecca |
| 1 | Incision |
| 1 | Seance |
| 1 | Witchburner |
| 1 | Arghoslent |
| 1 | Various Artists |
| 1 | Violent Fury |
| 1 | Dr. Shrinker |
| 1 | Interment |
| 1 | Sodomized |
| 1 | S.O.B |
| 1 | Dying Fetus |
| 1 | Afflicted Convulsion |
| 1 | Toxin |
| 1 | Human Waste |
| 1 | Dead Infection Shirt |
| 1 | Timeghoul |
| 1 | Pentagram |
| 1 | Monastery |
| 1 | Grief |
| 1 | Excruciating Terror |
| 1 | Confessor |
| 1 | Prophecy Of Doom |
| 1 | Deathcult |
| 1 | Deztroyer |
| 1 | Metallica |
| 1 | Insatanity |
| 1 | Bastard Priest |
| 1 | Atlantis |
| 1 | Viogression |
| 1 | Awakening |
| 1 | Diabolic |
| 1 | Afflicted |
| 1 | Sexorcist |
| 1 | Carnal Dissection |
| 1 | Master's Hammer |
| 1 | Blessed Death |
| 1 | Pan.Thy.Monium |
| 1 | Necrotic Mutation |
| 1 | Radiathor |
| 1 | Unbounded Terror |
| 1 | Mutilator |
| 1 | Abominator |
| 1 | Afterlife |
| 1 | Black Sheperd |
| 1 | Deadly Aggressor |
| 1 | Morgion |
| 1 | No Bands |
| 1 | Bewitched |
| 1 | Crusher |
| 1 | Cyclone |
| 1 | PERDITION HEARSE |
| 1 | Internal Decay |
| 1 | Necrovore |
| 1 | Morbid Saint |
| 1 | Acoustic Grinder |
| 1 | Obscure Infinity |
| 1 | Axegrinder |
| 1 | Asystole |
| 1 | Mangled |
| 1 | Detestor |
| 1 | Hibernus Mortis |
| 1 | Brujeria |
| 1 | Goatlord |
| 1 | Coroner |
| 1 | Disgorged |
| 1 | Celestial Season |
| 1 | Impaler |
| 1 | LIERS IN WAIT |
| 1 | Vomitory |
| 1 | Pink Floyd |
| 1 | Imprecation |
| 1 | Deranged |
| 1 | Dreft |
| 1 | Sorcery |
| 1 | Crypt |
| 1 | Necrotion |
| 1 | Borknagar |
| 1 | Holy Moses |
| 1 | Casbah |
| 1 | Sinoath |
| 1 | Dawn |
| 1 | Backwater |
| 1 | Saxon |
| 1 | Mutilated |
| 1 | Mouring |
| 1 | Delirium |
| 1 | Massacre (USA) |
| 1 | Eurynomos |
| 1 | Infernal Majesty |
| 1 | Onslaught |
| 1 | Rude |
| 1 | Pentagram (Chile) |
| 1 | Putrid Offal |
| 1 | Phlebotomized |
| 1 | Macabre End |
| 1 | Bapghomet |
| 1 | Urgehal |
| 1 | Krisiun |
| 1 | Torment |
| 1 | Engrave |
| 1 | Hideous Mangleus |
| 1 | Judas Priest |
| 1 | Eternal Dirge |
| 1 | Gutwrench |
| 1 | Fear Of God |
| 1 | Rebaelliun |
| 1 | Excoriate |
| 1 | Ulcerous Phlegm |
| 1 | Thergothon |
| 1 | S.O.D. |
| 1 | Sabbat (JPN) |
| 1 | False Prophet |
| 1 | Legacy |
| 1 | Nefas |
| 1 | Blasphereion |
| 1 | Recipients Of Death |
| 1 | Sin Eater |
| 1 | Various Artist |
| 1 | Atheist |
| 1 | Purulence |
| 1 | Morpheus |
| 1 | Sickening Gore |
| 1 | Altar |
| 1 | Carneficina |
| 1 | Skeleton Of God |
| 1 | Deathcore |
| 1 | Malevolence |
| 1 | Headhunter D.c. |
| 1 | Mortification |
| 1 | Contagion |
| 1 | Old Funeral |
| 1 | Loudblast |
| 1 | Bloodstone |
| 1 | Obliveon |
| 1 | Poison |
| 1 | Phantasm |
| 1 | Purtenance |
| 1 | Enslaved |
| 1 | Lobotomy |
| 1 | Centurian |
| 1 | Excess |
| 1 | Avulsed |
| 1 | Public Assassin |
| 1 | Manos |
| 1 | Prophecy |
| 1 | Righteous Pigs |
| 1 | Profanatica |
| 1 | Destructor |
| 1 | Necronomicon |
| 1 | Necrosanct |
| 1 | Morphosis |
| 1 | Bloodcum |
| 1 | Disembowelment |
| 1 | Morpheus Descends |
| 1 | Malignant |
| 1 | Snag |
| 1 | Gorement |
| 1 | Disrupt |
| 1 | Expulsion |
| 1 | Malediction |
| 1 | Catalepsy |
| 1 | God Macabre |
| 1 | Wombbath |
| 1 | Intestinal Ulcer |
| 1 | Marduk |
| 1 | Funeral Nation |
| 1 | Corpse Molestation |
| 1 | Macabre |
| 1 | Fleshcrawl |
| 1 | Assassin |
| 1 | Regredior |
| 1 | Running Wild |
| 1 | Infamy |
| 1 | Demigod |
| 1 | Carnivore |
| 1 | Dead Christ |
| 1 | WolfPack |
| 1 | Unexpected |
| 1 | Demented Ted |
| 1 | Martyrium |
| 1 | Comecon |
| 1 | Damnation |
| 1 | Abattoir |
| 1 | Golgotha |
| 1 | Crypt Of Kerberos |
| 1 | Cadaver |
| 1 | Traumatic |
| 1 | Mx |
| 1 | Ancient Rites |
| 1 | Caustic Descent |
| 1 | Deteriorate |
| 1 | Revenge |
| 1 | CorpseVomit |
| 1 | Nyctophobic |
| 1 | English Dogs |
| 1 | Horus |
| 1 | Hobbs' Angel Of Death |
| 1 | Hellbastard |
| 1 | Inverted |
| 1 | Anathema |
| 1 | CARBONIZED |
| 1 | Amon |
| 1 | Mythos |
| 1 | Necromass |
| 1 | Cyborg |
| 1 | Divine Eve |
| 1 | Nihilist |
| 1 | Mortem |
| 1 | Blood Feast |
| 1 | Psypheria |
| 1 | Ceremonium |
| 1 | Abominog |
| 1 | Flesh Feast |
| 1 | Apparition |
| 1 | Doom |
| 1 | Inquisitor |
| 1 | Epidemic |
| 1 | Damnatory |
| 1 | Rippikoulu |
| 1 | Insecticide |
| 1 | Funeral Winds |
| 1 | Incarcerated |
| 1 | Amaymon |
| 1 | Mysthical |
| 1 | Imperator |
| 1 | Sadisti Intent |
| 1 | Nunslaughter |
| 1 | Cyclone Temple |
| 1 | Nausea |
| 1 | Cerebral Fix |

Show all bands

Friends

No friends added/following