devil40

devil40
is a TShirtSlayer supporter and wields the mighty sword!

Trade history
0 items received from others
This member does not have any trade history.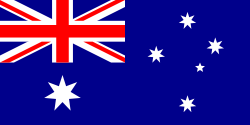 About
Tell us about yourself?:

45 year old Australian Metal Head, have been collecting tshirts and all Metal related stuff since'84. Old school Thrash and Death Metal mostly. About to make a new Battle Jacket with a mix of patches from my old '80s jacket and some new ones i have found.

What's your reason for joining tshirtslayer?:

The love of all that is Metal

Do you goto any festivals or shows?:

Wacken, Metalcamp, Hellfest. First big Metal show was Iron Maiden in 1985 and since then there have been hundreds of shows attended.

Favourite album ?:

Way to hard to answer. I could narrow it down to a top 200

How did you find out about TShirtSlayer? :

Found out about you from a friend whilst talking about the never ending search for Metal related trinkets.

Last Seen Wearing

I have not marked anything as currently worn yet! sorry!
Upload stats

| Count | Type |
| --- | --- |
| 110 | TShirt or Longsleeve |
| 17 | Tape / Vinyl / CD / Recording etc |
| 17 | Patch |
| 41 | Other Collectable |
| 6 | Hooded Top |
| 7 | Battle Jacket |

Upload trade status

| Count | Type |
| --- | --- |
| 198 | Not for sale or trade |

Bands uploaded

| Count | Band |
| --- | --- |
| 12 | Anthrax |
| 11 | Slayer |
| 11 | Destruction |
| 11 | Megadeth |
| 10 | Iron Maiden |
| 8 | Metallica |
| 8 | King Diamond |
| 8 | Voivod |
| 7 | Ozzy Osbourne |
| 6 | Helloween |
| 6 | Death |
| 5 | Nuclear Assault |
| 5 | Judas Priest |
| 5 | Venom |
| 5 | Sodom |
| 5 | Exodus |
| 5 | Dark Angel |
| 4 | Sacred Reich |
| 4 | W.A.S.P. |
| 4 | Sepultura |
| 4 | Tankard |
| 4 | Mötley Crüe |
| 4 | Carcass |
| 4 | Unleashed |
| 4 | Overkill |
| 4 | Flotsam And Jetsam |
| 4 | Grave |
| 4 | Testament |
| 3 | S.O.D. |
| 3 | Coroner |
| 3 | Morbid Angel |
| 3 | Celtic Frost |
| 3 | Dismember |
| 3 | Suffocation |
| 3 | Hellfest |
| 3 | Macabre |
| 3 | Possessed |
| 3 | Obituary |
| 3 | Benediction |
| 3 | Vio-Lence |
| 2 | Dokken |
| 2 | Forbidden |
| 2 | Cannibal Corpse |
| 2 | Napalm Death |
| 2 | Candlemass |
| 2 | Running Wild |
| 2 | Autopsy |
| 2 | Goatwhore |
| 2 | Queensryche |
| 2 | Dio |
| 2 | Annihilator |
| 2 | Kreator |
| 2 | Bathory |
| 2 | Paradise Lost |
| 2 | Entombed |
| 2 | Darkthrone |
| 2 | Bolt Thrower |
| 2 | Pestilence |
| 2 | Blood Feast |
| 2 | Metal Church |
| 2 | Black Sabbath |
| 2 | Death Angel |
| 1 | Scorpions |
| 1 | Pungent Stench |
| 1 | Hallows Eve |
| 1 | Witchery |
| 1 | Morgoth |
| 1 | Dangerous Toys |
| 1 | Corrosion Of Conformity |
| 1 | Dark Funeral |
| 1 | Kiss |
| 1 | Resurrection |
| 1 | Mortal Sin |
| 1 | Deicide |
| 1 | Artillery |
| 1 | Incantation |
| 1 | Behemoth |
| 1 | Amorphis |
| 1 | Volbeat |
| 1 | Grave Digger |
| 1 | Motörhead |
| 1 | Savatage |
| 1 | Asphyx |
| 1 | Slammer |
| 1 | Iced Earth |
| 1 | Hirax |
| 1 | Nasty Savage |
| 1 | Accept |
| 1 | Municipal Waste |
| 1 | Dew-Scented |
| 1 | Randy Rhoads |
| 1 | Wacken Open Air |
| 1 | Sanctuary |
| 1 | Manowar |
| 1 | Furor |
| 1 | Y&T |
| 1 | Viking Death Metal |
| 1 | Lamb Of God |
| 1 | HATE ETERNAL |
| 1 | Carpathian Forest |
| 1 | Malevolent Creation |
| 1 | Heavy Metal |
| 1 | Devin Townsend |
| 1 | Belphegor |
| 1 | White Lion |
| 1 | Decapitated |
| 1 | Gorefest |
| 1 | Sabbat |
| 1 | Suicidal Tendencies |
| 1 | AC/DC |
| 1 | Triptykon |
| 1 | Guns N' Roses |
| 1 | Skid Row |
| 1 | Stryper |
| 1 | Exciter |
| 1 | Def Leppard |
| 1 | Defiance |
| 1 | Atrophy |
| 1 | Roxy Blue |
| 1 | INCUBUS |
| 1 | Quiet Riot |

Show all bands

Last logged in

9 hours 47 min ago

Member for

10 years 4 months

Is following...


Reborninblasphemy666, oldmate, sfusyron, morbidsaint, Rodring Wild, darksorrow, whiteravenmetal, cambotero, Bacteria13, Bayernpirat, GREXUMER, doomy1, FOSS666