darksorrow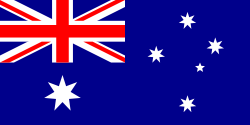 About
Tell us about yourself?:

Craig - 42 year old metalhead from Adelaide, Australia
Into all OLDSCHOOL metal mainly before 1995
Almost never on here anymore
contact me through facebook
https://www.facebook.com/
for trades etc

What's your reason for joining tshirtslayer?:

to share my collection and to trade some vinyl and patches

Do you goto any festivals or shows?:

Last Seen Wearing

I have not marked anything as currently worn yet! sorry!
Upload stats

| Count | Type |
| --- | --- |
| 16 | TShirt or Longsleeve |
| 12 | Tape / Vinyl / CD / Recording etc |
| 26 | Patch |
| 11 | Other Collectable |
| 1 | Battle Jacket |

Upload trade status

| Count | Type |
| --- | --- |
| 16 | Trade Only |
| 50 | Not for sale or trade |

Bands uploaded

| Count | Band |
| --- | --- |
| 4 | Iron Maiden |
| 4 | Judas Priest |
| 3 | Mercyful Fate |
| 3 | Megadeth |
| 3 | Voivod |
| 2 | Saxon |
| 2 | Onslaught |
| 2 | Bolt Thrower |
| 2 | Helloween |
| 2 | Obituary |
| 2 | Morbid Angel |
| 2 | King Diamond |
| 2 | Death |
| 2 | Rush |
| 2 | Bathory |
| 2 | KING CRIMSON |
| 2 | Carnivore |
| 2 | Slayer |
| 1 | Burzum |
| 1 | Destruction |
| 1 | Bestial Warlust |
| 1 | Exumer |
| 1 | Sadistik Exekution |
| 1 | Cathedral |
| 1 | Accept |
| 1 | Metallica Overkill Kreator Exodus |
| 1 | Sabbat |
| 1 | Napalm Death |
| 1 | Order From Chaos |
| 1 | Mayhem |
| 1 | Tiamat |
| 1 | Old Badges/pins |
| 1 | Venom |
| 1 | Destruction Exodus Helloween |
| 1 | Suffocation |
| 1 | Running Wild |
| 1 | Macabre |
| 1 | D.R.I. |
| 1 | Emperor |
| 1 | Wehrmacht |
| 1 | Samael |
| 1 | Black Metal Picture Discs |
| 1 | Septic Death |
| 1 | Black Sabbath |
| 1 | Malevolent Creation |
| 1 | PATCHES |
| 1 | Vinyl For Trade |
| 1 | Massacra |
| 1 | Pestilence |
| 1 | Celtic Frost |
| 1 | Benediction |
| 1 | Metallica |
| 1 | Massappeal |
| 1 | Necrophobic |
| 1 | Master's Hammer |
| 1 | Autopsy |

Show all bands

Last logged in

1 year 8 months ago

Member for

9 years 9 months

Is following...

No friends added/following