danieldeath
Trade history
3 pending seller/trader reviews
26 great seller/trader reviews
28 items received from others
More info click here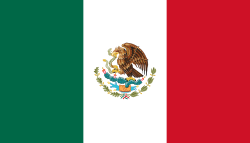 About
Tell us about yourself?:

my name is Daniel I'm a thrash maniac, I like heavy metal and thrash metal love, I live in Mexico !!

looking patches of old school thrash metal, death metal and NWOBHM!

TRADE ONLY BY REGISTERED MAIL, AS ORDINARY MAIL IS SHIT AND HAD BAD EXPERIENCES WITH ORDINARY MAIL!!

good trade I have not registered on the page/trades recorded on page :

IRON Lord
YURIAN_MARDAK
executioner87
Teutonic_Blitzkrieg
Nine Turning Mirrors(x2)
Markkos
Vinnie(x2)
Exhumator666
Vollhonk (x2)
Davidovski
Storvitor
TheePhilosopher
InfernalOverKill
EvilVinchs
SABBATRINITY
StillThrashed

What's your reason for joining tshirtslayer?:

Do you goto any festivals or shows?:

SLAYER-2
MEGADETH-1
IRON MAIDEN-1
WHIPLASH-1
Hell and Heaven metal fest 2014

Favourite album ?:

show no mercy, persecution mania,power and pain... etc.

How did you find out about TShirtSlayer? :

Last Seen Wearing

I have not marked anything as currently worn yet! sorry!
Upload stats

| Count | Type |
| --- | --- |
| 14 | TShirt or Longsleeve |
| 2 | Pin / Badge |
| 102 | Patch |
| 5 | Other Collectable |

Upload trade status

| Count | Type |
| --- | --- |
| 47 | Trade Only |
| 76 | Not for sale or trade |

Bands uploaded

| Count | Band |
| --- | --- |
| 6 | Judas Priest |
| 5 | Tank |
| 5 | King Diamond |
| 5 | Sepultura |
| 5 | Kreator |
| 4 | Manilla Road |
| 4 | Venom |
| 4 | Exumer |
| 4 | Midnight |
| 4 | Tokyo Blade |
| 3 | Onslaught |
| 3 | Mercyful Fate |
| 3 | Whiplash |
| 3 | Megadeth |
| 3 | Obituary |
| 3 | Overkill |
| 3 | Slayer |
| 3 | Destruction |
| 3 | Accept |
| 3 | Voivod |
| 3 | Anthrax |
| 2 | Skull Fist |
| 2 | Pestilence |
| 2 | Jaguar |
| 2 | Exodus |
| 2 | S.O.D. |
| 2 | Witchfynde |
| 2 | Napalm Death |
| 2 | Scorpions |
| 2 | Tankard |
| 2 | Infernal Majesty |
| 2 | Death |
| 2 | Saxon |
| 2 | Holocaust |
| 2 | Tyrant |
| 2 | Bolt Thrower |
| 2 | Angel Witch |
| 2 | Toxic Holocaust |
| 2 | Sacred Reich |
| 2 | Burstin Out |
| 1 | Toxik |
| 1 | Sadus |
| 1 | Cruel Force |
| 1 | Cirith Ungol |
| 1 | Mortal Sin |
| 1 | Slaughter Lord |
| 1 | AC/DC |
| 1 | Sortilege |
| 1 | Spider |
| 1 | M.O.D. |
| 1 | Oz |
| 1 | Rush |
| 1 | Gehennah |
| 1 | Risk |
| 1 | Gotham City |
| 1 | H-Bomb |
| 1 | Brocas Helm |
| 1 | Sodom |
| 1 | Amebix |
| 1 | Y&T |
| 1 | Tygers Of Pan Tang!!! |
| 1 | Testament |
| 1 | Metalucifer |
| 1 | Dark Star |
| 1 | Demilich |
| 1 | Krokus |
| 1 | Violence |
| 1 | Bathory |
| 1 | Warrant |
| 1 | Vulcain |
| 1 | Skid Row |
| 1 | Tygers Of Pan Tang |
| 1 | Ghost |
| 1 | Warlock |
| 1 | Sarcofago |
| 1 | Minotaur |
| 1 | Enforcer |
| 1 | Praying Mantis |
| 1 | Wolf |
| 1 | Deicide |
| 1 | Monstrosity |
| 1 | Scanner |
| 1 | Acid |
| 1 | Maiden |
| 1 | Black Sabbath |
| 1 | Motörhead |
| 1 | Grim Reaper |
| 1 | Blind Guardian |
| 1 | Battleaxe |
| 1 | Running Wild |
| 1 | Hellhammer |
| 1 | Megaton |
| 1 | Heavy Load |
| 1 | Triumphant |
| 1 | Dimmu Borgir |
| 1 | Randy |
| 1 | D.R.I. |
| 1 | Dio |
| 1 | Def Leppard |
| 1 | Metal Church |
| 1 | Bulldozer |
| 1 | Vital Remains |
| 1 | Nifelheim |
| 1 | MENTORS |
| 1 | Ratt |
| 1 | Bahimiron |
| 1 | Ahvawe |
| 1 | Inepsy |
| 1 | Mago De Oz |

Show all bands

Last logged in

8 months 1 week ago

Member for

6 years 9 months

Is following...

No friends added/following