BHMOXM

BHMOXM
is a TShirtSlayer supporter and wields the mighty sword!

Trade history
27 pending seller/trader reviews
133 great seller/trader reviews
1 neutral seller/trader reviews
59 items received from others
More info click here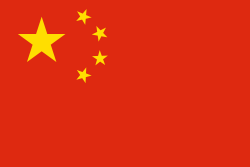 About
What's your reason for joining tshirtslayer?:

Do you goto any festivals or shows?:

Which bands are you into?:

How did you find out about TShirtSlayer? :

Last Seen Wearing

I have not marked anything as currently worn yet! sorry!
Upload stats

| Count | Type |
| --- | --- |
| 2 | Pin / Badge |
| 148 | Patch |
| 3 | Battle Jacket |

Upload trade status

| Count | Type |
| --- | --- |
| 1 | Wanted |
| 4 | Trade Only |
| 70 | Sale or Trade |
| 3 | Sale only |
| 75 | Not for sale or trade |

Bands uploaded

| Count | Band |
| --- | --- |
| 11 | Black Sabbath |
| 9 | Slayer |
| 9 | Iron Maiden |
| 8 | Venom |
| 7 | Rainbow |
| 6 | Anthrax |
| 6 | Sepultura |
| 6 | Megadeth |
| 5 | Tankard |
| 5 | Overkill |
| 5 | Motörhead |
| 4 | Saxon |
| 4 | Sarcofago |
| 4 | Sodom |
| 4 | Judas Priest |
| 4 | Dio |
| 4 | King Diamond |
| 4 | Mercyful Fate |
| 4 | Led Zeppelin |
| 4 | Bathory |
| 4 | Metallica |
| 4 | Coroner |
| 3 | Poison |
| 3 | Ostrogoth |
| 3 | Angel Witch |
| 3 | S.O.D. |
| 3 | Messiah |
| 3 | Mutilator |
| 3 | Midnight |
| 3 | Testament |
| 3 | Sacrifice |
| 3 | Sleep |
| 3 | Nuclear Assault |
| 3 | Exodus |
| 3 | Armoured Angel |
| 3 | AC/DC |
| 3 | Metal Church |
| 2 | Van Halen |
| 2 | Slaughter Lord |
| 2 | Flotsam & Jetsam |
| 2 | Magnesium |
| 2 | Scorpions |
| 2 | Kreator |
| 2 | UFO |
| 2 | Death Angel |
| 2 | Possessed |
| 2 | Exumer |
| 2 | Attomica |
| 2 | Morbid |
| 2 | Queensryche |
| 2 | Ironhawk |
| 2 | Toxik |
| 2 | SexTrash |
| 2 | Def Leppard |
| 2 | BLEAK HOUSE |
| 2 | Mefisto |
| 2 | Manowar |
| 2 | Haunt |
| 2 | Nazareth |
| 2 | Skid Row |
| 2 | Whitesnake |
| 2 | Sledgehammer |
| 2 | Blue Cheer |
| 2 | Riot |
| 2 | Uriah Heep |
| 2 | Witchfinder General |
| 2 | Helloween |
| 2 | Razor |
| 2 | Celtic Frost |
| 2 | Coven |
| 2 | Guns N' Roses |
| 2 | Crematory |
| 2 | Accept |
| 2 | Tormentor |
| 2 | Abigail |
| 2 | Protector |
| 2 | Destruction |
| 2 | Tabbasa |
| 2 | Sortilege |
| 2 | Kiss |
| 2 | Deep Purple |
| 2 | Mortuary |
| 2 | Gorguts |
| 1 | Raven |
| 1 | Artillery |
| 1 | Voivod |
| 1 | The Dead Youth |
| 1 | Crystal Zone |
| 1 | M.O.D. |
| 1 | Saint Vitus |
| 1 | Old Funeral |
| 1 | Witchfynde |
| 1 | Pink Floyd |
| 1 | Morbid Saint |
| 1 | Electric Lady |
| 1 | Sacrilege |
| 1 | Tredegar |
| 1 | Warfare |
| 1 | Deathrow |
| 1 | Persian Risk |
| 1 | Black Panther |
| 1 | Trouble |
| 1 | Alcest |
| 1 | Demon |
| 1 | Down |
| 1 | Bulldozer |
| 1 | Azylum |
| 1 | Gillan |
| 1 | Electrocution |
| 1 | Hellhammer |
| 1 | Proclamation |
| 1 | Vulcano |
| 1 | Kat |
| 1 | Choleraic |
| 1 | Anacrusis |
| 1 | Alkoholizer |
| 1 | Cirith Ungol |
| 1 | EvilDead |
| 1 | Violator |
| 1 | Acherozu |
| 1 | Schizo |
| 1 | Pentagram |
| 1 | Edge Of Sanity |
| 1 | Blasphème |
| 1 | Iommi |
| 1 | Mantas |
| 1 | Iron Reagan |
| 1 | Minotaur |
| 1 | Death SS |
| 1 | Sabbat |
| 1 | Annihilator |
| 1 | Mendes Prey |
| 1 | Blood Money |
| 1 | Gaskin |
| 1 | Overdrive |
| 1 | Acid |
| 1 | Nirvana |
| 1 | Sabbat (UK) |
| 1 | Exciter |
| 1 | Deathspell Omega |
| 1 | Tumourboy |
| 1 | Seax |
| 1 | Devastation |
| 1 | White Spirit |
| 1 | Alice Cooper |
| 1 | Lich King |
| 1 | Sadus |
| 1 | Revenge |
| 1 | Warlord |
| 1 | Charm Charm Chu |
| 1 | Judas Priest,Black Sabbath |
| 1 | Obituary |
| 1 | Pestilence |
| 1 | Fastkill |
| 1 | Onslaught |
| 1 | Suicidal Angels |
| 1 | Pagan Altar |
| 1 | Hawkwind |
| 1 | Metalucifer |
| 1 | Parasite |
| 1 | Diamond Head |
| 1 | Discharge |
| 1 | Necrophiliac |
| 1 | Holy Moses |
| 1 | Faster Alcoholics |
| 1 | Black Knight |
| 1 | Sacred Reich |
| 1 | Quiet Riot |
| 1 | Gorgon |
| 1 | Savage Grace |
| 1 | Darkness |
| 1 | Ibexmoon |
| 1 | Torch |
| 1 | Queen |
| 1 | Birth Ritual |
| 1 | Coven 666 |
| 1 | Broken Bones |
| 1 | Ancestor |
| 1 | Dark Wizard |
| 1 | Rush |
| 1 | Dark Angel |
| 1 | Iron Angel |
| 1 | Living Death |
| 1 | Tang Dynasty |
| 1 | Tygers Of Pan Tang |
| 1 | Thin Lizzy |
| 1 | Headlight |
| 1 | Battleaxe |
| 1 | Flotsam And Jetsam |
| 1 | Whiplash |
| 1 | 唐朝 |
| 1 | Omen |
| 1 | Yes |
| 1 | Rigor Mortis |
| 1 | Blitzkrieg |

Show all bands

Last logged in

24 min 36 sec ago

Member for

3 years 6 months

Is following...


Lyx, Sickdog, Tonabnehmer, Vinnie, Starside-Relics, DethronedEmperor23, Overactive Imag..., MadButcher1221, NEC