Badger Parade
Trade history
0 items received from others
This member does not have any trade history.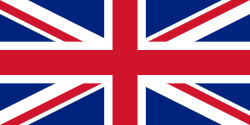 About
Tell us about yourself?:

From UK.
Likes: Sabbath, Slayer, Karma to Burn, The Haunted, The Sword, Seether.
Been collecting shirts since the late 70's.

What's your reason for joining tshirtslayer?:

Interested in cool merch.

Do you goto any festivals or shows?:

Bloodstock, Graspop.
Cool vibes, cool bands.

How did you find out about TShirtSlayer? :

Last Seen Wearing

I have not marked anything as currently worn yet! sorry!
Upload stats

| Count | Type |
| --- | --- |
| 193 | TShirt or Longsleeve |
| 1 | Other Collectable |
| 1 | Battle Jacket |

Upload trade status

| Count | Type |
| --- | --- |
| 195 | Not for sale or trade |

Bands uploaded

| Count | Band |
| --- | --- |
| 15 | Rush |
| 10 | Black Sabbath |
| 10 | Led Zeppelin |
| 8 | Tool |
| 7 | Metallica |
| 7 | Slayer |
| 7 | Motörhead |
| 6 | Pink Floyd |
| 5 | Pearl Jam |
| 5 | Heaven & Hell |
| 5 | Opeth |
| 5 | Anthrax |
| 4 | COHEED AND CAMBRIA |
| 4 | Alice Cooper |
| 4 | Iron Maiden |
| 4 | Clutch |
| 4 | Soulfly |
| 4 | Ozzy Osbourne |
| 3 | Morbid Angel |
| 3 | AC/DC |
| 3 | Slipknot |
| 3 | The Rolling Stones |
| 3 | Immortal |
| 3 | Scorpions |
| 2 | Sodom |
| 2 | Airbourne |
| 2 | Karma To Burn |
| 2 | Megadeth |
| 2 | Lawnmower Deth |
| 2 | Thunder |
| 2 | Deep Purple |
| 2 | Sepultura |
| 2 | Testament |
| 2 | Queens Of The Stone Age |
| 2 | Iced Earth |
| 2 | UFO |
| 2 | Kiss |
| 2 | Unleashed |
| 2 | Hell |
| 2 | Aerosmith |
| 2 | Killswitch Engage |
| 2 | Judas Priest |
| 2 | Ghost |
| 2 | Mayhem |
| 2 | The Haunted |
| 1 | Ensiferum |
| 1 | Watain |
| 1 | W.A.S.P. |
| 1 | Dream Theater |
| 1 | 3 Inches Of Blood |
| 1 | Mindfunk |
| 1 | Equilibrium |
| 1 | Diamond Head |
| 1 | Trivium |
| 1 | Kreator |
| 1 | Evile |
| 1 | STILL REMAINS |
| 1 | Moonsorrow |
| 1 | Triptykon |
| 1 | Steel Panther |
| 1 | Monster Magnet |
| 1 | All That Remains |
| 1 | Behemoth |
| 1 | System Of A Down |
| 1 | ZZ Top |
| 1 | Blackfoot |
| 1 | Nevermore |
| 1 | Xentrix |
| 1 | The Sword |
| 1 | OZRIC TENTACLES |
| 1 | Saxon |
| 1 | Kings X |
| 1 | Mercyful Fate |
| 1 | Machine Head |
| 1 | Rainbow |
| 1 | Kyuss Lives! |
| 1 | Dimmu Borgir |
| 1 | MC5 |
| 1 | Witch Tripper |
| 1 | Stone Sour |
| 1 | Santana |
| 1 | Within Temptation |
| 1 | Mastodon |
| 1 | Rammstein |
| 1 | Decapitated |
| 1 | The Black Crowes |
| 1 | Beholder |
| 1 | Zyklon |
| 1 | THE HIVES |
| 1 | CREAM |
| 1 | Akercocke |
| 1 | Jimmy Page |
| 1 | WAYSTED |
| 1 | Dissection |
| 1 | KING CRIMSON |
| 1 | Sacred Reich |
| 1 | PORCUPINE TREE |
| 1 | Admiral Sir Cloudesley Shovell |
| 1 | Dragonforce |
| 1 | Probot |
| 1 | RAGING SPEEDHORN |
| 1 | Nightwish |
| 1 | Hawkwind |
| 1 | Paradise Lost |
| 1 | Napalm Death |
| 1 | Foreigner |
| 1 | Primordial |
| 1 | At The Gates |
| 1 | Children Of Bodom |

Show all bands

Last logged in

1 year 6 months ago

Member for

9 years 3 months

Is following...

No friends added/following