AbysmalWind
Trade history
9 pending seller/trader reviews
35 great seller/trader reviews
0 items received from others.
More info click here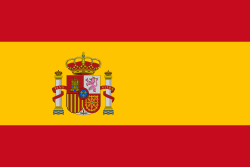 About
Tell us about yourself?:

Those who fear the dark...shall never see the light...

------------------------------------

USERS I'VE SUCCESSFULLY DEALT WITH :

-Mexico : Oldschoolbear, theantarex, thrashmaniacfelipe, wehrlx, thunderholder, RodolfoDelanoe.
-Germany : Supoxi, Necrophil, extremeaggression, shellfire_defense, envenometal, Stillthrashed, NoneFuckingHeavier (ex-Michael Dohmen), dubtribe, Locke, BlazingHatred
-Spain: Corrosive, wildmosh, ToxicTwin, HankIV, eduardomr, mmisanthropy, Seanscoil, EmPaLaDoR, blood_division
-Chile: Harbardr, juanjotec
-Netherlands: Ravishing Grimness
-Finland : Kertalaaki, PEELO, Valittu
-USA: darkness1980s, voice of the soul, hungbyintestines, Thrashmaster, bad_american1992, Bianca I.M.C., SlaytanicScumdog, odder7, toxicdeath06, DetronedEmperor23, Sonnambula, deadmildred, nameless_rites, blackmarsh316, Joel, Fimbulvintr, Disciple542
-England: Doyle92, Starscream, ercoke pasa de todo, mndf
-Australia: Rotten, Vikingdantheman, Centaur190, lordgorefreak
-Belgium: metbrab
-China : 嘻劷鸯 (Steve), Morbideath, BHMOXM
-Brazil : Lex_Metal
-Hungary: decimator_moe
-Sweden: possessedbyfire
-Austria: GoatMaiden, Chapel of Ghouls
-Czech Republic: Exhumator666
-Belarus: gm69station
-Indonesia: Rockgrave
-Italy: Bert, Nuclear Bear
-Poland: Azrik1388
-Israel: MadButcher1221
-Bulgaria: Zixul
-Colombia: whiteravenmetal

Thank you all guys!

BLACKLIST:

-Indonesia: agung kushartanto (feel like wasting your time? It seems this loser has plenty... Only to eventually back out. FOAD)
-China: deaththrash - more of the same. Obnoxious timewaster. FOAD

If you've dealt with me and don't see your nickname on this list, hit me up ;)

What's your reason for joining tshirtslayer?:

Just for showing off my stuff / trading / selling (as long as "howmuchers" let me do so...)

Do you goto any festivals or shows?:

Sure, the smaller the better though...

How did you find out about TShirtSlayer? :

Last Seen Wearing

I have not marked anything as currently worn yet! sorry!
Last logged in

10 hours 32 min ago

Upload stats

| Count | Type |
| --- | --- |
| 1 | TShirt or Longsleeve |
| 1 | Battle Jacket |

Upload trade status

Bands uploaded

| Count | Band |
| --- | --- |
| 1 | Sabbat |
| 1 | Nunslaughter |
| 1 | Katharsis |
| 1 | Pseudogod |

Member for

6 years 1 month

Is following...


MelFromHell, VoiceOfTheSoul, Spectrum, BeerThrower, EmPaLaDoR, Lex_Metal, Plague, kertalaaki, Demolition_hell..., exumer_09, Hárbarðr, VisualAggression, ToxicTwin, X.Toxic