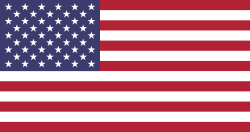 XrissXrass
Primary tabs
Trade history
This member does not yet have any sent trade reviews/history
About
Tell us about yourself?:

As pertains to this specific site...love all music. Along with the tapes, cds, & LPs I've also been collecting band/media related apparel since around the turn of the century. I created what I guess this site would seem a "battle jacket" 15 years ago, born out of the fact that my favorite hoodie (Tool within a red and white pill logo) became unwearable for whatever reason. So I cut the logo out of the hoodie and safety-pinned it, punk rock style, to the top back of an army surplus store military jacket. From there I started adding pins and patches and such, as one does. Eventually that particular jacket was decommissioned due to being a bit too worn out however I simply transferred the ephemera onto a new one and added a great clothe back patch of crass to commemorate/christen the new jacket. That was probably 9 or 10 years ago itself now. I certainly wear it less the older I get, just find less situations it feels appropriate in other than concerts and shows. Also have a couple other hoodies, tool is the one I use the most. But in probably have nearly 100 band shirts and the like, long sleeved, short, hats, hoodies. All different types of bands from tool and deftones to cradle of filth to dead Kennedys and bad religion to the beatles and zeppelin to radiohead and wilco to elliott smith and bright eyes and many more since starting in 2001. And I'm from southeastern Pennsylvania.

What's your reason for joining tshirtslayer?:

I kept stumbling upon it when searching for versions of old memorabilia I used to own. Images would lead back to having been posted here as someone's proud trophy. Figured I have some stuff might warrant attention here.

Do you goto any festivals or shows?:

Obviously not this year. Been to several Bonnaroos and Ozzfests, along w dozens of single band concerts and 100s of local and indie shows.

Which bands are you into?:

How did you find out about TShirtSlayer? :

Thru google searches for old school apparel I used to own.
Member for

1 month 3 weeks

Last logged in

1 month 3 weeks ago
This member has not yet uploaded anything :(