xasthur1349

xasthur1349
is a TShirtSlayer supporter and wields the mighty sword!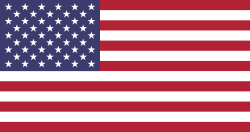 About
Do you goto any festivals or shows?:

Favourite album ?:

Gorgoroth - Pentagram, Sargeist - Satanic Black Devotion, Gorgoroth - Under The Sign of Hell

Which bands are you into?:

Last Seen Wearing

I have not marked anything as currently worn yet! sorry!
This user is having email problems! They might not receive your notifications / messages for now.
Last logged in

49 sec ago

Member for

2 years 4 months

Upload stats

| Count | Type |
| --- | --- |
| 25 | TShirt or Longsleeve |
| 25 | Tape / Vinyl / CD / Recording etc |
| 14 | Pin / Badge |
| 71 | Patch |
| 4 | Other Collectable |
| 7 | Hooded Top |
| 3 | Battle Jacket |

Upload trade status

| Count | Type |
| --- | --- |
| 110 | Trade Only |
| 33 | Sale or Trade |
| 6 | Not for sale or trade |

Bands uploaded

| Count | Band |
| --- | --- |
| 13 | ARCHGOAT |
| 13 | Mayhem |
| 11 | Black Witchery |
| 11 | Proclamation |
| 9 | Beherit |
| 6 | Pseudogod |
| 6 | Revenge |
| 6 | Wolves In The Throne Room |
| 5 | Blasphemy |
| 5 | Burzum |
| 5 | Intolitarian |
| 4 | Skogen |
| 4 | 1349 |
| 4 | Der Sturmer |
| 3 | Gorgoroth |
| 3 | Void Meditation Cult |
| 3 | Amon Amarth |
| 3 | Spear Of Longinus |
| 3 | Craft |
| 3 | Sargeist |
| 3 | Demoncy |
| 3 | Nyogthaeblisz |
| 3 | Drowning The Light |
| 3 | Leviathan |
| 3 | Morbid |
| 3 | Inquisition |
| 3 | TEITANBLOOD |
| 3 | Hetroertzen |
| 3 | Rotting Christ |
| 3 | Surrender Of Divinity |
| 3 | None |
| 2 | Pest |
| 2 | Mgła |
| 2 | Wulkanaz |
| 2 | Beastcraft |
| 2 | Death |
| 2 | Wrathprayer |
| 2 | Watain |
| 2 | Taake |
| 2 | Katharsis |
| 2 | Darkthrone |
| 2 | Deiphago |
| 2 | Venom |
| 2 | Black Cilice |
| 2 | Full Of Hell |
| 2 | Behemoth |
| 2 | Valoton |
| 2 | Forgotten Woods |
| 2 | Warwulf |
| 2 | Dissection |
| 2 | Summoning |
| 2 | Horna |
| 2 | Tormentor |
| 2 | Judas Iscariot |
| 2 | Bestial Warlust |
| 2 | 13th Moon |
| 2 | Tetragrammacide |
| 2 | Kult Ov Azazel |
| 2 | Enslaved |
| 2 | Satanic Warmaster |
| 2 | Led Zeppelin |
| 2 | Bathory |
| 2 | Cult Of Fire |
| 2 | Bölzer |
| 2 | Krieg |
| 2 | Les Légions Noires |
| 2 | Sheol |
| 2 | Morbosidad |
| 2 | Genocide Shrines |
| 2 | Conqueror |
| 1 | God Beheading |
| 1 | Lurker Of Chalice |
| 1 | Alfarmania |
| 1 | She'ol |
| 1 | The Body |
| 1 | Drudensang |
| 1 | Kaosritual |
| 1 | Amystery |
| 1 | Profanatica |
| 1 | Ash Borer |
| 1 | Moonblood |
| 1 | Echtra |
| 1 | Black Sabbath |
| 1 | Sortilegia |
| 1 | Alraune |
| 1 | Urgehal |
| 1 | Tomhet |
| 1 | Paysage D'Hiver |
| 1 | Acherontas |
| 1 | Striborg |
| 1 | Svartrit |
| 1 | Xasthur |
| 1 | Solanum |
| 1 | Waldgeflüster |
| 1 | Satanic Skinhead Propaganda |
| 1 | Mare |
| 1 | Deathkey |
| 1 | Antediluvian |
| 1 | Carpathian Forest |
| 1 | Deathangle Absolution Records |
| 1 | Gothmog |
| 1 | Enthroned |
| 1 | Achertonas |
| 1 | Anal Blasphemy |
| 1 | Sabbat |
| 1 | Mütiilation |
| 1 | Irreverent |
| 1 | Metalucifer |
| 1 | Darkened Nocturn Slaughtercult |
| 1 | Vlad Tepes |
| 1 | Death Worship |
| 1 | Impiety |
| 1 | Violent Force |
| 1 | Waldgefluester |
| 1 | Teratism |
| 1 | I Shalt Become |
| 1 | NUCLEAR WAR NOW |
| 1 | שְׁאוֹל |

Show all bands

Friends


xasthur1349