xasthur1349

xasthur1349
is a TShirtSlayer supporter and wields the mighty sword!

Trade history
5 pending seller/trader reviews
22 great seller/trader reviews
29 items received from others.
More info click here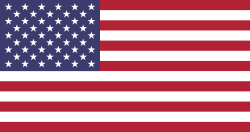 About
Tell us about yourself?:

In addition to the items uploaded here, my music collection for sale / trade can be seen here: https://www.discogs.com/user/xasthur1349/collection
-
-
Wantlist:

If you don't have anything on my wantlist and are interested in an item, please PM me a cash offer, don't ask "how much?". Thank you.

If I don't have anything you want but you have something on my wantlist, please reach out as I may be willing to buy your item.

-
Tapes:
- Willing to consider tapes I don't already have from any of the following bands (dubbed and bootleg tapes are okay as well): 1349, AMSG, Amystery, Archgoat, Armagedda, Asagraum, Baptism, Beastcraft, Beherit, Behexen, Bestia Arcana, Black Witchery, Blasphemy, Bring Me The Horizon, Burzum, Conqueror, Craft, Cult of Fire, Darkened Nocturn Slaughtercult, Darkthrone, Deathkey, Demoncy, Depressive Silence, Drowning the Light, Drudensang, Enthauptung, Gehenna, Gorgoroth, Hellvetron, Heresiarch, Horna, I Shalt Become, Inquisition, Intolitarian, Judas Iscariot, Kadotus, Kaosritual, Katharsis, Korgonthurus, Krypt, Malifices, Mare, Mayhem, Moon, Mutiilation, Nargaroth, Necroplasma, Nightbringer, Nigrummagia, Nyogthaeblisz, One Tail One Head, Ormgard, Paysage D'Hiver, Pest, Pseudogod, Revenge, Ritual Death, Ruhr Hunter, Sargeist, Satanic Warmaster, Skagos, Sorcier Des Glaces, Sortilegia, Striborg, Teratism, Tetragrammacide, Throne, Throne of Katarsis, Tormentor, Tsjuder, Ulver, Urgehal, Void Meditation Cult, Watain, Wod, Wolves in the Throne Room

-
- I am also open to candles, incense, and various burnables. Please send / link pictures with a short description.
- Food (ex. fruit, honey, etc.) and drink (ex. wine, mead, etc.) and other ingestibles are okay.
- Black Leather (vegan is preferred, but genuine is okay as well) / cloth / denim / other fabric patches for my crusters which are falling apart

Which bands are you into?:

Last Seen Wearing

I have not marked anything as currently worn yet! sorry!
This user is having email problems! They might not receive your notifications / messages for now.
Last logged in

2 hours 3 min ago

Upload stats

| Count | Type |
| --- | --- |
| 21 | TShirt or Longsleeve |
| 24 | Tape / Vinyl / CD / Recording etc |
| 12 | Pin / Badge |
| 61 | Patch |
| 2 | Other Collectable |
| 6 | Hooded Top |

Upload trade status

| Count | Type |
| --- | --- |
| 3 | Trade Only |
| 121 | Sale or Trade |
| 2 | Not for sale or trade |

Bands uploaded

| Count | Band |
| --- | --- |
| 13 | ARCHGOAT |
| 11 | Black Witchery |
| 10 | Beherit |
| 9 | Mayhem |
| 9 | Proclamation |
| 6 | Revenge |
| 6 | Pseudogod |
| 6 | Intolitarian |
| 6 | Burzum |
| 5 | Wolves In The Throne Room |
| 5 | Blasphemy |
| 5 | Sargeist |
| 4 | 1349 |
| 4 | Skogen |
| 4 | Nyogthaeblisz |
| 4 | Drowning The Light |
| 4 | Craft |
| 4 | Leviathan |
| 4 | Behemoth |
| 4 | Gorgoroth |
| 3 | Judas Iscariot |
| 3 | Surrender Of Divinity |
| 3 | Darkthrone |
| 3 | Katharsis |
| 3 | Spear Of Longinus |
| 3 | Beastcraft |
| 3 | Amon Amarth |
| 3 | Forgotten Woods |
| 3 | 13th Moon |
| 3 | TEITANBLOOD |
| 3 | Morbid |
| 2 | Bölzer |
| 2 | Krieg |
| 2 | Bathory |
| 2 | Tetragrammacide |
| 2 | Inquisition |
| 2 | Morbosidad |
| 2 | Urgehal |
| 2 | Conqueror |
| 2 | Void Meditation Cult |
| 2 | Kult Ov Azazel |
| 2 | Mgła |
| 2 | Pest |
| 2 | Mütiilation |
| 2 | Led Zeppelin |
| 2 | Wulkanaz |
| 2 | Moonblood |
| 2 | Vlad Tepes |
| 2 | Sheol |
| 2 | Wrathprayer |
| 2 | Les Légions Noires |
| 2 | Black Cilice |
| 2 | Genocide Shrines |
| 2 | Acherontas |
| 2 | Demoncy |
| 2 | Warwulf |
| 2 | Death |
| 2 | Taake |
| 2 | Satanic Skinhead Propaganda |
| 2 | Gothmog |
| 2 | Der Sturmer |
| 2 | Venom |
| 2 | Deathkey |
| 2 | Operation Werewolf |
| 2 | Full Of Hell |
| 2 | Kult Of Azazel |
| 2 | Valoton |
| 2 | Xasthur |
| 2 | Waldgeflüster |
| 2 | Satanic Warmaster |
| 2 | Dissection |
| 2 | Watain |
| 2 | Bestial Warlust |
| 2 | Cult Of Fire |
| 2 | Horna |
| 1 | Striborg |
| 1 | Nightforest |
| 1 | Sabbat |
| 1 | I Shalt Become |
| 1 | Nightbringer |
| 1 | Alfarmania |
| 1 | Teratism |
| 1 | Metalucifer |
| 1 | Tormentor |
| 1 | Nigrummagia |
| 1 | AMSG |
| 1 | Impiety |
| 1 | Hellhammer |
| 1 | Lurker Of Chalice |
| 1 | Solanum |
| 1 | Nargaroth |
| 1 | Kaosritual |
| 1 | Carpathian Forest |
| 1 | The Body |
| 1 | God Beheading |
| 1 | Ash Borer |
| 1 | Behexen |
| 1 | Profanatica |
| 1 | Thy Light |
| 1 | Noctivagant |
| 1 | שְׁאוֹל |
| 1 | Rotting Christ |
| 1 | Black Sabbath |
| 1 | Antaeus |
| 1 | Algiz |
| 1 | She'ol |
| 1 | Enthroned |
| 1 | Tomhet |
| 1 | Svartrit |
| 1 | Kampfar |
| 1 | Cathedral Of The Black Goat |
| 1 | Anal Blasphemy |
| 1 | Coldworld |
| 1 | Echtra |
| 1 | Shadow Woods Metal Festival |
| 1 | Ildjarn |
| 1 | Nastrond |
| 1 | Enslaved |
| 1 | Irreverent |
| 1 | Antediluvian |
| 1 | Happy Days |
| 1 | Summoning |
| 1 | Heresiarch |
| 1 | Alraune |
| 1 | Exiled From Light |
| 1 | Darvaza |
| 1 | Deiphago |
| 1 | Black Feast |
| 1 | Death Worship |
| 1 | Deathangle Absolution Records |
| 1 | Violent Force |
| 1 | Scorned |
| 1 | Mare |
| 1 | Paysage D'Hiver |
| 1 | Hetroertzen |
| 1 | Black Funeral |
| 1 | NUCLEAR WAR NOW |
| 1 | Baptism |
| 1 | Darkened Nocturn Slaughtercult |

Show all bands

Member for

3 years 3 months

Is following...


xasthur1349