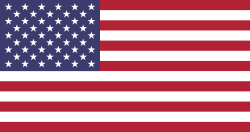 Redwire
Primary tabs
Trade history
This member does not yet have any sent trade reviews/history
About
Tell us about yourself?:

Older Metalhead from the U S or whats left of it- Musically my taste evolved very much like the main character in the movie SLC, but leaned more toward the crossover thrash, like DRI, Minor Threat, Beyond Possession, Die Kreuzen, Raw Power, you get the idea. Primarily Metalhead, however, have found in my age the gift of ambient music as well, like Master Boot Record- it's good to just tune out others ideology's or politics & bs-you can hear yourself think as well as see your own pathway more clearly. Any spare, Positive Energy to all.

What's your reason for joining tshirtslayer?:

My time is running out-so is yours, but its never to late to meet, and just be among like-minded individuals-face it, we are a rare breed, personally, wouldn't want it any other way. And of course buy, sell, trade, gaze upon cool stuff collected .

Do you goto any festivals or shows?:

Only local shows. Tried to go to a fest when i was much younger- instead we woke up in Mexico with a busted out windshield & pink flamingo yard ornaments stuck in the radiator, grand times in the 80's. Sometimes you just can't make it to the show-life lesson.

Favourite album ?:

No way, cannot determine with current or future technology- too much good stuff.

Which bands are you into?:

How did you find out about TShirtSlayer? :

Searching for band merch, have seen this site a few times before. today we join.
Member for

1 month 2 weeks

Last logged in

1 week 3 days ago
This member has not yet uploaded anything :(