R21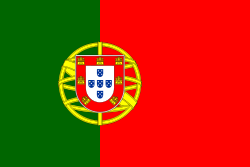 About
Tell us about yourself?:

Huge metal fan from Portugal!

What's your reason for joining tshirtslayer?:

Favourite album ?:

Difficult choice i have a lot of them, since Stratovarius to maiden to symphony x etc

Which bands are you into?:

Last Seen Wearing

I have not marked anything as currently worn yet! sorry!
Last logged in

1 month 3 weeks ago

Member for

2 years 11 months

Upload stats

| Count | Type |
| --- | --- |
| 6 | TShirt or Longsleeve |
| 18 | Tape / Vinyl / CD / Recording etc |
| 3 | Pin / Badge |
| 105 | Patch |
| 12 | Other Collectable |
| 11 | Battle Jacket |

Upload trade status

| Count | Type |
| --- | --- |
| 2 | Wanted |
| 10 | Sold |
| 1 | Sale or Trade |
| 8 | Sale only |
| 134 | Not for sale or trade |

Bands uploaded

| Count | Band |
| --- | --- |
| 78 | Iron Maiden |
| 6 | Slayer |
| 6 | Judas Priest |
| 5 | Saxon |
| 5 | Deep Purple |
| 5 | Kamelot |
| 5 | Black Sabbath |
| 5 | Bolt Thrower |
| 5 | Wolf |
| 4 | Def Leppard |
| 4 | Venom |
| 4 | Dio |
| 4 | Amon Amarth |
| 4 | Vader |
| 4 | King Diamond |
| 3 | Rhapsody |
| 3 | Bon Jovi |
| 3 | Destruction |
| 3 | W.A.S.P. |
| 3 | Motörhead |
| 3 | Enforcer |
| 3 | Carcass |
| 3 | Kreator |
| 3 | Rainbow |
| 3 | Ghost |
| 3 | Sodom |
| 3 | Warpath |
| 3 | Metallica |
| 3 | Anthrax |
| 3 | Whitesnake |
| 3 | Opeth |
| 3 | Etc. |
| 2 | Mötley Crüe |
| 2 | Iced Earth |
| 2 | Celtic Frost |
| 2 | Wintersun |
| 2 | Sepultura |
| 2 | Lemmy |
| 2 | Cirith Ungol |
| 2 | Midnight Priest |
| 2 | Repulsor |
| 2 | Bruce Dickinson |
| 2 | Lividity |
| 2 | Blind Guardian |
| 2 | Demon Eyes |
| 2 | Gamma Ray |
| 2 | Cannibal Corpse |
| 2 | Obituary |
| 2 | Ensiferum |
| 2 | Van Halen |
| 2 | Rhapsody Of Fire |
| 2 | Manowar |
| 2 | Type O Negative |
| 2 | At The Gates |
| 2 | Thin Lizzy |
| 2 | Death |
| 2 | AC/DC |
| 2 | Master |
| 2 | Black Label Society |
| 2 | Power From Hell |
| 2 | Savatage |
| 2 | Helloween |
| 2 | Jimi Hendrix |
| 1 | Vio-Lence |
| 1 | Tröjan |
| 1 | Tokyo Blade |
| 1 | Nifelheim |
| 1 | Spider |
| 1 | Witchtrap |
| 1 | Dream Evil |
| 1 | Benediction |
| 1 | Twisted Sister |
| 1 | Various Artist |
| 1 | Blood Money |
| 1 | Dimmu Borgir |
| 1 | Samson |
| 1 | Nocturnal |
| 1 | Massacre |
| 1 | Onslaught |
| 1 | Vampire |
| 1 | Eye Of The Enemy |
| 1 | Pungent Stench |
| 1 | KISS |
| 1 | Sonata Arctica |
| 1 | Exmortus |
| 1 | Biohazard |
| 1 | Loudness |
| 1 | Death Angel |
| 1 | Nevermore |
| 1 | Protector |
| 1 | RAZOR |
| 1 | Queen |
| 1 | Skid Row |
| 1 | Accept |
| 1 | Randy Rhoads |
| 1 | Dead Kennedys |
| 1 | Rush |
| 1 | Judas Priest Eluveitie Running Wild |
| 1 | Mercifull Fate |
| 1 | Kiss |
| 1 | Risk |
| 1 | Mors Principum Est |
| 1 | Etc |
| 1 | Ratt |
| 1 | St.Peter |
| 1 | Luca Turilli |
| 1 | Hipocrisy |
| 1 | Machine Head |
| 1 | Warrant |
| 1 | Switchtense |
| 1 | Orphaned Land |
| 1 | Girlschool |
| 1 | Enforcer Kreator Megadeath Angelus Apatrida |
| 1 | Nightwish |
| 1 | Meat Loaf |
| 1 | Megadeth |
| 1 | Budgie |
| 1 | Malevolent Creation |
| 1 | Shadow Host |
| 1 | Gehennah |
| 1 | Tyr Running Wild |
| 1 | Led Zeppelin |
| 1 | Cancer |
| 1 | Gorefest |
| 1 | Exodus |
| 1 | Sacred Reich |
| 1 | Gary Moore |
| 1 | Kalmah |
| 1 | Diamond Head |
| 1 | Guns N' Roses |
| 1 | Legion Of The Damned |
| 1 | Mercyful Fate |
| 1 | Jack Daniels |
| 1 | Stratovarius |
| 1 | Unisonic |
| 1 | Halford |
| 1 | Unearth |
| 1 | Manilla Road |
| 1 | Excel |
| 1 | Firewind |
| 1 | Municipal Waste |
| 1 | Alter Bridge |
| 1 | Infernal Majesty |
| 1 | Praying Mantis |
| 1 | Children Of Bodom |
| 1 | Arch Enemy |
| 1 | HammerFall |
| 1 | Midnight |
| 1 | Attick Demons |
| 1 | Morbid Angel |
| 1 | Terror Empire |
| 1 | Uriah Heep |
| 1 | Symphony X |
| 1 | Dream Theater |
| 1 | Running Wild |
| 1 | Warlord |
| 1 | Angra |
| 1 | Candlemass |
| 1 | Dismember |
| 1 | Edguy |
| 1 | Goatlord |
| 1 | Eluveitie |
| 1 | Krokus |
| 1 | Heavens Gate |
| 1 | Dynamite |
| 1 | Prayers Of Sanity |
| 1 | Testament |
| 1 | Tarantula |
| 1 | Acid Drinkers |
| 1 | Angelus Apatrida |
| 1 | Ozzy Osbourne |
| 1 | Totenmond |
| 1 | Countess |
| 1 | Avantasia |
| 1 | Nuclear Assault |
| 1 | Revolution Within |
| 1 | Uncle Acid |
| 1 | Exciter |
| 1 | Black Metal |
| 1 | Samurai |
| 1 | Epica |

Show all bands

Friends


buehrmar96, nice evil, leswhite, SilverShadow, Gwynbleidd, Metal Militia, hatedoctor41, DEAD MOON, RavenEffect, music4u, MayhemWithKang, Oldschool, AdrianKitchen, misantrhopic, toxikdeath06, Lex_Metal, serviceheft, ACES HIGH, Sickdog