punkmetalhead
Trade history
1 items received from others.
This member does not have any trade history.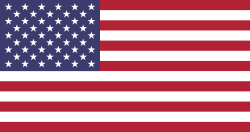 About
Tell us about yourself?:

I'm from Philadelphia, Pennsylvania. I was on here before because I liked metal, but was treated poorly because of what I looked and listened to music outside of metal as well as releasing forums where I got criticism from. I'm here to tell you that I still like the stuff that's outside of metal and the metal music I listened to has expanded and I have had some changes of how I looked since my last time I was there and if I for some reason you have a reason to criticize then don't say anything go away I am who I am. My biggest territory is Gothic Metal with favorites including Lacuna Coil, Type O Negative, My Dying Bride, Tiamat etc.. I also enjoy, Thrash Metal, NWOBHM, speed metal, old school death metal, Melodic Black Metal, Symphonic Metal, Doom Metal, Death-Doom, Progressive Metal, Alternative Metal and hell I can even listen to Nu-metal. I'm real open to any style besides metalcore, deathcore, mathcore, or Grindcore.

I don't accept Racism, Homophobia, emos and emo music, or Conservative views!

Instagram: mr.raven_

Favorite Metal Albums:

Metallica - Kill em' All, Ride The Lightning, Master of Puppets
Type O Negative - Slow, Deep, and Hard, October Rust
Lacuna Coil - Comalies, Broken Crown Halo, Delirium
Iron Maiden - Iron Maiden
My Dying Bride - Turn Loose The Swans, The Angel and the Dark River
Tiamat - Clouds, Wildhoney
Paradise Lost - Gothic
Machine Head - The Blackening
Graveworm - When Daylights Gone, As the Angels Reach the Beauty
Poisonblack - Escapexstacy
Megadeth - Killing is My Business...And Business is Good!, Rust in Peace
Black Sabbath - Paranoid
Accept - Metal Heart
Anathema - Eternity, The Silent Enigma
Theatre of Tragedy - Theatre of Tragedy
Death Angel - The Ultra-Violence

Favorite Non-Metal Albums:

Green Day - American Idiot, 21st Century Breakdown
Pink Floyd - Wish You Were Here, The Wall
The Cure - Pornography
The Beatles - Please Please Me, A Hard Day's Night, Sgt. Peppers Lonely Hearts Club Band
HIM - Greatest Love Songs Vol. 666, Venus Doom, Screamworks: Love in Theory and Practice: Chapters 1-13
Korn - Korn

See What I Did there? I wrote those albums because I'm not a elitist, I can listen to something that is not metal and still listen to Metal, Do Not Judge! Open your horizons, but not to Pop..... Or Rap.... Or Metalcore.

What's your reason for joining tshirtslayer?:

Do you goto any festivals or shows?:

I've only been to a few shows though I wish I can go to some festivals and concerts of bands I wish to see.

First Concert: Rush Clockwork Angels 2012 Tour

I also saw:

Green Day
Black Sabbath
Hellyeah
Halestorm
Paul McCartney
Megadeth with Havok, Suicidal Tendecies and Children of Bodom
Lacuna Coil
Kreator with Obituary
Gojira with Opeth, Mastodon and Eagles of Death Metal
Metallica Worldwired Tour
Iron Maiden
Anathema

Which bands are you into?:

How did you find out about TShirtSlayer? :

Before the first time I went to this site it was from a fellow friend of mine who told me about a metal site where you can meet metalheads.
Last logged in

3 weeks 4 days ago

Upload stats

| Count | Type |
| --- | --- |
| 5 | TShirt or Longsleeve |
| 2 | Patch |
| 2 | Hooded Top |
| 3 | Battle Jacket |

Upload trade status

| Count | Type |
| --- | --- |
| 12 | Not for sale or trade |

Bands uploaded

| Count | Band |
| --- | --- |
| 4 | Anathema |
| 4 | Lacuna Coil |
| 4 | Type O Negative |
| 4 | Megadeth |
| 3 | HIM |
| 3 | Paradise Lost |
| 2 | Slayer |
| 2 | Tiamat |
| 2 | Moonspell |
| 2 | King Diamond |
| 2 | Metallica |
| 2 | Iron Maiden |
| 2 | Motörhead |
| 2 | Cky |
| 2 | THEATRE OF TRAGEDY |
| 2 | Death |
| 2 | Judas Priest |
| 2 | Celtic Frost |
| 2 | My Dying Bride |
| 1 | Machine Head |
| 1 | Sex Pistols |
| 1 | Misfits |
| 1 | Dead Kennedys |
| 1 | Black Flag |
| 1 | Sentenced |
| 1 | Exodus |
| 1 | Lamb Of God |
| 1 | The Gathering |
| 1 | Graveworm |
| 1 | Draconian |
| 1 | Pantera |
| 1 | Theatres Des Vampires |
| 1 | Nirvana |
| 1 | Autumn |
| 1 | Venom |
| 1 | Sepultura |
| 1 | Threatre Of Tragedy |
| 1 | AC/DC |
| 1 | Nuclear Assault |
| 1 | Pink Floyd |
| 1 | Possessed |
| 1 | Accept |
| 1 | Katatonia |
| 1 | Death Angel |
| 1 | Black Sabbath |

Show all bands

Member for

3 years 5 months

Is following...


Zastrozzi, Nater90, Voracious_Assau..., pan_in_ithyphal..., Justicerhodes