An Overdose Of Mkultra
Trade history
1 pending seller/trader reviews
3 great seller/trader reviews
7 items received from others.
More info click here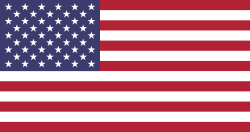 About
Tell us about yourself?:

My name is Stacie.

20, recently moved from NY to FL to live with DamageIncDeb. I am a licensed nurse (blame Carcass, honestly), obsessed with the 1980s in general, B & Z movie horror, and whatever floats my goat. Used to basically run the metal scene in my hometown. German style kutten FTW. Speed demon, obsessed with Toxic Holocaust and BÖC to the point where it might be a medical condition, also fukken love Skull Fist, Enforcer, Atomizer, Midnight, Ketzer, etc but ultimately into whatever sounds good to me. Always down to shoot shit and talk about bands, concert experiences, or whatever else.

Band shirts: 150ish (300 if you count "borrowing" bf's shirts)
Kutten: 2, none complete
CDs/records/tapes: never enough

Want list:

Patches:
Grim Reaper (anything goes, Lust for Freedom preferred)
Valient Thorr embroidered logo (full logo, not the circle with VT in it)
Thou Art Lord logo
Agatus logo
Rotting Christ logo
Dead Lord any
Mastodon (OMRTS would be nice if anyone ever decides to make a woven one)
Skulled
Seax
Danzig (embroidered head logo)
also looking for a couple custom patches so if you can provide, let's talk

Shirts (M/L):
Tankard The Morning After
Midnight (nothing specific, show me what you have)
Skull Fist (same as Midnight)
Crisix (same as Midnight)
Deceased- Supernatural Addiction

Tapes:
First and foremost, any and all Toxic Holocaust, especially rare stuff
Mucky Pup- Boy in a Man's World
Deceased- Supernatural Addiction
Savatage (any except Streets and Gutter Ballet)
Carnivore ST
Varathron (any)

One more thing... FUKKEN SLAAAAAYYYYEEEERRR!

What's your reason for joining tshirtslayer?:

Initially to just show off my vest and trade, but now I spend as much time here as on FB, just checking out your collections and vests. I love this place.

Do you goto any festivals or shows?:

Yeah, mainly local underground gigs given my current situation. I used to also book and host gigs in my parents' basement, because DIY or die. Hoping to do MDF or 70K within the next two years.

Concert log:
5/5/11- Rammstein, Combichrist
3/11/12 Mindless Self Indulgence, Morningwood
4/28/12 Rammstein
1/23/13- Stone Sour, Papa Roach, Otherwise.
4/16/13- Mindless Self Indulgence
6/22/13- PUNK ISLAND (90+ local punk and metal bands)
7/5/13 GIGANTOUR (Megadeth, Black Label Society, Device, Hellyeah, Death Division)
7/23/13 MAYHEM FESTIVAL (Amon Amarth, Battlecross, Children of Bodom, Attika 7, Mastodon, and many more)
1/17/14 acoustic performance by Zakk Wylde
6/21/14 PUNK ISLAND
6/28/14 CONEY ISLAND METAL FEST
9/13/14 Midnite Hellion, Godless AD, Apatheist, Seax, Sicada, Fiakra
9/27/14 Sicada
10/25/14 Divinations, Orcus, Half-Ton of Humanity, Sentience
10/31/14 Sicada, Winter's Wake, etc
11/22/14 Sicada
11/29/14 Slayer, Exodus, Suicidal Tendencies
12/18/14 Red Fang, In Flames
1/24/15 Hounds of Justice, Deuce Banger, Modern Saints
2/21/15 Sicada, Demopolis, Deuce Banger, Sanitarius
3/28/15 Sicada, Demopolis, Windfaerer, Winter's Wake
4/3/15 Battle of the Bands for Summer Slaughter (yes, Sicada played.)
5/2/15 bunch of local non-metal bands
5/15/15 Thrash/Death Fest- Sicada, Demopolis, Vexation, Sanitarius
5/24/15 Nerve's End, Strengthen What Remains, To Live As Wolves, Sicada
6/13/15 Thrashole, Paralysis, the Garbage State, the Donner Party, Windstorm, Xenophile
6/21/15 PUNK ISLAND
7/10/15 Summer Slam (Sicada, Demopolis, etc)
7/21/15 MAYHEM FEST (Slayer, King Diamond, Whitechapel, Sworn In, Hellyeah, etc)
8/8/15 a punk band whose name I don't remember :(
8/12/15 SUMMER SLAUGHTER/All Stars Tour (Cattle Decap, Beyond Creation, Born of Osiris, Proletariat, etc. I got kicked out before Arch Enemy because the venue sucks.)
8/21/15 Iron Front, Shattered Skin, Sun & Flesh
10/24/15 Sicada
10/31/15 Sentience, Hellreign, Nightrite
11/7/15 Judas Priest, Mastodon
12/19/15 Paralysis, Demopolis, Winter's Wake, Bestial God. I booked this!!!
1/16/16- Not So Summer Slam- all the non-metal locals, Revelations, and (you guessed it) Sicada.
1/30/16- Roargh, the Donner Party, Desolate Isolation, Demopolis. I booked this too!
2/13/16 Shattered Skin, We... Our War, Morbid Cross, Another Vendetta, Pool of Thorns
2/25/16 BLACK SABBATH
2/28/16 Paralysis, Sicada, Sentience, No Nothing, Point/Forty-Five. I booked this.
3/19/16 Midnite Hellion, Vexation, Desolate Isolation, the Donner Party. I booked this.
3/28/16 Metal Church/Hatchet
3/30/16 Iron fuckin' Maiden
4/9/16 Paralysis/Accelerator/Demopolis/Xenophile. I booked this.
4/22/16 Enrage/the Gamma Ghouls/Sweet Lucy
5/13/16 Midnite Hellion/the Donner Party/Tilted/Lich King/Anvil
5/14/16 Egokill/Morbid Cross/No Nothing/Nuclear Hatred. I booked this.
6/11/16 Desolate Isolation/Vantablack/Night Rite/False Gods. I booked this.
6/16/16 DRI/Extinction AD
6/19/16 PUNK ISLAND (headlined by Leftover Crack)
6/26/16 Turbonegro
7/9/16 Axxios/the Donner Party/Enemy of the State. I booked this.
7/23/16 Cro Mags + others
7/28/16 SUMER SLAUGHTER (Cannibal Corpse, Nile, Suffocation, and others)
7/29/16 Fuzzy Osbourne, Vexation, Crack Matt and the Enablers
7/31/16 Lucid Terror, Inhumatus, Psilocybe, Yogash Ghoul God, Hellreign. I booked this.
8/4/16 Carcass, Ghoul, Night Demon, Crowbar
8/7/16 Fuzzy Osbourne, Empty Vessels, Morbid Cross, Hurakan Incarnate. I booked this.
8/14/16 Enrage
9/2/16 Twisted Sister
9/4/16 Paralysis/Xenophile/Night Rite/Finix. I booked this.
9/9/16 Desolate Isolation
9/10/16 Uncle Acid and the Deadbeats
9/23/16 Point/Forty-Five, Alouth
9/24/16 Metallica. We don't speak of the rest of the lineup.
10/1/16 Bomb Scare
10/14/16 Toxic Holocaust/Eyehategod
10/23/16 Gothic Knights, Psychoprism, Grim Reaper
10/29/16 Gwar, Darkest Hour, Mutoid Man
11/4/16 Enforcer
11/26/16 Dark After Dawn, Abnegation, Demencia Alkoholika. I booked this.
12/2/16 dude I don't even remember, but a crappy bro-core band my friend was filling in for
12/13 Megadeth, Anthrax, Lacuna Coil
12/16/16 Vexation, Sanitarius, Morbid Cross. i booked this.
12/30/16 Enrage, Blood Feast, Vexation, Torturous Inception
1/15/17 No Nothing, Unkempt Herald, Enemy of the State, Nuclear Hatred (I booked)
1/17/17 Congnitive, Torturous Inception
2/19/17 Torturous Inception, Eye of the Destroyer, Vantablack, Exovoid (last show I booked)
3/11/17 Overkill, Nile, Amorphis, Swallow the Sun, Enrage, We Our War, Xenophile
3/22/17 Toxic Holocaust, Gatecreeper, Blame God
3/31/17 Paralysis/Winters Wake/Electric Trip
4/14/17 Midnight, Kreator, Obituary, Horrendous
4/30/17 Paralysis, Morbid Cross, Dark After Dawn plus others
5/28/17 Midnite Hellion... didn't really see this show as I was slinging merch
6/1/17 Destruction, Jungle Rot, Warbringer
6/18/17 PUNK ISLAND
6/24/17 Yo! Scunt (matinee)
6/24/17 Demolition Hammer, Condition Critical, Unrelenting Force
6/25/17 Rammstein, 3teeth
7/08/17 Warped Tour (Municipal Waste, Gwar, Valient Thorr)
7/21/17 Iron Maiden/Ghost
7/22/17 Iron Maiden/Ghost
9/2/17 Toxic Holocaust, Goatwhore, Venom
9/16/17 Scorpions, Megadeth
9/18/17 Exodus, Obituary
10/31/17 GWAR, Ghoul
5/15/18 Blood Incantation, Demilich
6/15/18 Slayer, Anthrax, Lamb of God, Behemoth
9/16/18 Helloween
11/6/18 Toxic Holocaust, Municipal Waste, Haunt, Nasty Savage
12/5/18 Cannibal Corpse, Harm's Way, Hate Eternal, Thicket

Favourite album ?:

Toxic Holocaust- An Overdose of Death; Priestess- Hello Master, Skull Fist- Chasing the Dream

Which bands are you into?:

How did you find out about TShirtSlayer? :

When I first met my fiance in the battle jacket group on Facebook, he told me to join and I obliged.
Last logged in

3 weeks 6 days ago

Upload stats

| Count | Type |
| --- | --- |
| 199 | TShirt or Longsleeve |
| 25 | Tape / Vinyl / CD / Recording etc |
| 86 | Patch |
| 21 | Other Collectable |
| 4 | Hooded Top |
| 19 | Battle Jacket |

Upload trade status

| Count | Type |
| --- | --- |
| 12 | Trade Only |
| 5 | Sold |
| 11 | Sale or Trade |
| 326 | Not for sale or trade |

Bands uploaded

| Count | Band |
| --- | --- |
| 29 | Toxic Holocaust |
| 25 | Megadeth |
| 22 | Slayer |
| 20 | Iron Maiden |
| 18 | Rammstein |
| 16 | Battlecross |
| 16 | Judas Priest |
| 15 | Metallica |
| 15 | Amon Amarth |
| 15 | Black Sabbath |
| 14 | Dethklok |
| 14 | Death |
| 14 | Anthrax |
| 13 | Dimmu Borgir |
| 13 | Slipknot |
| 12 | Black Label Society |
| 12 | Exodus |
| 12 | Ozzy Osbourne |
| 12 | Pantera |
| 12 | Sepultura |
| 12 | Sodom |
| 12 | Municipal Waste |
| 12 | Ghost |
| 11 | King Diamond |
| 11 | Marilyn Manson |
| 11 | Gorgoroth |
| 11 | Venom |
| 11 | Brutal Truth |
| 11 | Korpiklaani |
| 11 | Lich King |
| 11 | Children Of Bodom |
| 11 | Dio |
| 11 | Gama Bomb |
| 11 | Lamb Of God |
| 11 | Woods Of Ypres |
| 11 | D.R.I. |
| 11 | Graveworm |
| 11 | Testament |
| 10 | Danzig |
| 10 | Immortal |
| 10 | Motörhead |
| 10 | Rancid |
| 9 | Kvelertak |
| 9 | Nausea |
| 9 | Carnivore |
| 9 | Carcass |
| 9 | Tiger Junkies |
| 9 | Electric Wizard |
| 9 | Kiss |
| 9 | Sonata Arctica |
| 9 | Ov Hell |
| 9 | Deathstars |
| 9 | Empty Vessels |
| 9 | Nirvana |
| 8 | Gwar |
| 8 | Midnight |
| 7 | Paralysis |
| 7 | Sicada |
| 7 | Terminal Choice |
| 7 | Nachtblut |
| 7 | Helloween |
| 6 | Eyehategod |
| 6 | Uncle Acid & The Deadbeats |
| 6 | Midnite Hellion |
| 6 | Yellowgoat |
| 6 | Kreator |
| 6 | Bal-Sagoth |
| 6 | Morbid Angel |
| 6 | Carpathian Forest |
| 5 | Overkill |
| 5 | UFO |
| 5 | In Flames |
| 5 | Satyricon |
| 4 | Ghoul |
| 4 | Dissection |
| 4 | Arch Enemy |
| 4 | Bathory |
| 4 | Dismember |
| 4 | Mayhem |
| 4 | Nachtmystium |
| 4 | Trouble |
| 4 | Artillery |
| 4 | Diamond Head |
| 3 | Corrosion Of Conformity |
| 3 | Suicidal Tendencies |
| 3 | Demolition Hammer |
| 3 | AC/DC |
| 3 | Blood Feast |
| 3 | Jungle Rot |
| 3 | Accept |
| 3 | Voivod |
| 3 | Hypocrisy |
| 3 | Hellyeah |
| 3 | Pretty Maids |
| 3 | Mastodon |
| 3 | Rigor Mortis |
| 3 | Wintersun |
| 3 | Stone Sour |
| 2 | Bruce Dickinson |
| 2 | The Donner Party |
| 2 | Cannibal Corpse |
| 2 | Razor |
| 2 | Tygers Of Pan Tang |
| 2 | Bitches Sin |
| 2 | Skull Fist |
| 2 | Burzum |
| 2 | Enforcer |
| 2 | Whitechapel |
| 2 | Tankard |
| 2 | Red Fang |
| 2 | Psychoprism |
| 2 | Asphyx |
| 2 | Bomb Scare |
| 2 | Priestess |
| 2 | Nuclear Assault |
| 2 | Xenophile |
| 2 | Obituary |
| 2 | 3 Inches Of Blood |
| 2 | The Shrine |
| 2 | Morbid Cross |
| 2 | EgoKill |
| 2 | Death Angel |
| 2 | Axxios |
| 2 | Napalm Death |
| 2 | Angel Dust |
| 2 | Turbonegro |
| 2 | Type O Negative |
| 2 | Elm Street |
| 2 | Murderdolls |
| 2 | Saxon |
| 1 | Anvil |
| 1 | Goatwhore |
| 1 | Insane |
| 1 | Unkempt Herald |
| 1 | Jeff Hanneman |
| 1 | Tokyo Blade |
| 1 | Beherit |
| 1 | Demopolis |
| 1 | Enrage |
| 1 | Inhumatus |
| 1 | Pungent Stench |
| 1 | Riot |
| 1 | Virtue |
| 1 | Shattered Skin |
| 1 | Accelerator |
| 1 | The Black Clouds |
| 1 | Canniba Corpse |
| 1 | Gehenna |
| 1 | Condition Critical |
| 1 | Celtic Frost |
| 1 | Crowbar |
| 1 | Varathron |
| 1 | Quartz |
| 1 | False Gods |
| 1 | Disturbed |
| 1 | Night Demon |
| 1 | Nunslaughter |
| 1 | Thrashole |
| 1 | We Our War |
| 1 | No Nothing |
| 1 | Killswitch Engage |
| 1 | Metal Church |
| 1 | The Howling Wind |
| 1 | Vantablack |
| 1 | Felon |
| 1 | Ketzer |
| 1 | Arch Enemy Patch |
| 1 | Whiplash |
| 1 | Guns N' Roses |
| 1 | Dying Fetus |
| 1 | Ex By V |
| 1 | Crisix |
| 1 | Mantar |
| 1 | Proletariat |
| 1 | Cruel Force |
| 1 | Cattle Decapitation |
| 1 | Cop Problem |
| 1 | Blue Öyster Cult |
| 1 | Rainbow |
| 1 | Iron Front |
| 1 | Grim Reaper |
| 1 | Misfits |
| 1 | Eye Of The Destroyer |
| 1 | Lady Gaga |
| 1 | Mercyful Fate |
| 1 | Newsted |
| 1 | Cancer |
| 1 | Sadus |
| 1 | Deceased |
| 1 | Device |
| 1 | Testimony |
| 1 | Soilwork |
| 1 | Atomizer |
| 1 | Dimebag Darrell |
| 1 | Kyuss |
| 1 | Valient Thorr |
| 1 | A Lost Youth |
| 1 | Construct Of Lethe |
| 1 | Crematory |
| 1 | Evile |
| 1 | Abba |
| 1 | S.O.D. |
| 1 | Offspring |
| 1 | Criwbar |
| 1 | Fumigation |
| 1 | Holy Terror |
| 1 | Sentience |
| 1 | Yogash Ghoul God |
| 1 | Twisted Sister |
| 1 | Obscene Eulogy |
| 1 | Airbourne |
| 1 | Horrendous |
| 1 | Night Rite |
| 1 | Alice In Chains |
| 1 | Angel Witch |
| 1 | Attacker |

Show all bands

Member for

5 years 3 weeks

Is following...


Trashmetalsteve, Black Frost, Der Todesking, chainsawrentalshop, Ruhrpott Warrior, Megatron1777, Metal Panther 54, skullfist, Voracious_Assau..., shockshockshad, InfernalOverkill, CarCass Death, Bayernpirat, utbullet, DamageIncDEB, MonoWhisper763, Thrashattck94, TaikuriVeli, Germzzzz, FredManimal, Gargarax, gizter, ProtoChaud, DoctorDeath, whxreofbabylon, Erin1029, the beast, Joel, eatme_drnkme, Speed or Bleed, thechief, joecubbie, MetalheartNYC, toxikholocaust