MarjanM

MarjanM
is a TShirtSlayer supporter and wields the mighty sword!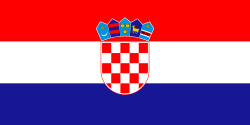 About
Tell us about yourself?:

31 years old metal fan, big interest started somewhere in 1998. From 2003. have been going to every metal gig where my fav. bands have played, most of time also when money permitted.

What's your reason for joining tshirtslayer?:

My interest in metal stuff.

Do you goto any festivals or shows?:

Which bands are you into?:

How did you find out about TShirtSlayer? :

Last Seen Wearing

I have not marked anything as currently worn yet! sorry!
Last logged in

3 days 9 hours ago

Member for

4 years 6 days

Upload stats

| Count | Type |
| --- | --- |
| 145 | TShirt or Longsleeve |

Upload trade status

| Count | Type |
| --- | --- |
| 145 | Not for sale or trade |

Bands uploaded

| Count | Band |
| --- | --- |
| 12 | Iron Maiden |
| 10 | Status Quo |
| 7 | Abigor |
| 7 | Gamma Ray |
| 6 | Saxon |
| 5 | Marduk |
| 5 | Obituary |
| 5 | Summoning |
| 4 | Burzum |
| 4 | Megadeth |
| 4 | Dark Funeral |
| 4 | Darkthrone |
| 4 | Dio |
| 4 | Rainbow |
| 3 | Judas Iscariot |
| 3 | AC/DC |
| 3 | Dissection |
| 3 | Moonspell |
| 3 | Judas Priest |
| 3 | Kreator |
| 3 | Metallica |
| 3 | Destruction |
| 3 | Alice Cooper |
| 2 | Vargsang |
| 2 | Sepultura |
| 2 | Scorpions |
| 2 | Nokturnal Mortum |
| 2 | Slayer |
| 2 | Dimmu Borgir |
| 2 | Windir |
| 2 | Bombarder |
| 2 | Gillan |
| 2 | Cannibal Corpse |
| 2 | Angantyr |
| 2 | Aerosmith |
| 2 | Possessed |
| 2 | Accept |
| 2 | KISS |
| 1 | Sodom |
| 1 | Skid Row |
| 1 | Def Leppard |
| 1 | Mayhem |
| 1 | Behemoth |
| 1 | Morgoth |
| 1 | W.A.S.P. |
| 1 | UFO |
| 1 | Weltmacht |
| 1 | Ghost |
| 1 | Whitesnake |
| 1 | Angel Dust |
| 1 | Enslaved |
| 1 | Poison |
| 1 | Nahtrunar |
| 1 | Girlschool |
| 1 | Vixen |
| 1 | Abyssic Hate |
| 1 | Divlje Jagode |
| 1 | Wishbone Ash |
| 1 | Motörhead |
| 1 | MMS |
| 1 | Budgie |
| 1 | Deep Purple |
| 1 | Hypocrisy |
| 1 | Helloween |
| 1 | Kältetod |
| 1 | Borknagar |
| 1 | Anvil |
| 1 | Leraje |
| 1 | Uriah Heep |
| 1 | Morbid Angel |
| 1 | Cradle Of Filth |
| 1 | Overkill |
| 1 | Mötley Crüe |
| 1 | Forest |
| 1 | Graven |
| 1 | Mgła |
| 1 | Magnum |
| 1 | Branikald |
| 1 | Coldworld |
| 1 | Exodus |
| 1 | Sacred Reich |
| 1 | Georgia Satellites |
| 1 | Nitberg |
| 1 | Bathory |
| 1 | Testament |
| 1 | Exciter |
| 1 | Coroner |
| 1 | Vargleide |
| 1 | Moonblood |
| 1 | Asphyx |
| 1 | Omega |
| 1 | Raven Dark |
| 1 | Praying Mantis |
| 1 | Demolition Hammer |
| 1 | Loudness |
| 1 | Blind Guardian |
| 1 | Ozzy Osbourne |
| 1 | Bruce Dickinson |

Show all bands

Friends

No friends added/following