lesions
Trade history
1 items received from others
This member does not have any trade history.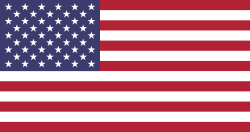 About
Tell us about yourself?:

I'm an American band, I come into your town, I'm gonna burn it down.

What's your reason for joining tshirtslayer?:

Do you goto any festivals or shows?:

Favourite album ?:

March to the Black Holocaust

Which bands are you into?:

How did you find out about TShirtSlayer? :

Last Seen Wearing

I have not marked anything as currently worn yet! sorry!
Upload stats

| Count | Type |
| --- | --- |
| 22 | TShirt or Longsleeve |
| 1 | Pin / Badge |
| 6 | Patch |
| 4 | Other Collectable |
| 10 | Battle Jacket |

Upload trade status

| Count | Type |
| --- | --- |
| 3 | Trade Only |
| 2 | Sold |
| 10 | Sale or Trade |
| 28 | Not for sale or trade |

Bands uploaded

| Count | Band |
| --- | --- |
| 6 | Vlad Tepes |
| 6 | Disclose |
| 6 | Mütiilation |
| 5 | Blasphemy |
| 5 | Drowning The Light |
| 5 | Sanguine Relic |
| 4 | Judas Iscariot |
| 4 | Black Funeral |
| 4 | Crimson Moon |
| 4 | Nyogthaeblisz |
| 4 | Moevot |
| 4 | Vetala |
| 4 | Vampyric Blood |
| 4 | Recluse |
| 4 | Obskuritatem |
| 4 | Harvest Of Death |
| 4 | Torgeist |
| 3 | Deathkey |
| 3 | Akitsa |
| 3 | Bone Awl |
| 3 | Discharge |
| 3 | Bathory |
| 3 | Necromantia |
| 3 | Black Witchery |
| 3 | UVSS |
| 3 | Sadist |
| 3 | Gloom |
| 3 | Death In June |
| 3 | Zyanose |
| 2 | Beherit |
| 2 | Volahn |
| 2 | Spiral Staircase |
| 2 | Burzum |
| 2 | Revenge |
| 2 | Proclamation |
| 2 | Pseudogod |
| 2 | Brain Killer |
| 2 | Cultes Des Ghoules |
| 2 | Luciation |
| 2 | Grinning Death's Head |
| 2 | Anti-Cimex |
| 2 | Crass |
| 2 | Rudimentary Peni |
| 2 | Shitlickers |
| 2 | The Rita |
| 2 | Amebix |
| 2 | Crucifix |
| 2 | Disrupt |
| 2 | GISM |
| 2 | Conqueror |
| 2 | Avskum |
| 2 | Perdition |
| 2 | Haunt |
| 2 | Video Filth |
| 2 | Lampir |
| 1 | Nächtlich |
| 1 | Kromosom |
| 1 | Frenzy |
| 1 | Black Murder |
| 1 | Forbidden Citadel Of Spirits |
| 1 | Ildjarn |
| 1 | Death Traitors |
| 1 | Blazing Eye |
| 1 | Witchmoon |
| 1 | Arts |
| 1 | Prosanctus Infer |
| 1 | Samhain |
| 1 | Nuclearhammer |
| 1 | G.I.S.M. |
| 1 | Grinning Deaths Head |
| 1 | Reptile Womb |
| 1 | Sacrilege |
| 1 | Death Worship |
| 1 | Axegrinder |
| 1 | Sexdrome |
| 1 | Sutekh Hexen |
| 1 | Totalitär |
| 1 | Paranoid |
| 1 | Culo |
| 1 | Crude Ss |
| 1 | Glpo Crude S.S. |
| 1 | Bizarre Uproar |
| 1 | Prosanctus Inferi |
| 1 | Zouo |
| 1 | Nameless Visions |
| 1 | Katharsis |
| 1 | Celtic Frost |
| 1 | Immortal |
| 1 | Tempel Ov Blood |
| 1 | Belketre |
| 1 | Hellhammer |
| 1 | Leviathan |
| 1 | Rotting Christ |
| 1 | Crisis |
| 1 | Intolitarian |
| 1 | Iskra |
| 1 | Gauze |
| 1 | Ssp |
| 1 | Rusalka |
| 1 | Waves Crashing Piano Chords |
| 1 | Dar |
| 1 | Profanatica |

Show all bands

Last logged in

6 hours 14 min ago

Member for

3 years 9 months

Is following...


thjxith, NocturnalOccultist, halrotting, nexnetherealm, An Overdose Of ..., lesions, Freyjawulf, yosef666, AbhorrentDismem..., RopetAvSjelen, Goatshrine, rachaelhelle, xasthur1349, Cannibal Lecter, alexdahmer03, BeerThrower, PutridStench, erodetheperson, stenchcore massive, dis.dis.destroy, Nattsvart, gizter, Xd_Over