Kenneth Réza Apollyon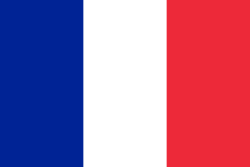 About
Tell us about yourself?:

Shirt collector since the early nineties.
I highly recommend these sellers/traders in no particular order (some have become close friends in real life so thanx TSS for that) :
-Der Totesking
-Pigwalk42
-Thegirlwhowasdeath
-Tormentor
-Ratman
-Licks0re
-RogJarl
-Shellfire defense
-Gusteel rager
-Tinotik
-Grimmfist
-Speeddemon440
-Ltd777
-J.j.Ratte
-Darkvalerious
-Humus
-Carovoivod
-Paolo Bert
-Putrefication
-Catacryptal27
-Didi_Didi
-Elend11ebay
-Devilplayground
-Anotherskeleton
-Metbrab
-Kingkongbundy
-Motöpenis
-Albatros
-WAATS
-Maanelyst
-Regger
-Nir1
-Vectomaniac
-Cenotap_h
-Yudha
-Lenore
-Corpseflesh
-Crossoverrules
-Hector.Kirkwood
-Fist1130
-Smoking Gator
-Scandinavian Assault
-Last but not least me myself and I (Do we have another arrogant megalomaniac know-it-all collector here ahahahah ? I hope not...) as a trader or a buyer but not as a seller cause I never sell shirts unless I help friends or famous musicians sell their stutf here without asking for a penny or an applause. Metal brotherhood is not a fake pause here...

Talking about fake Metal Brotherhood...
It's funny to see that I left the Old School Metal Shirt and Memorabilias Facebook group (created by a super cool dude but polluted by scumbags worse than me) by myself cause I hate censorship and not being able to speak the truth even if it hurts some people but I was kicked out of the Vintage Metal Shirt Rarities group because I said publically that Slavko Akalovic aka Punani here with his accomplice Yannick Privat are fucking scumbags and eBay Rip offs who have different user accounts (Asone75 or Lefhandpath2008 for instance for Slavko) in order to make auctions' prices rise to crazy amounts and if objects are unsold for these prices then they are automatically relisted weeks/months later. No one dares to say it publically cause everyone deals with this so called left-wing antifa but more of a capitalist nazi Devil including Mr David « I have this shirt in Mint Pristine Condition too » Cachia (Omnious Bloodline here) from Beheaded, Malta who was an accomplice of another famous shirt collecting Rip Off in the past, Mr Dennis Banks.
Add Mr Jochen « Only my Death collection is real » Hoffmann from Oldschoolmetalshirts.com/roxstox.com (S.O.D here) and you have a perfect family portrait of ruthless shirt chasing rats who can't distinguish an official shirt from a bootleg though they are self proclaimed worldwide shirt collecting experts. Till we meet again on internet or irl...

What's your reason for joining tshirtslayer?:

Share info, trade or buy shirts for myself and sell shirts for friends.

Do you goto any festivals or shows?:

Favourite album ?:

Gammacide "Victims of science"

Which bands are you into?:

How did you find out about TShirtSlayer? :

Last Seen Wearing

I have not marked anything as currently worn yet! sorry!
This user is having email problems! They might not receive your notifications / messages for now.
Last logged in

2 hours 21 min ago

Upload stats

| Count | Type |
| --- | --- |
| 44 | TShirt or Longsleeve |
| 1 | Other Collectable |
| 3 | Hooded Top |

Upload trade status

| Count | Type |
| --- | --- |
| 32 | Sold |
| 3 | Sale only |
| 13 | Not for sale or trade |

Bands uploaded

| Count | Band |
| --- | --- |
| 6 | Immolation |
| 5 | Vader |
| 2 | Bolt Thrower |
| 2 | Macabre |
| 2 | Carcass |
| 1 | Napalm Death |
| 1 | Gomorrah |
| 1 | Obituary |
| 1 | Disharmonic Orchestra |
| 1 | False Prophet |
| 1 | Exit-13 |
| 1 | Cancer |
| 1 | Rottrevore |
| 1 | Benediction |
| 1 | Revenant |
| 1 | Morgoth |
| 1 | Deranged |
| 1 | Anthrax |
| 1 | Nocturnus |
| 1 | Angelcorpse |
| 1 | Celtic Frost |
| 1 | Toxik |
| 1 | Mercyless |
| 1 | Massacre (USA) |
| 1 | Amon |
| 1 | Sabbat (UK) |
| 1 | Merciless (Swe) |
| 1 | Iron Maiden |
| 1 | Nocturnus A.D. |
| 1 | Dr Shrinker |
| 1 | Enslaved |
| 1 | Vital Remains |
| 1 | Incantation |
| 1 | Dissection |
| 1 | Malevolent Creation |
| 1 | Regurgitate |

Show all bands

Member for

5 years 3 months

Is following...


gloriousdeath