Kenneth Réza Apollyon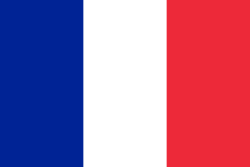 About
Tell us about yourself:

Shirt collector since the early nineties.
I highly recommend these sellers/traders in no particular order (some have become close friends in real life so thanx TSS for that) :
-Der Totesking
-Pigwalk42
-Thegirlwhowasdeath
-Tormentor
-Ratman
-Licks0re
-RogJarl
-Punani
-Shellfire defense
-Gusteel rager
-Tinotik
-Grimmfist
-Speeddemon440
-Ltd777
-J.j.Ratte
-Darkvalerious
-Humus
-Carovoivod
-Paolo Bert
-Putrefication
-Catacryptal27
-Didi_Didi
-Elend11ebay
-Devilplayground
-Anotherskeleton
-Metbrab
-Kingkongbundy
-Motöpenis
-Albatros
-WAATS
-Maanelyst
-Regger
-Nir1
-Vectomaniac
-Cenotap_h
-Yudha
-Lenore
-Corpseflesh
-Crossoverrules
-Hector.Kirkwood
-Fist1130
-Smoking Gator
-Scandinavian Assault
-Last but not least me myself and I (Do we have another arrogant megalomaniac know-it-all collector here ahahahah ? I hope not...) as a trader or a buyer but not as a seller cause I never sell shirts unless I help friends or famous musicians sell their stutf here without asking for a penny or an applause. Metal brotherhood is not a fake pause here...

What's your reason for joining tshirtslayer?:

Share info, trade or buy shirts for myself and sell shirts for friends.

Do you goto any festivals or shows?:

Favourite album ?:

Gammacide "Victims of science"

Which bands are you into?:

How did you find out about TShirtSlayer? :

Last Seen Wearing

I have not marked anything as currently worn yet! sorry!
This user is having email problems! They might not receive your notifications / messages for now.
Last logged in

31 min 29 sec ago

Member for

4 years 2 months

Upload stats

| Count | Type |
| --- | --- |
| 60 | TShirt or Longsleeve |
| 1 | Other Collectable |
| 2 | Hooded Top |

Upload trade status

| Count | Type |
| --- | --- |
| 32 | Sold |
| 27 | Sale only |
| 4 | Not for sale or trade |

Bands uploaded

| Count | Band |
| --- | --- |
| 6 | Immolation |
| 3 | Vader |
| 3 | Cancer |
| 2 | Disharmonic Orchestra |
| 2 | Morbid Angel |
| 2 | Type O Negative |
| 2 | Carcass |
| 2 | Angelcorpse |
| 2 | Macabre |
| 1 | Sepultura |
| 1 | Napalm Death |
| 1 | Incantation |
| 1 | Noise Label |
| 1 | Obituary |
| 1 | Bolt Thrower |
| 1 | Krisiun |
| 1 | Pungent Stench |
| 1 | Nile |
| 1 | Regurgitate |
| 1 | Roadrunner Label |
| 1 | Exit-13 |
| 1 | Gomorrah |
| 1 | Metal Blade Records |
| 1 | Rottrevore |
| 1 | Cradle Of Filth |
| 1 | Godflesh |
| 1 | Asphyx |
| 1 | False Prophet |
| 1 | White Zombie |
| 1 | Revenant |
| 1 | Mercyless |
| 1 | Deranged |
| 1 | Benediction |
| 1 | Amon |
| 1 | Nocturnus |
| 1 | Morgoth |
| 1 | Iron Maiden |
| 1 | Celtic Frost |
| 1 | Anthrax |
| 1 | Enslaved |
| 1 | Massacre (USA) |
| 1 | D.V.C |
| 1 | Tiamat |
| 1 | Merciless (Swe) |
| 1 | Vital Remains |
| 1 | Exmortis |
| 1 | Malevolent Creation |
| 1 | Dr Shrinker |

Show all bands

Friends


gloriousdeath