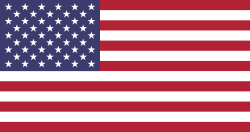 Jeo324
Primary tabs
Trade history
This member does not yet have any sent trade reviews/history
About
Tell us about yourself?:

My name is Jon, I'm from Philly and I've been into metal since the mid 90's. Began with thrash, moved onto death metal and black metal, then brutal death metal then grindcore. The usual story I guess. I don't necessarily collect shirts or albums although I have a ton from back when I was younger.

Bands that I'm into: Venom, Mercyful Fate, Celtic Frost, Slayer, Megadeth, Death, Cynic, Morbid Angel, Napalm Death, Carcass, Pig Destroyer, Discordance Axis, Insect Warfare, Mayhem, Darkthrone, Abigor and much much more.

What's your reason for joining tshirtslayer?:

Dug out all my old metal shirts after almost 20 years to learn they might be worth something. Not necessarily wanting to sell, but may consider trades.

Do you goto any festivals or shows?:

Favourite album ?:

Slayer - Reign in Blood | Death - Human | Death - ITP

Which bands are you into?:

How did you find out about TShirtSlayer? :

Researching one of my shirts.
Member for

2 months 1 week

Last logged in

1 month 2 weeks ago
This member has not yet uploaded anything :(