GrimmonsGrim
Trade history
3 pending seller/trader reviews
11 great seller/trader reviews
14 items received from others.
More info click here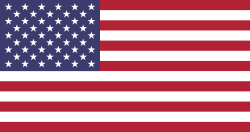 About
Tell us about yourself?:

WANTED LIST:
ANY ORIGINAL MOTORHEAD PATCHES!!!
Holy Moses - Finished with the dogs original patch
Coroner - Mental Vortex original patch
Sadus - Swallowed in Black original patch
King Diamond - Dark Sides original patch
Nuclear Assault - Survive original patch
Immolation - Dawn of Possession
Cancer - Death Shall Rise original patch
Uncle Acid - Jim Jones triangle patch
Pungent Stench - Dirty Rhymes original patch
Celtic Frost - Morbid Tales red border original patch

What's your reason for joining tshirtslayer?:

I want to find some pretty friggin baked stuff

Do you goto any festivals or shows?:

I've seen a lot of bands brahl and it was pretty baked

Which bands are you into?:

How did you find out about TShirtSlayer? :

Last Seen Wearing

I have not marked anything as currently worn yet! sorry!
Last logged in

15 min 38 sec ago

Upload stats

| Count | Type |
| --- | --- |
| 33 | TShirt or Longsleeve |
| 8 | Tape / Vinyl / CD / Recording etc |
| 1 | Pin / Badge |
| 91 | Patch |
| 5 | Other Collectable |
| 8 | Battle Jacket |

Upload trade status

| Count | Type |
| --- | --- |
| 1 | Wanted |
| 5 | Trade Only |
| 3 | Sold |
| 30 | Sale or Trade |
| 8 | Sale only |
| 99 | Not for sale or trade |

Bands uploaded

| Count | Band |
| --- | --- |
| 20 | Morbid Angel |
| 13 | Cannibal Corpse |
| 12 | Anthrax |
| 12 | Napalm Death |
| 10 | Death |
| 9 | Judas Priest |
| 9 | Motörhead |
| 8 | King Diamond |
| 8 | Bolt Thrower |
| 8 | Megadeth |
| 7 | Slayer |
| 7 | The Shrine |
| 7 | Venom |
| 7 | Suffocation |
| 7 | Nuclear Assault |
| 6 | Nifelheim |
| 6 | Led Zeppelin |
| 6 | Exhumed |
| 5 | Iron Maiden |
| 5 | Malignancy |
| 5 | Deicide |
| 5 | Benediction |
| 5 | Blasphemy |
| 5 | Uncle Acid & The Deadbeats |
| 5 | BAT |
| 5 | Carcass |
| 4 | Protector |
| 4 | Power From Hell |
| 4 | Possessed |
| 4 | Pestilence |
| 4 | Autopsy |
| 4 | Doom |
| 4 | Dissection |
| 4 | Pungent Stench |
| 4 | Voivod |
| 4 | Angelcorpse |
| 4 | Infernal Damnation |
| 4 | Dio |
| 4 | Bastard Priest |
| 4 | Sadistic Intent |
| 4 | Sepultura |
| 3 | Tiamat |
| 3 | MDC |
| 3 | Blood Incantation |
| 3 | Immortal |
| 3 | Gorguts |
| 3 | Marduk |
| 3 | Sodom |
| 3 | Onslaught |
| 3 | Exumer |
| 3 | Inquisition |
| 3 | Cancer |
| 3 | Sinister |
| 3 | Sarcofago |
| 3 | Revenge |
| 3 | Necrot |
| 2 | Chemical Slaughter |
| 2 | Artillery |
| 2 | Obituary |
| 2 | Ruby The Hatchet |
| 2 | Rkl |
| 2 | Metallica |
| 2 | Blessed Death |
| 2 | Bathory |
| 2 | Black Flag |
| 2 | Monstrosity |
| 2 | Infex |
| 2 | Toxic Holocaust |
| 2 | Midnight |
| 2 | Morgoth |
| 2 | Terrorizer |
| 2 | Testament |
| 2 | Dark Funeral |
| 2 | Connoisseur |
| 2 | Paradise Lost |
| 1 | Santana |
| 1 | Dystopia |
| 1 | Kamikaze |
| 1 | Kitten Drunk |
| 1 | Iron Reagan |
| 1 | Hallucinator |
| 1 | OFF! |
| 1 | Witchaven |
| 1 | Oppressed Logic |
| 1 | Treblinka |
| 1 | Acrylics |
| 1 | Impetigo |
| 1 | Hemorage |
| 1 | Dark Angel |
| 1 | Overkill |
| 1 | The Germs |
| 1 | JKKFO |
| 1 | Mortician |
| 1 | Grindmother |
| 1 | Mr Pickles |
| 1 | Direct Control |
| 1 | Mortuary Drape |
| 1 | Braino |
| 1 | Infernal Damantion |
| 1 | Trecelence |
| 1 | Vader |
| 1 | Nunslaughter |
| 1 | Negative Approach |
| 1 | Volahn |
| 1 | Dying Fetus |
| 1 | Grave |
| 1 | Final Conflict |
| 1 | Master |
| 1 | Fog Realm |
| 1 | DR. Know |
| 1 | Purtenance |
| 1 | GG Allin |
| 1 | Massacre |
| 1 | Agression |
| 1 | Electric Wizard |
| 1 | Terrorize |
| 1 | Mayhem |
| 1 | Canninal Corpse |
| 1 | Reagan Youth |
| 1 | Unleashed |
| 1 | Ruby The Harchet |
| 1 | Dismember |
| 1 | Verbal Abuse |
| 1 | Electic Wizard |
| 1 | Slaughter Lord |
| 1 | Black Sabbath |
| 1 | Suicidal Tendencies |
| 1 | Witchfynde |
| 1 | Argentavis |
| 1 | Hirax |
| 1 | Impaled |
| 1 | Circle Jerks |
| 1 | Fucktard |
| 1 | Frank Zappa |
| 1 | D.R.I. |
| 1 | Warbringer |
| 1 | Agnostic Blunt |
| 1 | Phobia |
| 1 | Skitzo |
| 1 | Holy Terror |
| 1 | Destruction |

Show all bands

Member for

2 years 6 months

Is following...


NocturnoJay, hellnuke, PrayersOfPiss, Voidcrew, West Coast Metalhead, Beausieu, Schizophrenia, Darkness Unseen, MayhemWithKang, Overactive Imag..., Angel Medina, Gina Bloodlust, hectormetallica123, NEC, SlaytanicScumdog, bad_american1992, Nater90, danieldeath, Lyx, ACES HIGH, DrKekyl, heavymanu, Clandestine, Patchlad1234, dubtribe, MelFromHell, fauzan big, StillThrashed, gizter, toxikdeath06, The-Impaler, Zastrozzi, Toxic waltzer, sodom26, 3.421 TAROTDACTYL, GrimmonsGrim, CarCass Death, solsticesolitude, metalmck777, Fabi_Abu_Dhabi