Godzilla_Metalhead
Trade history
0 items received from others.
This member does not have any trade history.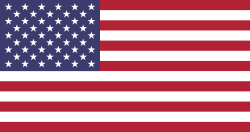 About
Tell us about yourself?:

I first started getting into metal when I was a senior in high school. I was going through friendship breakups with two individuals, and for a while I was a mood of anger and vengeance. The way I expressed that was through discovering Slipknot's first two albums to help get me through rough times to help me become the man I am today.

Through them, I discovered some of their influences, and other sub genres along the way of my journey as a metalhead. Along with this, I started dedicating most of 2018 to understanding the metal and hardcore sub-cultures, as well as going to shows constantly this year, enough to see a good chunk of the essential bands that have come to my knowledge.

I think 2019 is going to be an even bigger year especially with some of the bigger bands coming back to release new material dropping somewhere down the line in the coming months or quarters as well as seeing many bands throughout. Especially seeing the almighty Slayer, for the first time.

What's your reason for joining tshirtslayer?:

Join a community of fans I can relate to in the world of heavy music.

Do you goto any festivals or shows?:

Festivals: Knotfest 2017, Aftershock Festival 2018, Decibel Metal and Beer Fest 2018.

Shows:

Knotfest 2017 bands: (Repulsion, DJ Sid Wilson, Eighteen Visions, Stone Sour, Marilyn Manson, Rob Zombie)

Meshuggah 2018 tour with Code Orange and Toothgrinder 1/29/2018

Judas Priest Firepower tour with Black-star Power and Saxon 4/22/2018

Power Trip with Sheer Mag and Red Death 6/2/2018

Code Orange New Reality Tour with Disembodied, Twitching Tongues, Show Me The Body, and Vein 7/6/2018

Neurosis, Converge, and Armenra 7/12/2018

Terror Total Retaliation Tour with Harms Way, Backtrack, Year of the Knife, and Candy 9/30/2018

Dying Fetus Contamination Tour with Incantation, Gatecreeper, and Genocide Pact 10/7/2018

System of a Down at Aftershock with Incubus, and At The Drive-in 9/13/2018

Machine Head Freaks and Zeros Tour 11/23/2018

Decibel Metal and Beer Fest 2018 bands: (Necrot, Khemmis, Pig Destroyer, The Black Dahlia Murder, Testament)

UPCOMING SHOWS:

Decibel Magazine Tour with Cannibal Corpse, Morbid Angel, Necrot, and Blood Incantation 2/21/2019

Colapse the World Tour with Killswitch Engage, Parkway Drive, After the Burial, and Vein 4/19/2019

Slayer Farewell Tour with Lamb of God, Amon Ammarth, and Cannibal Corpse 5/2/2019

Ozzy Ozzbourne: No More Tours 2 with Megadeth 7/29/2019

Favourite album ?:

Slipknot - Iowa, Machine Head - The Blackening, Code Orange - Forever, Deicide - S/T, Pantera - Vulgar Display of Power, Dying Fetus - Reign Supreme, Korn - S/T, Deftones - White Pony, System Of a Down - Toxicity, Nails - You Will Never Be One of Us,

Which bands are you into?:

How did you find out about TShirtSlayer? :

I was looking through google images trying to find rare woven patches, when some of the photos directed me to this website.

Last Seen Wearing

I have not marked anything as currently worn yet! sorry!
Last logged in

5 hours 43 min ago

Upload stats

| Count | Type |
| --- | --- |
| 11 | TShirt or Longsleeve |
| 5 | Tape / Vinyl / CD / Recording etc |
| 17 | Patch |
| 1 | Other Collectable |
| 1 | Battle Jacket |

Upload trade status

| Count | Type |
| --- | --- |
| 35 | Not for sale or trade |

Bands uploaded

| Count | Band |
| --- | --- |
| 4 | Testament |
| 4 | Slayer |
| 4 | Dying Fetus |
| 3 | Machine Head |
| 3 | Cannibal Corpse |
| 3 | The Black Dahlia Murder |
| 3 | Deicide |
| 3 | Power Trip |
| 2 | Pantera |
| 2 | Anal Cunt |
| 2 | Repulsion |
| 2 | Code Orange |
| 2 | Meshuggah |
| 2 | TERROR |
| 2 | Korn |
| 2 | S.O.D. |
| 2 | Slipknot |
| 1 | Earache Records |
| 1 | Death |
| 1 | Pig Destroyer |
| 1 | Hatebreed |
| 1 | Biohazard |
| 1 | Down |
| 1 | Decibel Magazine |
| 1 | Nails |
| 1 | Nuclear Blast Records |
| 1 | Judas Priest |
| 1 | Iron Maiden |
| 1 | Megadeth |
| 1 | Converge |
| 1 | Napalm Death |
| 1 | Celtic Frost |
| 1 | Suffocation |
| 1 | Carcass |
| 1 | Vein |
| 1 | System Of A Down |
| 1 | Municipal Waste |
| 1 | Obituary |
| 1 | Full Of Hell |
| 1 | Tool |
| 1 | Deftones |
| 1 | Incantation |
| 1 | Sodom |

Show all bands

Member for

2 months 1 week

Is following...


Let Us Slay, BroodOfHatred