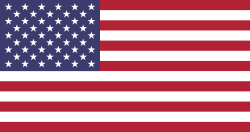 Godzilla_Metalhead
Primary tabs
Trade history
This member does not yet have any sent trade reviews/history
About
Tell us about yourself?:

I first started getting into metal when I was a senior in high school. I was going through friendship breakups with a few individuals, and for a while I was a mood of anger and vengeance. The way I expressed that was through discovering Slipknot's first two albums to help get me through rough times to help me become the man I am today.

Through them, I discovered some of their influences, and other sub genres along the way of my journey as a metalhead. Along with this, I started dedicating most of 2018 to understanding the metal and hardcore sub-cultures, as well as going to shows constantly throughout the year, enough to see a good chunk of the essential bands that had come to my knowledge.

2019 was a bigger year especially with some of the most acclaimed bands releasing new material, as well as seeing many of them especially the almighty Slayer for the first time during leg five, and again for their final show ever.

I've also been a huge fan of the hardcore scene mostly coming from the metalcore sound of the 90s that has been revived and given a new breed of life (Code Orange, Knocked Loose, Vein, Harms Way, Jesus Piece, Sanction, Year Of The Knife, SeeYouSpaceCowboy, etc). These bands have been bringing a new generation of fans into heavy music, and I think these are groups we need right now to bring new blood into the community.

So I've been a bit more open to give other music interests in metal and outside a try even if I might not enjoy it. I'm constantly on the lookout for shows to go to and supporting the local community. Being on this platform has been a great place to hear from people who I wouldn't normally run into who happen to be apart of this community.

What's your reason for joining tshirtslayer?:

Join a community of fans I can relate to in the world of heavy music.

Do you goto any festivals or shows?:

Shows:

Knotfest 2017 bands: (Repulsion, DJ Sid Wilson, Eighteen Visions, Stone Sour, Marilyn Manson, Rob Zombie)

2018:

Meshuggah 2018 tour with Code Orange and Toothgrinder 1/29/2018

Judas Priest Firepower tour with Black-star Power and Saxon 4/22/2018

Power Trip with Sheer Mag and Red Death 6/2/2018

Code Orange New Reality Tour with Disembodied, Twitching Tongues, Show Me The Body, and Vein 7/6/2018

Neurosis, Converge, and Armenra 7/12/2018

TERROR Total Retaliation Tour with Harms Way, Backtrack, Year of the Knife, and Candy 9/30/2018

Dying Fetus Contamination Tour with Incantation, Gatecreeper, and Genocide Pact 10/7/2018

System of a Down at Aftershock with Incubus, and At The Drive-in 9/13/2018

Machine Head Freaks and Zeros Tour 11/23/2018

Decibel Metal and Beer Fest 2018 bands: (Necrot, Khemmis, Pig Destroyer, The Black Dahlia Murder, Testament)

2019:

Decibel Magazine Tour with Cannibal Corpse, Morbid Angel, Necrot, Blood Incantation 2/21/2019

MUSINK Festival 2019 Day 1 with Suicidal Tendencies, Hatebreed 3/3/2019

Integrity with Toxic Holocaust, All Out War, Funeral Chic 4/19/2019

Knocked Loose Spring Tour with The Acacia Strain, Harm's Way, Sanction, and Higher Power 4/27/2019

Slayer Farewell Tour with Lamb of God, Amon Amarth, and Cannibal Corpse 5/2/2019

An Evening with Anthony Fantano West Coast Tour 5/11/2019

Deicide with Origin, Jungle Rot, The Absence, Dark as Death, and Transtorno 5/15/2019

Sacred Reich with Vio-Lence, Excel, Sworn Enemy, and Yidhra 5/31/2019

Weeping Caustic Torment Tour with Full Of Hell, Primitive Man, and Genocide Pact 6/1/2019

Pure Noise Tour: Stick to Your Guns, Counterparts, TERROR, Sanction, and Year Of The Knife 7/18/2019

Slipknot with Volbeat, Gojira, and Behemoth 7/27/2019

Show Me The Body with Girl Pusher, Section H8, and Smut 8/27/2019

Kataklysm with Exhorder, Krisiun, Hatchet, Lazarus Casket, DISENTOMB, Visceral Disgorge, Signs of the Swarm, Continuum, and Mental Cruelty 9/13/2019

Vein with Higher Power, Dead Heat, and Section H8 9/28/2019

D.R.I. with Hirax, Beowulf, Intent, and Square Up 10/12/2019

Knocked Loose with Stick To Your Guns, Rotting Out, The Warriors, Candy, and SeeYouSpaceCowboy 10/13/2019

Municipal Waste with Napalm Death, Sick of it All, Take Offense, and Evildead 10/23/2019

Eyehategod with Negative Approach, Sheer Terror, Final Conflict, and The Accused A.D. 10/28/2019

Ghostemane with Jesus Piece and Section H8 11/23/2019

Nile and Terrorizer 11/26/2019

Slayer Final Show with Primus, Ministry, and Phil Anselmo and the Illegals (Pantera covers) 11/30/2019

Judge with Down To Nothing, Regional Justice Center, and Section H8 12/6/2019

High on Fire with Power Trip, Devil Master, and Creeping Death 12/7/2019

Decibel Metal and Beer Fest Los Angeles 2019 bands: (Possessed • Nails • Gruesome • Intronaut • Evoken • Gatecreeper • Graf Orlock)

2020:

Church Of The 8th Day 20th Anniversary with Fueled By Fire, Mictlantecuhtli, Bad Acid Trip, Yidhra, and Ruin 1/4/2020

Cunts (Record Release Show *canceled): with Wacko, Skullcrack, and Melted Bodies 1/17/2020 (Shut down by police after 2nd set)

Higher Power with Take Offense, Drain, and Life's Question 1/22/2020

Fart Barf with Cunts (Record Release Show Re-do), Nice, and Skullcrack 1/31/2020

Mr. Bungle (Wrath of the Easter Bunny featuring Scott Ian and Dave Lombardo) with Cattle Decapitation and Neil Hamburger 2/6/2020

Machine Head Burn My Eyes U.S. Tour 2/22/2020

California Takeover II: Earth Crisis, Strife, Snapcase, Magnitude, Hesitation Wounds 2/23/2020

2021:

Dead City with Wacko, N8 No Face, Barrage, Alpha and Omega, Section H8, Clorox Dream, and Self-Sabotage 5/8/2021

Xibalba (Años en Infierno Record Release Show) with Skeletal Remains, Section H8, Barrage, and Born for Burning DJ Set 6/20/2021

Zulu with Scalp and Urns & Argyles 7/10/2021

Dead Heat: with Wise, and Risk 7/23/2021

Section H8 (Welcome to the Nightmare Record Release Show) with Criminal Instinct Constrict, Frostbite, Lead Dream, Pull Your Card, and Law of Power 8/1/2021

Deicide with Kataklysm, Internal Bleeding, and Begat the Nephilim 8/14/2021

Evildead and Hirax, with Atroshock, and Fueled By Fire 8/20/2021

Evildead and Hirax, with Heretic 8/21/2021

Show Me The Body with Dead City, Section H8, and Slauson Malone1 8/26/2021

Megadeth and Lamb of God with Trivium, and Hatebreed 9/1/2021

Between the Buried and Me: An Evening With 9/2/2021

Regional Justice Center, with Zulu, Scalp, and Vile Life 9/4/2021

Terror with Drain, One Step Closer, and Dare 9/8/2021

Rotting Out with Dead Heat, Section H8, Frostbite, Pull Your Card, Law of Power 9/12/2021

UPCOMING SHOWS:

Madball with Lionheart, Countime, Section H8, and Law Power 9/27/2021

Knocked Loose with Gatecreeper, Magnitude, and Kharma 10/3/2021

Testament with Exodus, and Death Angel 10/10/2021

D.R.I. with Nasty Savage, Exmortus, and Witchaven 10/16/2021

God's Hate Record Release with Sunami, Vamachara, Minus, and Momentum 10/21/2021

System Of A Down with Korn, Helmet, and Russian Circles 10/22/2021

Nothing with Frankie Rose 10/31/2021

Knotfest Los Angeles 11/5/2021

$uicideboy$ with Cheif Keef, Slowthai, Turnstile, Night Lovell, Germ, Ramirez, Shakewell, Chetta 11/7/2021

Skeletal Remains with Wolf King and Teeth 11/9/2021

Gwar with Napalm Death and Eyehategod 11/21/2021

The Acacia Strain (two-night album set) with Kublai Khan TX, Orthodox, and Dying Wish 11/28/2021 - 11/29/2021

Decibel Metal and Beer Fest Los Angeles 12/10/2021 - 12/11/2021

For The Children Fest 12/12/2021

2022:

California Deathfest VI 1/28/2022 - 1/30/2022

Circle Jerks with Adolescents, and Negative Approach 2/20/2022

Glassjaw 20th Anniversary tour 3/2/2022 - 3/3/2022

Meshuggah with Converge and Torche 3/13/2022

Deftones and Gojira 4/20/2022

Ozzy Osbourne: No More Tours 2 (Delayed)

Favourite album ?:

Slipknot - Iowa, Machine Head - The Blackening, Code Orange - Forever, Deicide - S/T, Pantera - Vulgar Display of Power, Dying Fetus - Reign Supreme, Korn - S/T, Deftones - White Pony, System Of a Down - Toxicity, Nails - You Will Never Be One of Us,

Which bands are you into?:

How did you find out about TShirtSlayer? :

I was looking through google images trying to find rare woven patches, when some of the photos directed me to this website.
Member for

2 years 9 months

Last logged in

1 day 1 hour ago