Goatmoon1488
Trade history
1 items received from others
This member does not have any trade history.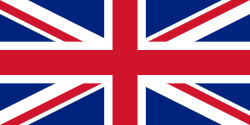 About
Tell us about yourself?:

Scottish metalhead, Mostly into black and folk metal but i listen to a range of stuff beyond that.

Do you goto any festivals or shows?:

Bloodstock, HRH Vikings and Hammerfest only so far in terms of festivals.

Favourite album ?:

Voitto Tai Valhalla - Goatmoon

Which bands are you into?:

Last Seen Wearing

I have not marked anything as currently worn yet! sorry!
Upload stats

| Count | Type |
| --- | --- |
| 1 | Patch |
| 1 | Battle Jacket |

Upload trade status

| Count | Type |
| --- | --- |
| 2 | Not for sale or trade |

Bands uploaded

| Count | Band |
| --- | --- |
| 1 | Summoning |
| 1 | Sielunvihollinen |
| 1 | Cân Bardd |
| 1 | Ulver |
| 1 | Hoth |
| 1 | Путь |
| 1 | Primordial |
| 1 | Forefather |
| 1 | White Wolves Kommando |
| 1 | Darkest Era |
| 1 | Darkthrone |
| 1 | Wolfbrigade |
| 1 | From The Bogs Of Aughiska |
| 1 | Cnoc An Tursa |
| 1 | Emperor |
| 1 | Arkona |
| 1 | Seven Kingdoms |
| 1 | Reidh |
| 1 | Bathory |
| 1 | Ride For Revenge |
| 1 | Isen Torr |
| 1 | Ruadh |
| 1 | Blind Guardian |
| 1 | Goatmoon |
| 1 | Emyn Muil |
| 1 | Úir |
| 1 | Burzum |
| 1 | Armour |
| 1 | Saor |
| 1 | Nokturnal Mortum |
| 1 | Spear Of Longinus |
| 1 | Black Magick SS |
| 1 | Enslaved |
| 1 | Winterfylleth |
| 1 | Atorc |
| 1 | Venom |
| 1 | Stormheit |
| 1 | White Death |
| 1 | Impaled Nazarene |
| 1 | Hammer |
| 1 | Eldamar |
| 1 | Temnozor |
| 1 | Waylander |
| 1 | Bergrizen |
| 1 | Inquisition |
| 1 | Skrewdriver |
| 1 | Reek Of The Unzen Gas Fumes |
| 1 | Blasphemy |
| 1 | Mael Mordha |
| 1 | Sellsword |
| 1 | Falkenbach |
| 1 | Celtachor |
| 1 | Wolcensmen |

Show all bands

Last logged in

2 days 5 hours ago

Member for

1 year 11 months

Is following...

No friends added/following