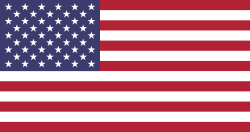 georgianassar
Primary tabs
Trade history
This member does not yet have any sent trade reviews/history
About
Tell us about yourself?:

I fucking love this shit. I am from New Jersey but have lived in NYC for 5 years. My parents were huge ACDC, Led Zeppelin and Black Sabbath fans so I grew up on that stuff and now some of my favorites are Dystopia, Gulch, Christian Death, Slayer (obviously) and like Motorhead and shit. Hole is my all time fav band though. I really love vintage and digging through archives but living in NYC kinda makes it impossible to fond cool shit without paying $10000.

What's your reason for joining tshirtslayer?:

I just love vintage and collecting band shirts. My homie was wearing a thrashed slayer shirt and put me on to this site. I used to work in vintage & I really miss geeking out over discovering a sick old t shirt.

Do you goto any festivals or shows?:

I would like to go to more shows but I have anxiety. I am definitely going to see Show me the body soon though.

Favourite album ?:

Live Through This by Hole

Which bands are you into?:

How did you find out about TShirtSlayer? :

I saw a guy with a really sick thrashed Slayer shirt and we were talking about it for a minute because I worked in vintage for years so I love that stuff. I have one a really cool one that was similar but it unfortunately has dry rot so I can't wear it. He put me onto this website! I am looking to start a collection.
Member for

1 month 1 week

Last logged in

1 month 1 week ago
This member has not yet uploaded anything :(